By r. steven norman iii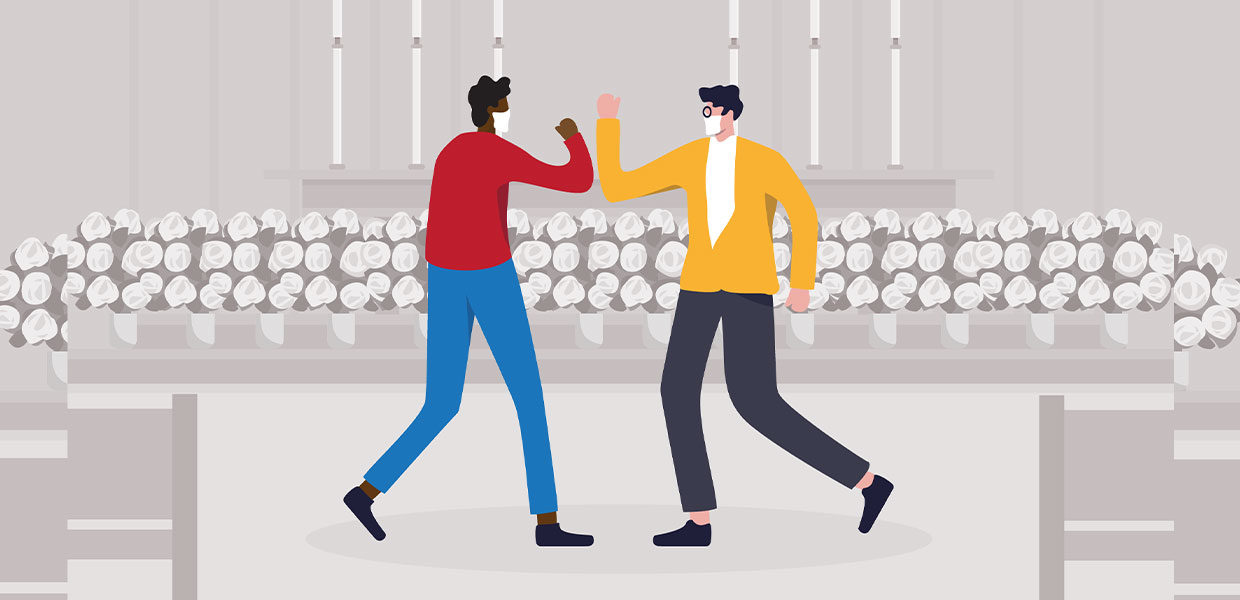 Without question, 2020 and 2021 have been tough years. In the eight states that compose our territory, the pandemic has led to 7,086,697 COVID-19 cases, and 123,900 deaths as of August 7, 2021. In addition, the same period has seen our nation tested by insurrection and a racial reckoning, along with deep divides over politics, vaccines, and mask wearing.
Since national affairs affect us as a Church, we wanted to know how our pastors and congregations have been affected. The Southern Tidings recently interviewed numerous pastors across several conferences in the Southern Union. We knew the tithe and offerings were strong, but what matters is you, so we wanted to learn how you, our readers, are. It was our way of asking, "How are you doing? Is everything alright?" After all, we are a caring Church. We worship and work together, but we also weep together.
Several conference presidents were asked to recommend pastors from small and large churches, as well as institutional churches. In these congregations were frontline workers, e.g., medical professionals, restaurant employees, and airport staff. There were also grieving members who have lost relatives and jobs. In this article you will hear the voices of the pastors who responded.
We Asked Pastors
How have the pandemic and events of 2020-2021 impacted your congregation?
At the beginning of the pandemic, we tried to keep a count of members in our Union that died or who contracted COVID-19, but lost count. However, almost everyone knows someone that has been sick or died of COVID-19. The pastors who participated in this survey reported more than 100 cases of COVID-19 and numerous deaths in their congregations.
Anxiety, depression, caution stress, loss of jobs, a sense of isolation, loss of identity due to the loss of a job, family issues, grief, and the longing for fellowship has affected us emotionally.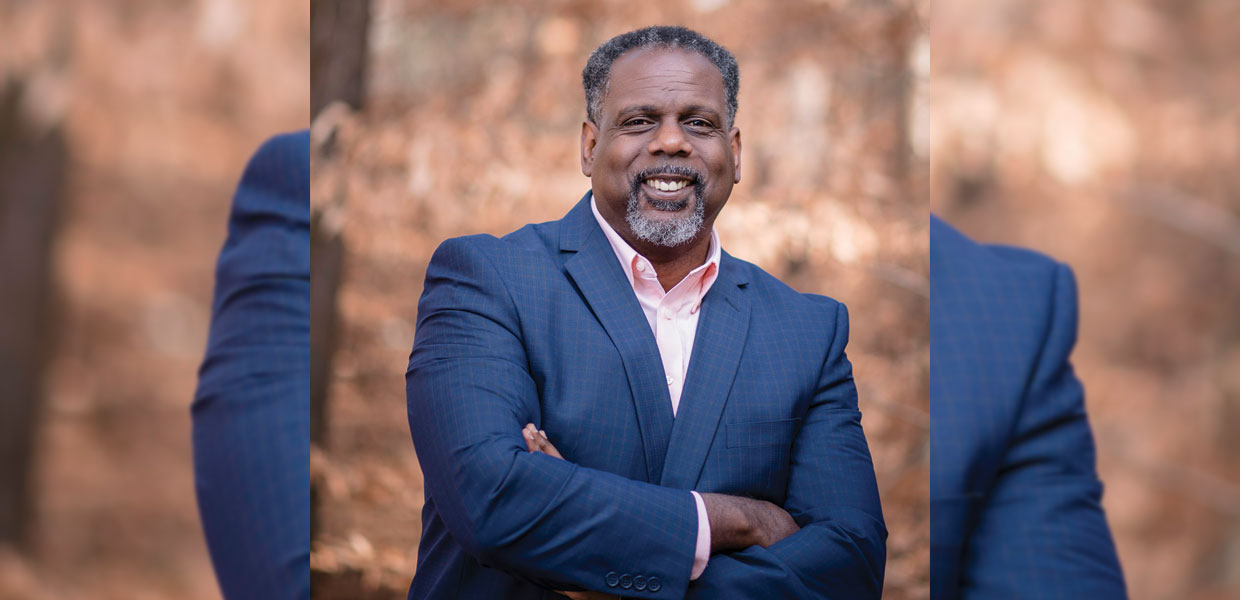 Joel Honoré, pastor of the Stone Mountain, Georgia, Church
Joel Honoré, pastor of the Stone Mountain, Georgia, Church, states, "Our church has experienced multiple emotional cycles because of COVID-19. At first, we experienced a combination of hyper-alertness and passive indifference. After numerous cases were experienced throughout the church, the sense of alertness prevailed. Since then, however, COVID-fatigue has begun to set in. There is a desire to get back to normal, with a realization that the new normal will be different than the past."
Austin Humphreys, pastor of the Murfreesboro/Washington, North Carolina, District
Austin Humphreys, pastor of the Murfreesboro and Washington, North Carolina, District, says, "The pandemic has been hard on every member of our church. Even though ministry online was a success, our congregation still suffered from the pain of not being able to fellowship together, or to celebrate the life of those who passed away due to the pandemic or for other reasons."
Many of our churches have frontline workers among their congregants. These professionals are weary, anxious about bringing infection home to their families, have experienced burnout, and some have been sick or died. But, they continue to place their lives on the line every day, often for people who presumptuously flout precautions, yet expect medical teams to save their life when they get sick.
"I'm aware of some nurses who have worked COVID floors throughout the country as travel nurses. They often worked 50-to-60-hour weeks," says Honoré.
Troy Brand of Orchard Park Church in Chattanooga, Tennessee, reports that one of his members volunteered in New York and then in Texas during the height of COVID-19.
Churches offered support for frontline workers. First Church of West Palm Beach, Florida, opened a Health Care Workers Support Group that serves numerous medical professionals in their congregation and community. Others prayed for all frontline workers and encouraged them.
Positive Effects of the Pandemic
Pastors and members report learning new skills. such as using Zoom, turning social media into a ministry opportunity, editing video, and having their creativity stimulated, and more. Shane Vidal, pastor of First Church, says, "We saw that the Church is resilient."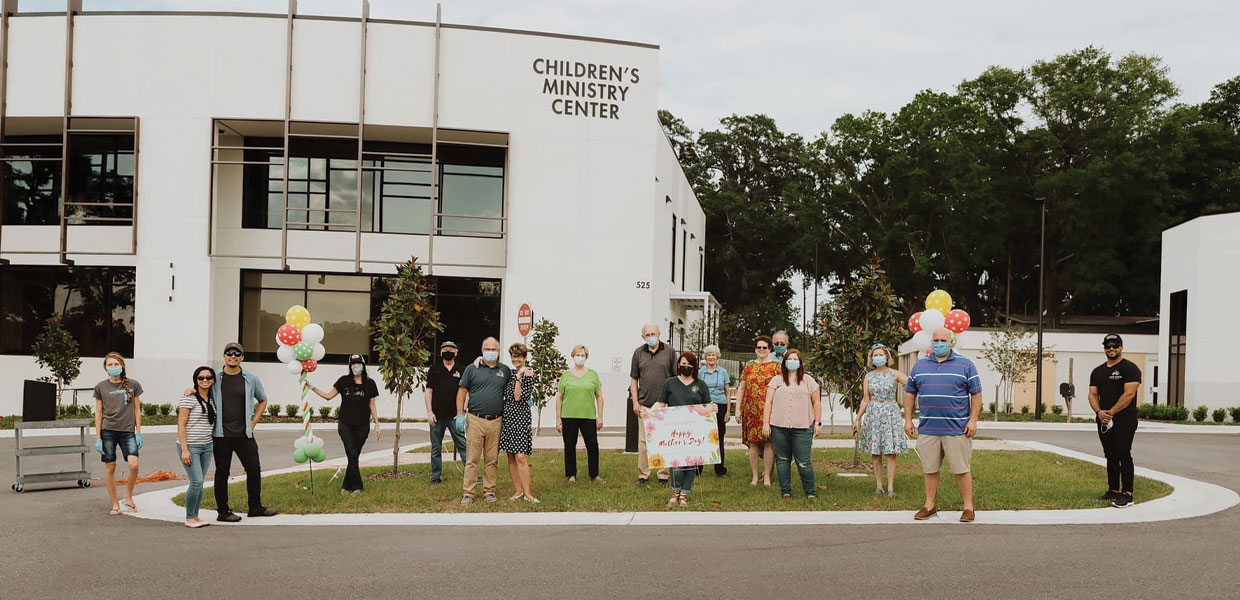 Forest Lake Academy Church members held a Mother's Day drive-thru to honor mothers on Mother's Day during the pandemic.
Church Services Reach Larger and Broader Audiences
While church members were watching the service, their relatives who had never attended the church, overheard and even stopped to join in the services. Also, because services were promoted on social media and streamed beyond the walls of the church to audiences on Facebook and YouTube, many churches around the Union reported larger attendances. Ralph Ringer, Southern Union director of church growth, evangelism training, and Jewish ministries, reports that one congregation with a membership of about 30 had virtual audiences of more than 200. Jermaine Nelson, who is assistant pastor to Drake Barber at Maranatha Church in Atlanta, Georgia, conducted a Parking Lot Crusade which was streamed to the Zambia Union and resulted in 42 baptisms.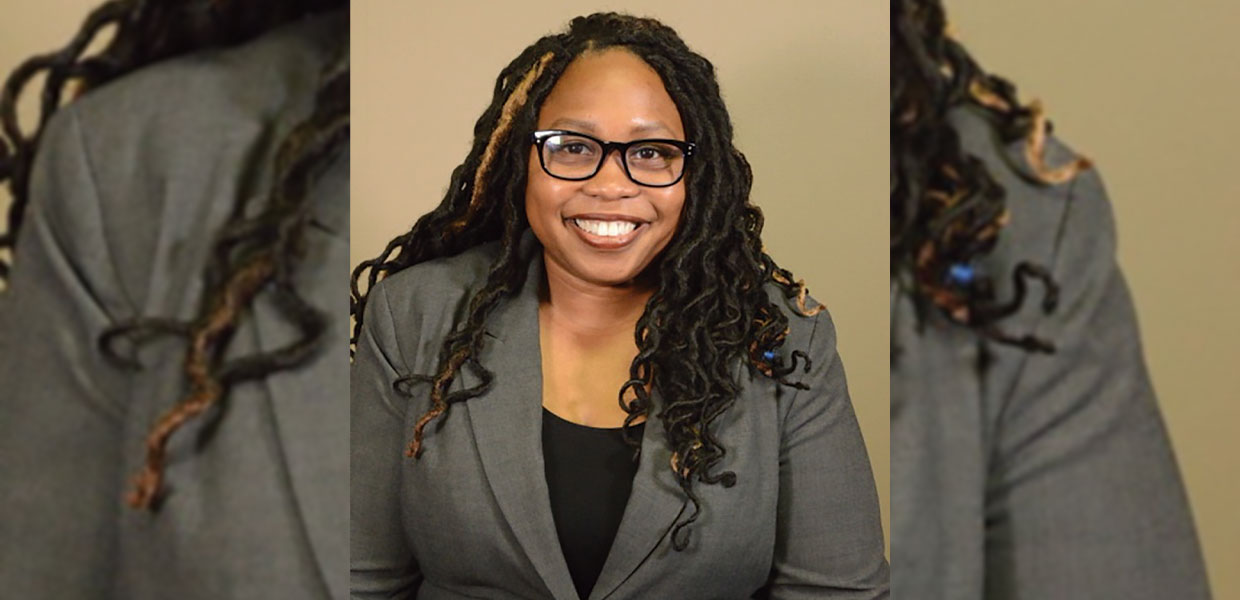 Tina Carriger, pastor of First Church in Springfield, Tennessee
Tina Carriger, pastor of First Church in Springfield, Tennessee, says, "The pandemic has been a time to reshuffle the deck and focus on God's priorities for our Church."
Spiritual and Emotional Effects: What Are You Doing for Self-care?
Most pastors indicated that ministry during the pandemic has been taxing. Most reported having to guard against burnout, and having to find ways to sustain their physical and emotional health.
"I live with the sense of not doing enough while being worn out by the amount that I do," says Honoré. "I've been very intentional about increasing my physical exercise since the inception of COVID-19. Additionally, I've added a vitamin supplement regiment to my diet. I've also been vaccinated."
Pastors Reach Out to God and Colleagues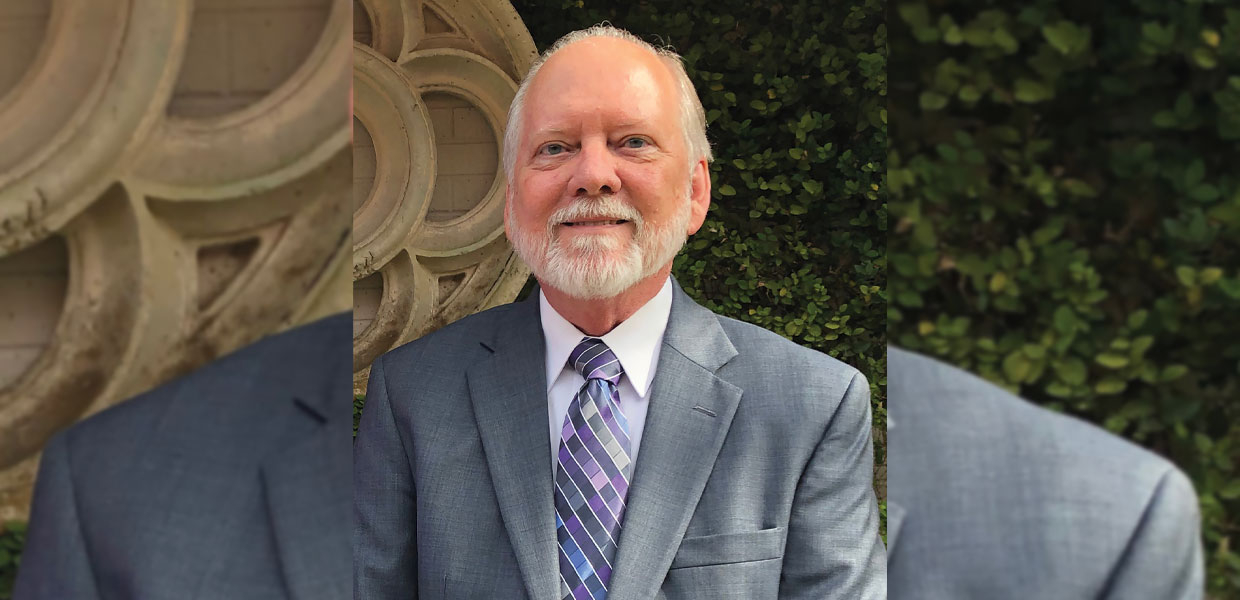 Tim Nichols, pastor of the Forest Lake Academy Church in Apopka, Florida
Tim Nichols and Tina Carriger report that collaborative ministry helped them. Tim is pastor for Leadership Development at Forest Lake Academy. Their 11-member pastoral team constantly asked, "How are you doing?" The counselor on their team provided guidance and support that was appreciated. Tina Carriger had to reach out to pastors of other churches. She reports that they talked shop, prayed together, shared video sermons, and preached for each other to lessen the strain.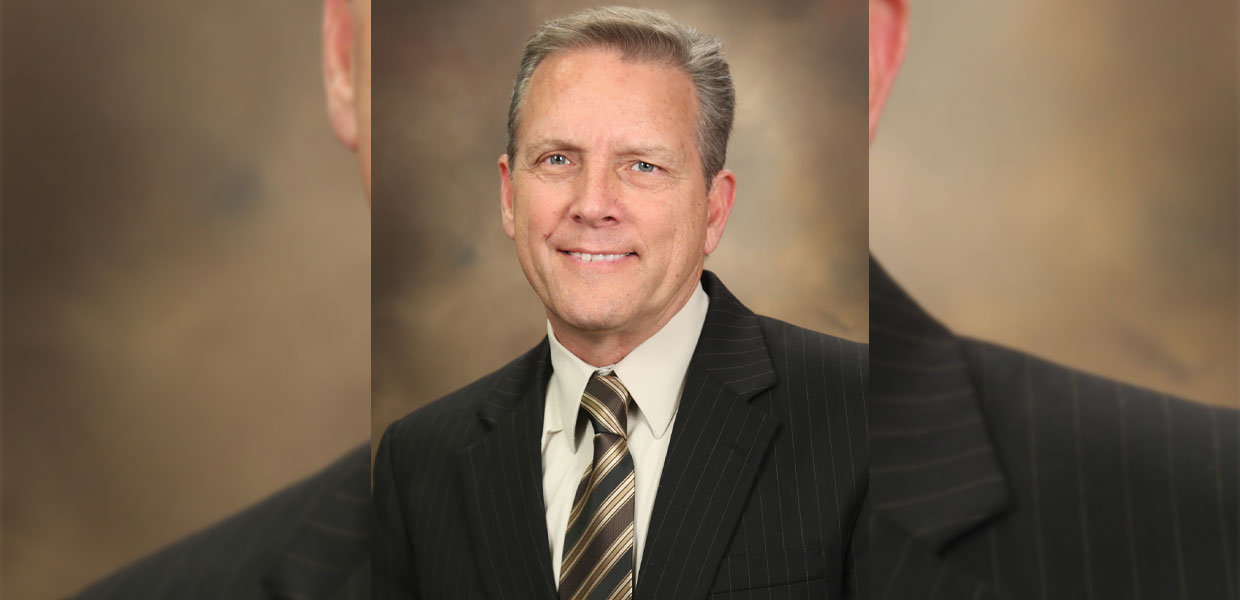 Ralph Henderson, pastor of the Mills River/Brevard, North Carolina, District
Ralph Henderson, pastor of the Mills River and Brevard District in North Carolina, and his wife, were refreshed by hiking in the scenic mountains of North Carolina.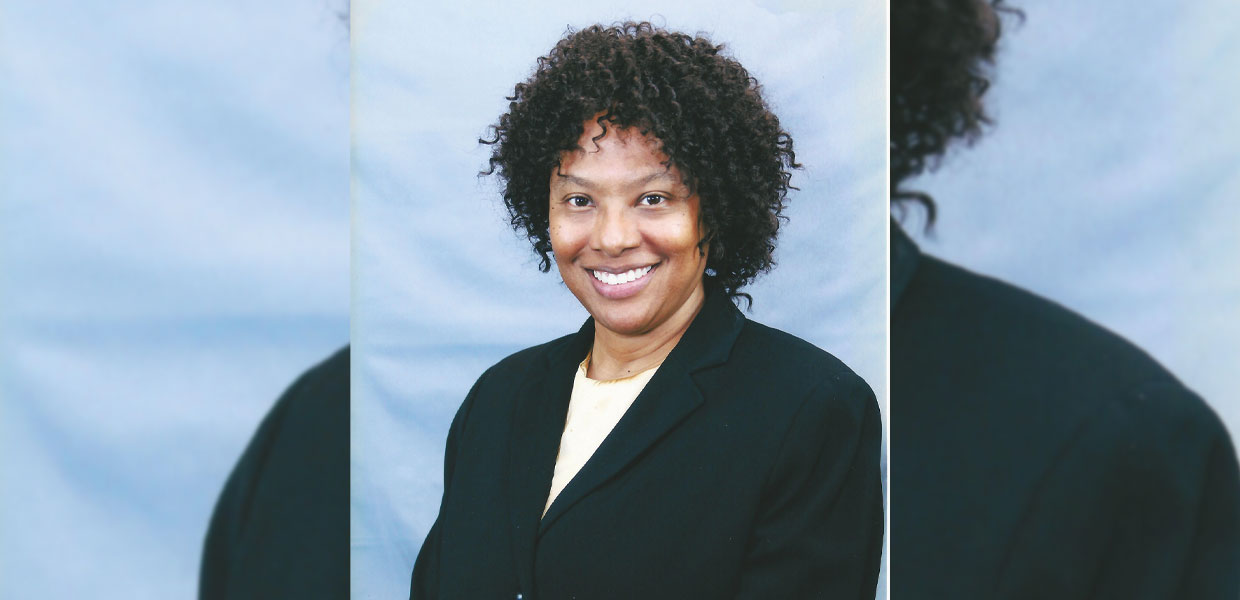 Shawn Jackson Moss, pastor of the Greenville/Belzoni, Mississippi, District
Shawn Jackson Moss says, "My husband was able to work from home so we had more time together. He likes to cook so we shared household responsibilities, laughed together, and talked while we worked. We were like newlyweds again!"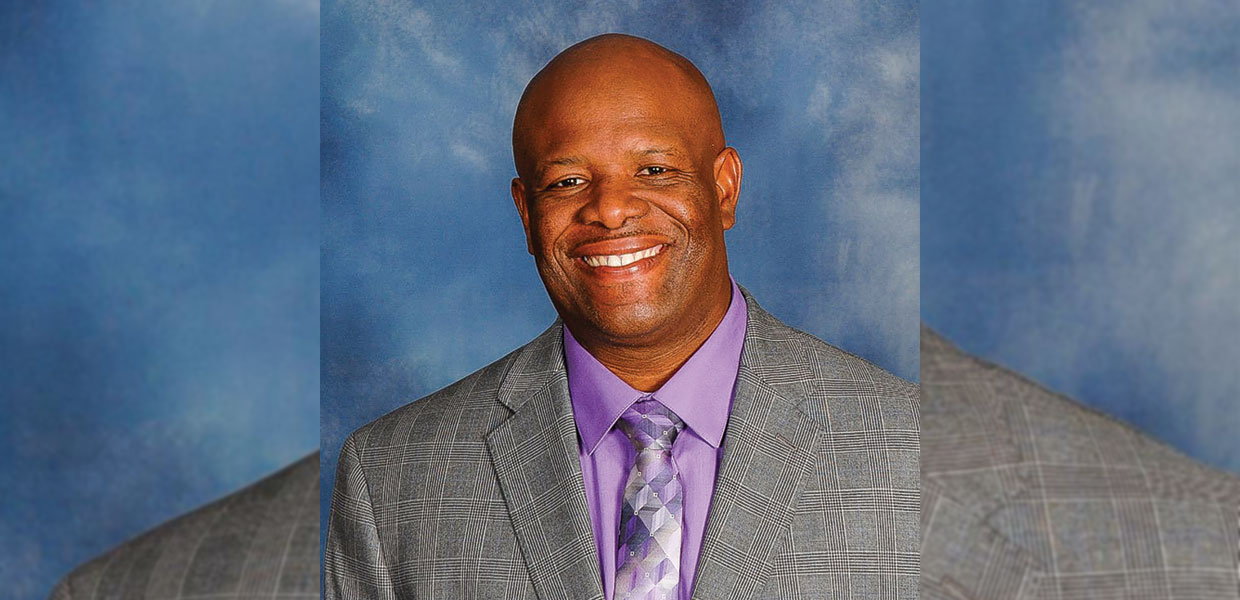 Shane Vidal, pastor of First Church in West Palm Beach, Florida
Shane Vidal and his family, along with the leaders of his church, found strength and healing through deep Bible study and prayer. He says the overflow of their collective experience with God was seen in the activities of the church. His wife started a 5 a.m. prayer call, and his children started a youth Daniel and Revelation Bible class.
Doing Church
The pandemic has affected pastoral ministry. How have you had to change yours?
"Everything! How we worship in general shifted," says, Austin Humphreys. "We moved our church service from being on Zoom to streaming live on Facebook and YouTube, and that really benefited our ministry at large. It also allowed us, Pastor Kaggia Scott and me, to bring our districts together and collaborate on ministry throughout the week, which included Bible study, Sabbath School, and much more. It also allowed us to step into the world of technology, which ultimately was a major benefit for us."
Shane Vidal shifted all the services, ministries, and meetings of his church to virtual platforms — Sabbath School, church services, Pathfinders, and Adventurers.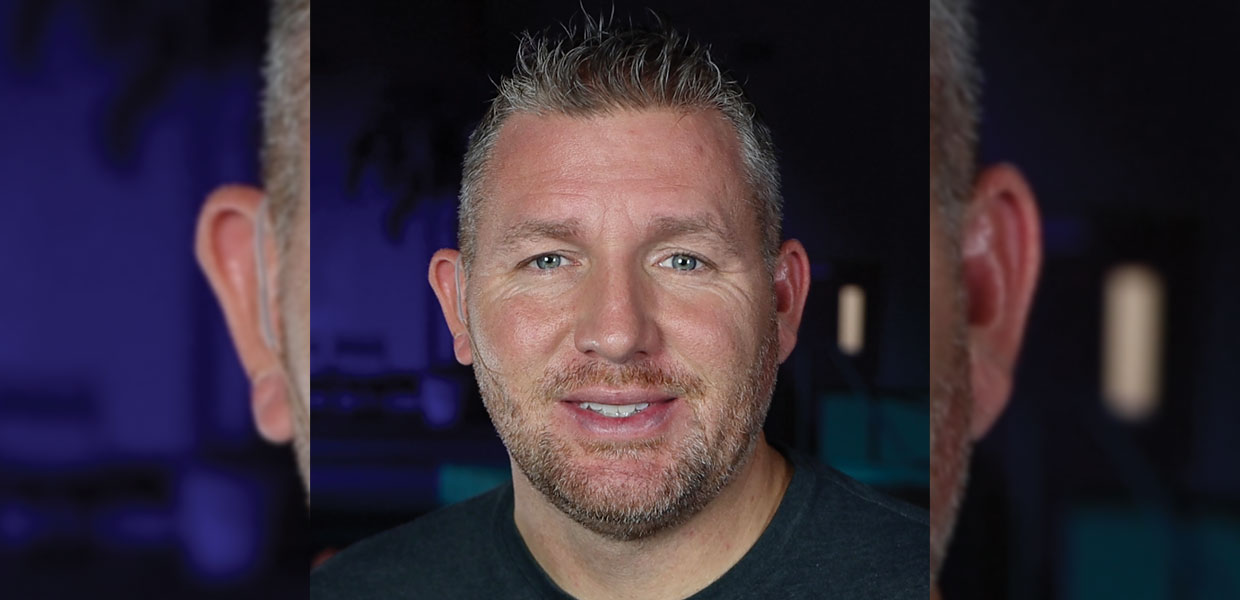 Travis Walker, pastor of Daytona Beach, Florida, Church
Travis Walker, pastor of the Daytona Beach, Florida, Church, was already deeply immersed in digital ministry as a podcaster when the pandemic began. He and the key leaders of his church were able to do Zoom Bible studies, and conducted an online Vacation Bible School and 40 Days of Prayer. He also held a live YouTube evangelistic meeting in the fall of 2020. With Sermonview as his digital platform, he was able to engage with his audience through texting and phone calls. He says, "We baptized more in 2020 than we did in 2019 before the pandemic." A Detroit, Michigan, couple watched his series of sermons and contacted him about where they could find a church. He connected them with a church where they were baptized.
Shane Vidal, Travis Walker, and Tina
Carriger also had to find ways to engage their online audiences that would move them from spectators to being participants, and ultimately making decisions for Christ and Church membership. Vidal's technology team devised an electronic decision card to get decisions, and was blessed with 35 baptisms and professions of faith for 2020.
"Beyond the organized, corporate worship services which saw social distancing, mask wearing, and shortened programs, some of the most meaningful ministry I'm involved in is outside of class and organization," says Joseph Ottinger, chaplain at Mount Pisgah Academy. "Those moments were severely limited as I was not able to visit students in their dorms, and the masks were very successful at limiting effective communication."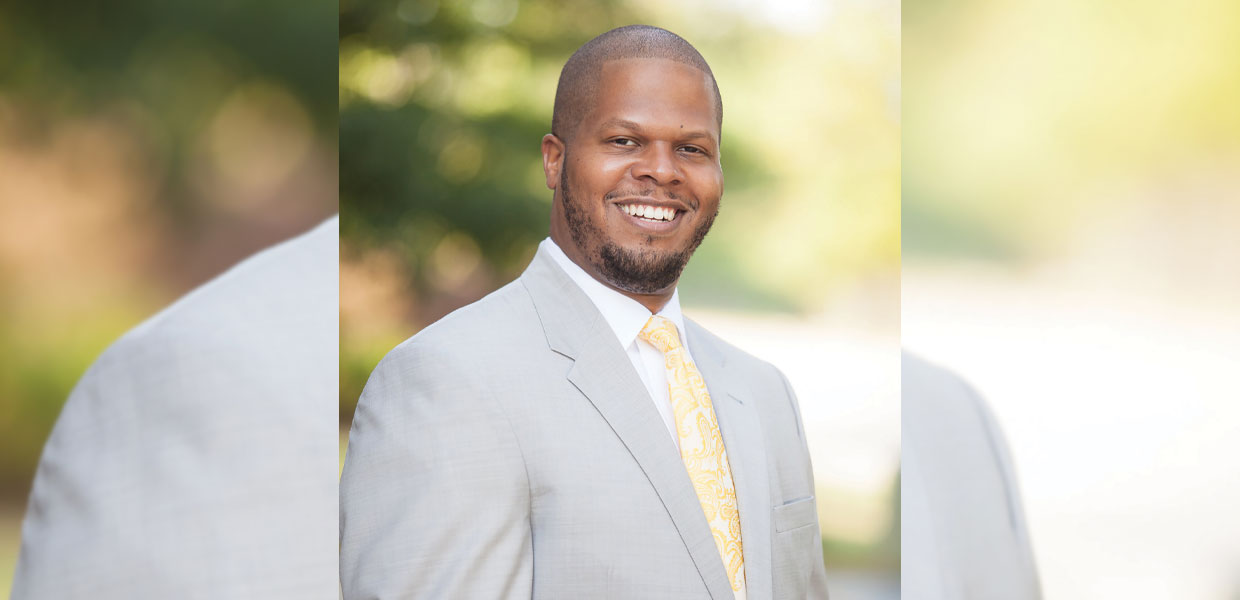 Marquis Jackson, pastor of the Greenville/Spartanburg, South Carolina, District
Marquis Jackson, pastor of the Greenville and Spartanburg, South Carolina, churches, started a gardening ministry to promote health in his church and community.
Ralph Henderson and his church streamed their Blue Zone Project Cooking School, and changed their God's Closet Ministry to a drive-thru God's Closet, where people could purchase clothing for one dollar.
Overcoming Challenges
Finding ways to connect with members who do not have the technology to join in the services is a challenge that led Bryant Taylor, D.Min., new Southern Union associate director for communication, to write, "Connecting with the Unconnected." It is available at SouthernTidings.com.
Another challenge has been the endless proliferation of conspiracy theories and deceptions masquerading as the garments of truth. Pastors report having to preach more sermons to protect their congregation from falling prey to conspiracy theories, misinformation, and health practices that border on presumption, and to provide hope amid the racial tension and political turmoil.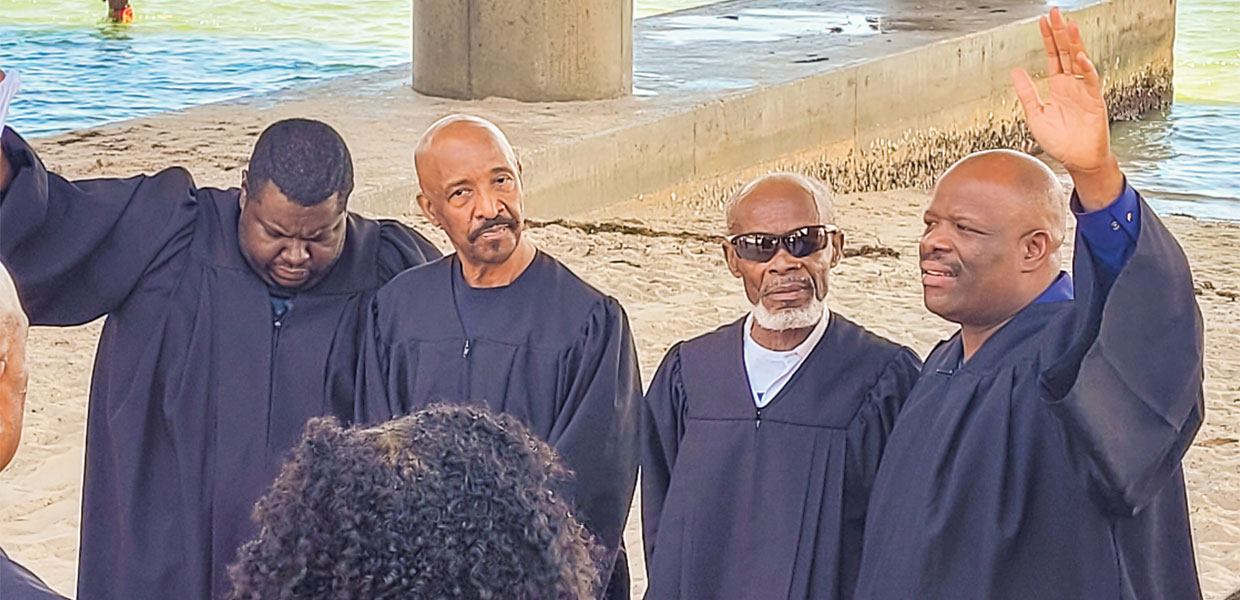 In spite of the COVID-19 pandemic, First Church of West Palm Beach, Florida, was still engaged in online evangelism. At the baptism, Shane Vidal (far right), pastor, and Evron Stewart (far left), associate pastor, baptized four candidates: Densmart Hayden (left), Owen McKenzie, and facing them are Brian Kerr, and his wife, Jurine.
Leading Members and Communities Through Social Unrest
The events of 2021 included racial unrest after the murders of Ahmaud Marbury, Breanna Taylor, and George Floyd. Wives and mothers were terrified as their husbands and sons went to work, jogging, or just running an errand to the store. Responsible pastors spoke up, comforted, and provided moral leadership to their congregants.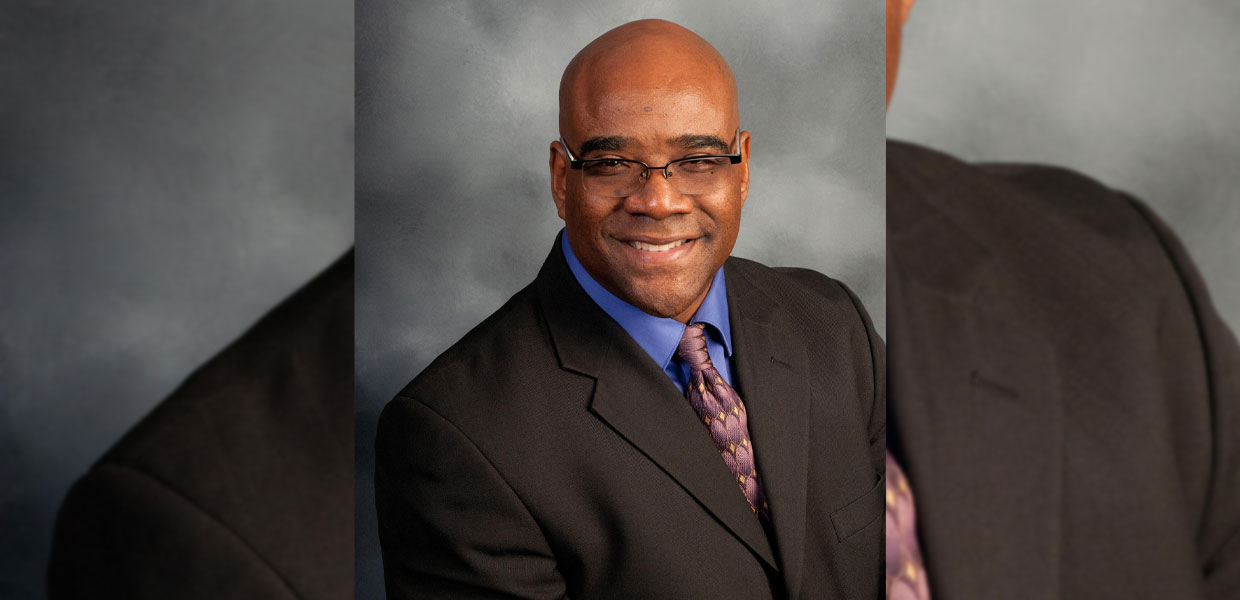 Clifton J. McMillan Sr., pastor of the Maranatha Montgomery/Hurtsboro, Alabama, District
Clifton McMillan, pastor of the Maranatha Church, Montgomery, Alabama, spoke about voting rights at the Shelby County Courthouse for the eighth anniversary of the Shelby County v. Holder Supreme Court Decision. Some of his members participated at rallies and peaceful protests.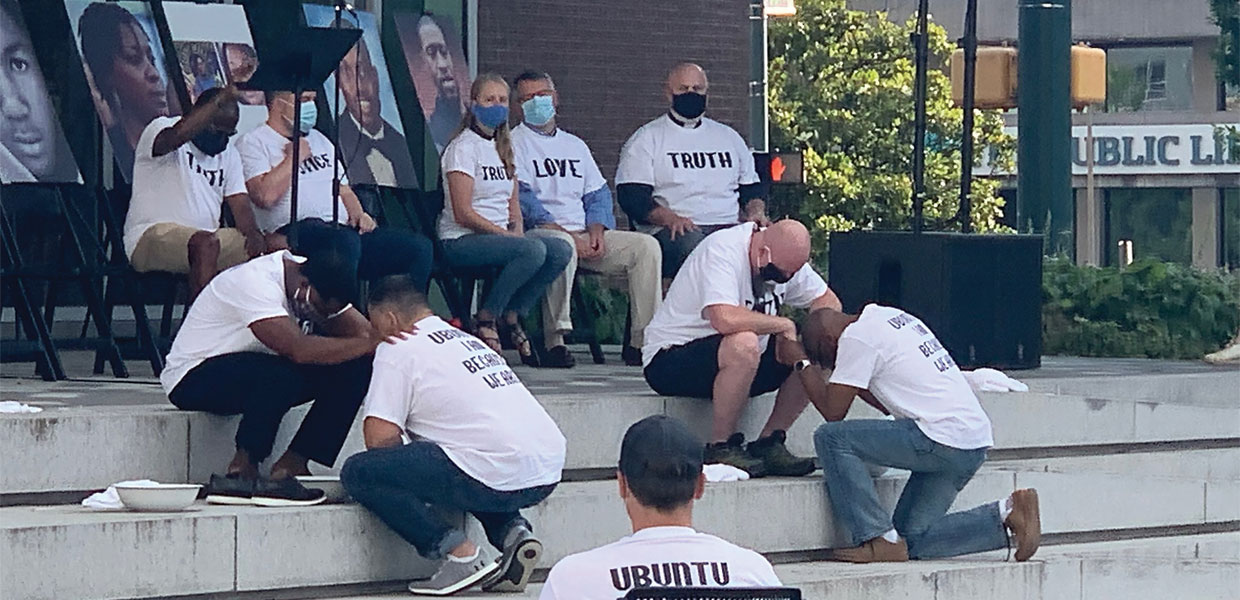 Troy Brand, pastor of the Orchard Park Church in Chattanooga, Tennessee, and other clergy pray together after washing each other's feet during a Truth and Reconciliation Ceremony to promote racial equality and condemn racism.
During the social unrest around the brutal murder of George Floyd in 2020, Troy Brand of Orchard Park, along with several of the churches in Chattanooga, Tennessee, had relationships that allowed them to respond with a collective voice. They decided that, rather than protest, they would do a Truth and Reconciliation ceremony where there would be public confession of sins by the white churches, and public forgiveness by the black churches in the town square with the media present. The ceremony culminated with a foot washing service. After that ceremony, there was a desire for something that was not an event but a movement, so the LEAD Anti-Racism 40-day Challenge was created and launched on Martin Luther King Jr. Day in 2021.
Having Church
How will ministry and worship at your church be different going forward?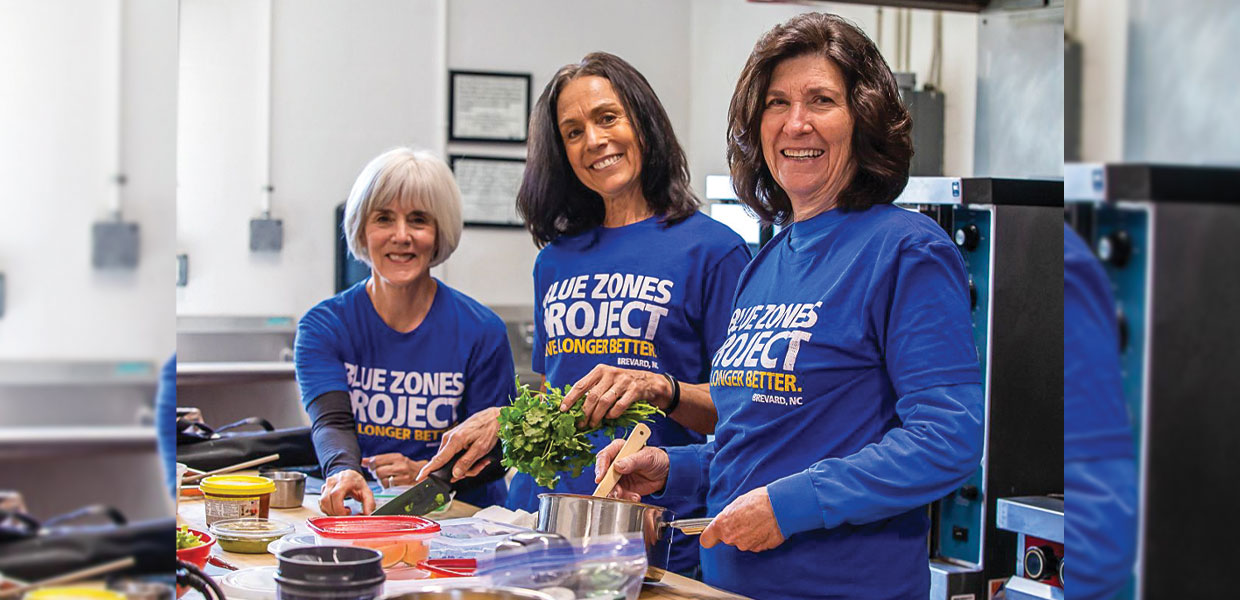 The Brevard Church moved their Blue Zone Project Cooking School to Zoom during the pandemic. Vicki Held (left), Joni Henderson, and Kathy Brannan were presenters.
Pastors provided a laundry list of innovations and programs that will continue long after the pandemic is over: the use of social media to promote and stream services, virtual youth programs, micro-churches that meet in homes, a strong hybrid discipleship program, and hybrid services.
Being Church
We have discussed the way we "do" and "have" church, but there is the deeper dynamic of "being" church, being a healthy vibrant body of Christ. What do you think will be required for congregations to be church again?
During the pandemic we have heard a lot about the number of viewers, Google analytics, tithe gains, and strong offerings. These are all important metrics, but the real measure of healthy churches is love, unity, and community engagement through evangelism or social services.
Tim Nichols sums up what it means to be church: "Church, ekklesia, is about people and God coming together. It is people coming together because they need each other and God."
According to Joel Honoré, "We intend to disassociate our church from our real estate. It is our goal to redefine church as spiritual social networks regardless of where they happen. We believe that will mean that some of our members will never set foot on our church property. Yet, they will be part of us inasmuch as they are part of our spiritual community …. With technology giving members access to an almost infinite selection of worship services to attend, the local church is challenged to build spiritual networks around its members."
Tim Nichols feels that Sabbath School classes that operate as small groups that study the Word of God together, care for each other, and do shared community ministry will be the centerpiece of spiritual networks. "The Sabbath School classes were the glue that kept our church together during the pandemic. Sabbath School is the backbone of the Church. We are going to invest much more in Sabbath School going forward."
Fear is an issue that will need to be overcome, says Joseph Ottinger, "It's the coming together as a family that makes the worship service meaningful. We have to find a way to gather without fear of each other. We have to find a way to lean in to the needs of each other again."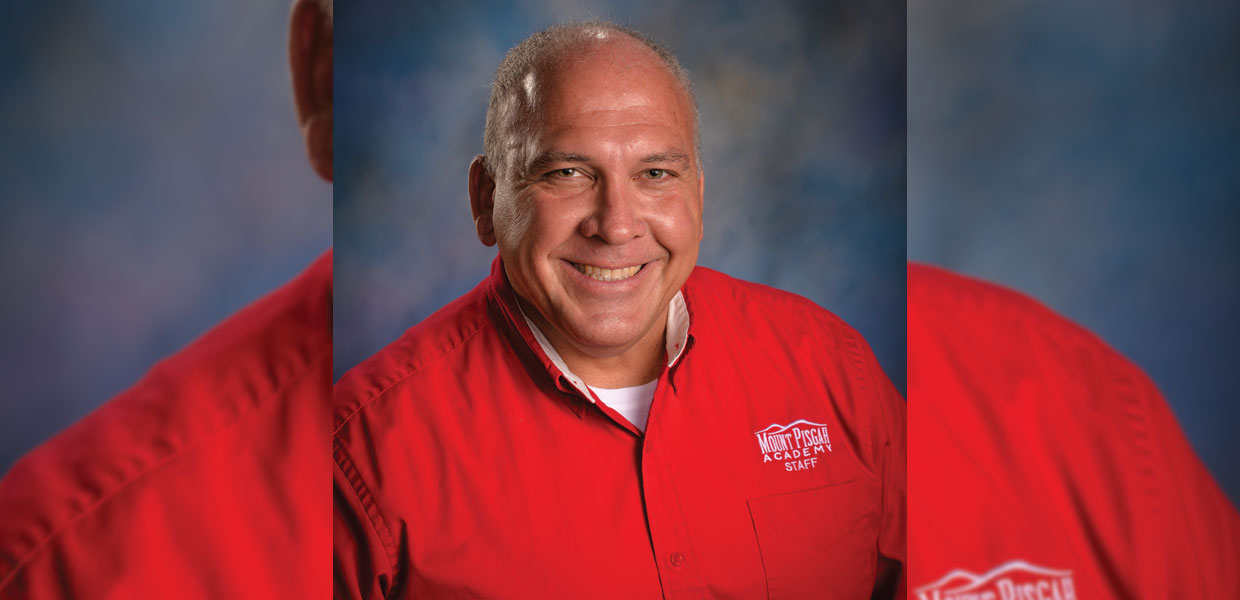 Joseph Ottinger, chaplain at Mount Pisgah Academy in Candler, North Carolina
Some churches are divided. The apostles Paul and John provide a path to unity for churches that have been divided over masks, politics, conspiracy theories, and other issues. "Be completely humble and gentle; be patient, bearing with one another in love. Make every effort to keep the unity of the Spirit through the bond of peace …. in humility value others above yourselves, not looking to your own interests but each of you to the interests of the others. In your relationships with one another, have the same mindset as Christ Jesus." And, "I have no greater joy than to hear that my children walk in truth," Ephesians 4:2-3, Philippians 2:3-5, 3 John 4.
Churches where members are grieving the deaths of loved ones and fellow members will need to plan their services to be places where members can voice their pain through the reading of lament psalms (see Dark Clouds. Deep Mercy, by Mark Vroegop), and singing songs that meet them in their place of pain — such as "Does Jesus Care?" "What a Friend We Have in Jesus," and "Come, Ye Disconsolate." Praise and worship teams will need to create playlists that meet worshipers at the emotional state they are in when they enter the sanctuary, and gently lead them through lament, to petition, and on to trust, hope, and praise.
"To be church again will require lots of prayer," says Shane Vidal. "We must retrain all church officers, rebuild discipleship programs, train all officers to use virtual platforms, because hybrid services and virtual meetings will continue. And, it is going to take patience."
Says Austin Humphreys, "I believe that we have to be the Church of Acts chapter 2! The Church grew because everybody was invested daily. We need that coming back into the building! We must be invested in God and invested in people. Invested is the new normal!"

R. Steven Norman III is the communication director and Southern Tidings editor at the Southern Union.
Southern Union | September 2021