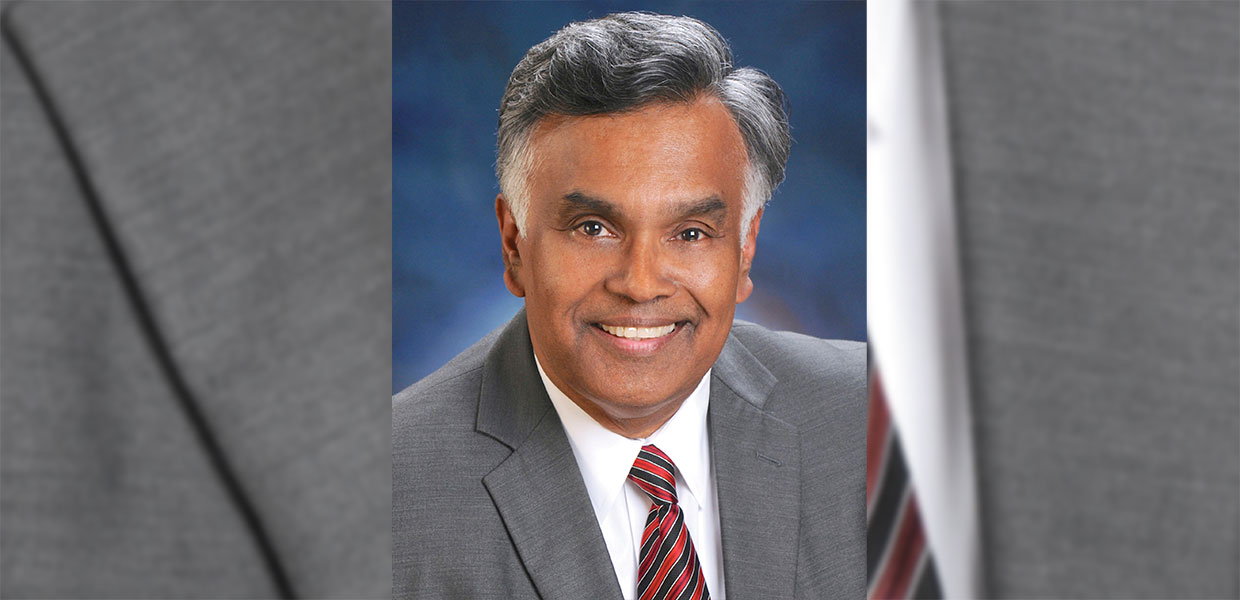 Leslie Louis, President of the Carolina Conference
Many moons ago as a young freshman at Southern Missionary College (now Southern Adventist University), I often enjoyed accompanying my roommate, who worked in the studios of WSMC. Listening to one song in particular by Pat Boone's melodic voice on those wonderful vinyl LPs left a special memory, and lifted my thoughts into the presence of God. Those lyrics spoke to my heart when I felt alone, afraid, or anxious.
My God and I go in the field together;
We walk and talk as good friends should and do;
We clasp our hands, our voices ring with laughter;
My God and I walk through the meadow's hue.
In that beautiful chapter, "The Privilege of Prayer," in the book Steps to Christ, God's messenger penned these simple yet eloquent words: "Prayer is the opening of the heart to God as to a friend."
We live in a time when our society virtually worships the wisdom of this world. There is an innate sentiment that we can resolve any problem in our personal lives or in the life of the Church through our own acumen, through the information gleaned from other professionals, or through the collaborative insight from a committee or board. As important as these may be, our dependence on God through prayer is an absolute essential that undergirds Heaven's blessing on each of our lives and on His Church.
Prayer… Thousands of articles, sermons, and books have been written on this simple posture of submission to the celestial power of a loving, gracious, and all powerful heavenly Father. As a dad who craves the attention and affection of my own children, our heavenly Father ardently longs to fellowship and bless each of us as His children. And, He longs to bless His Church. Yes, this church — our Seventh-day Adventist Church — "enfeebled and defective as it may be, is the only object on Earth on which He bestows His supreme regard," Selected Messages, Volume II, page 396.
Across North America and the world field, God has guided us as His disciples to embrace and experience the beauty of the Garden of Eden through a renewed emphasis on prayer — where we practice living in the presence of God. It is our privilege to come to that garden alone. It is time for us to walk with Him and talk with Him.
I praise God for our emphasis on prayer ministries, and for all our prayer coordinators who have echoed the words of Luke 11:1, "Lord, teach us to pray." Prayer overflows with power for the Church, and for our personal connection to the One who cherishes us as His own.
I discovered the amazing influence of prayer in my own life in a chapel just outside Newbold College in England. In those quiet morning moments as a student who desperately needed God's direction and blessing, I heard the gentle whisper of God speaking to me through His Word. Ever since that moment, Philippians 4:6,7 has been His extraordinary promise to me. I especially love the simple, reassuring wording of this passage from the New Living Translation:
"Don't worry about anything; instead, pray about everything.
Tell God what you need, and thank Him for all He has done.
Then you will experience God's peace, which exceeds anything
we can understand. His peace will guard your hearts and minds
as you live in Christ Jesus."
D.L. Moody once said, "Every movement of God can be traced back to a kneeling figure." Until we get to Heaven, we may never know who was protected, encouraged, or saved as a result of our prayers. Lord, teach us to pray!
Southern Union | August 2018