by Alva james-johnson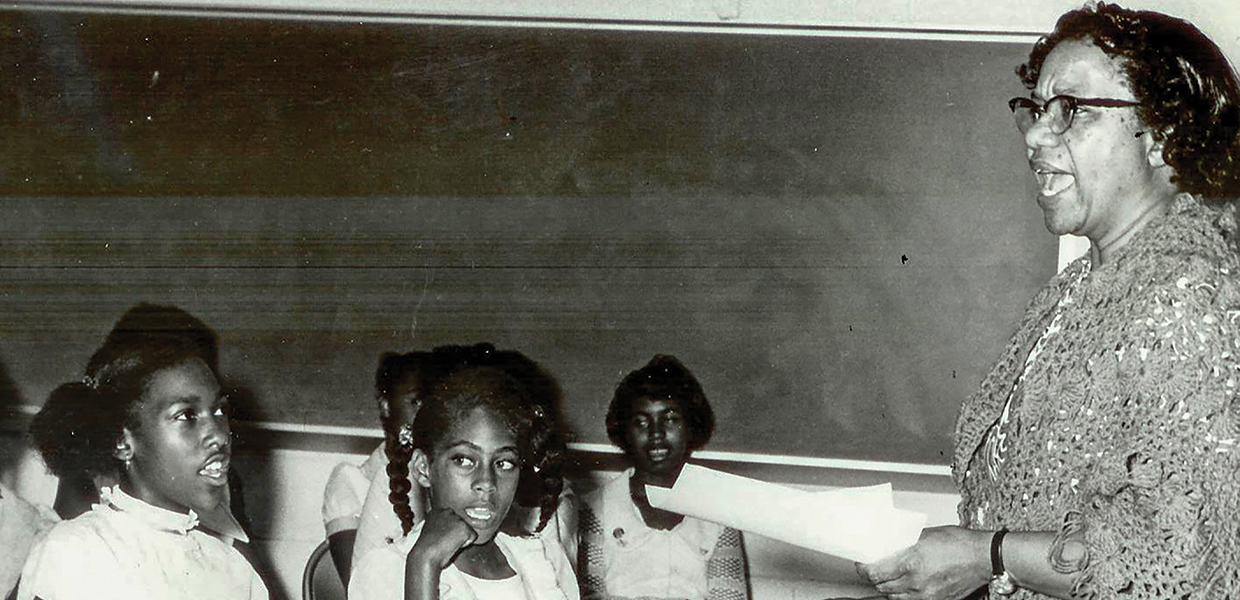 Anne Galley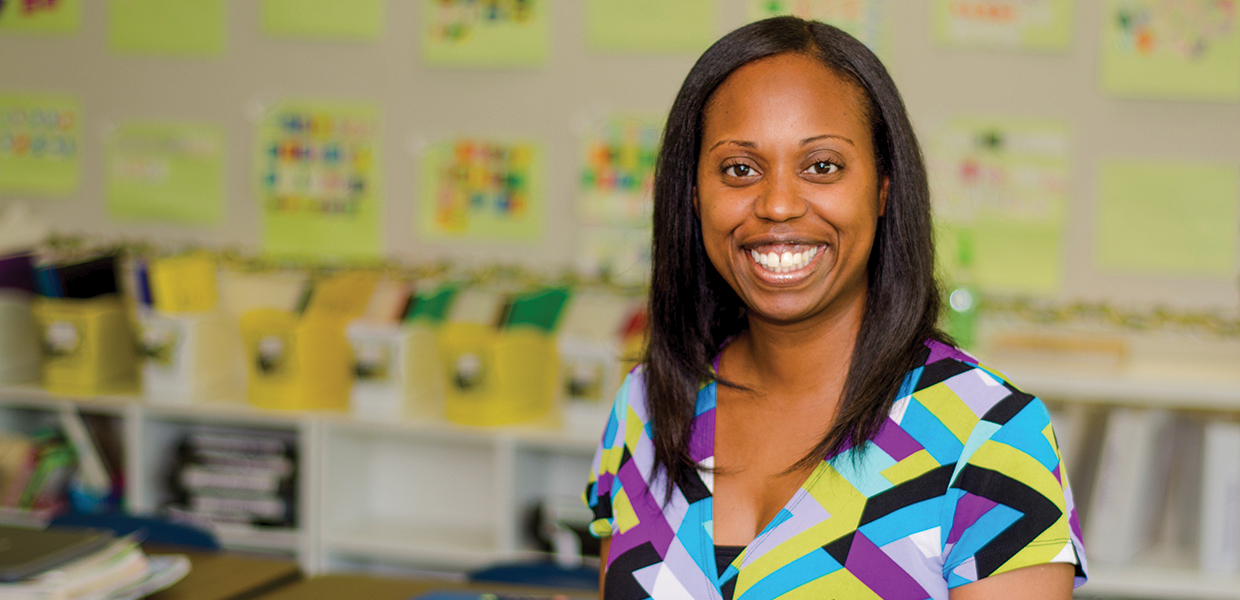 Autumn Washington
Francis Bliss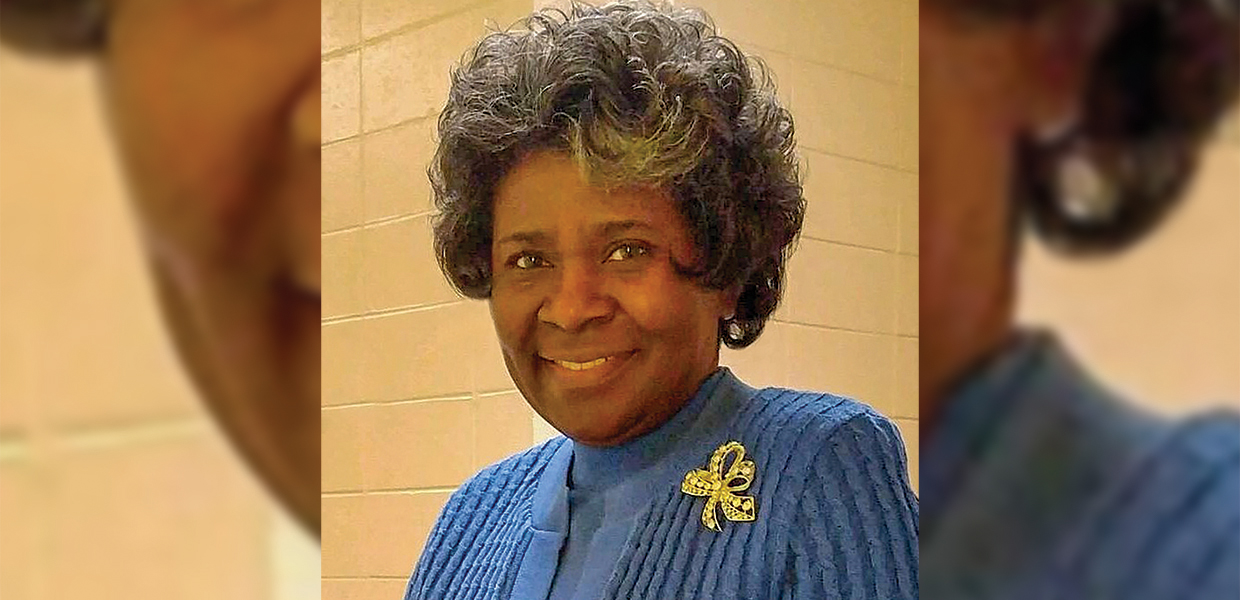 Linda Campbell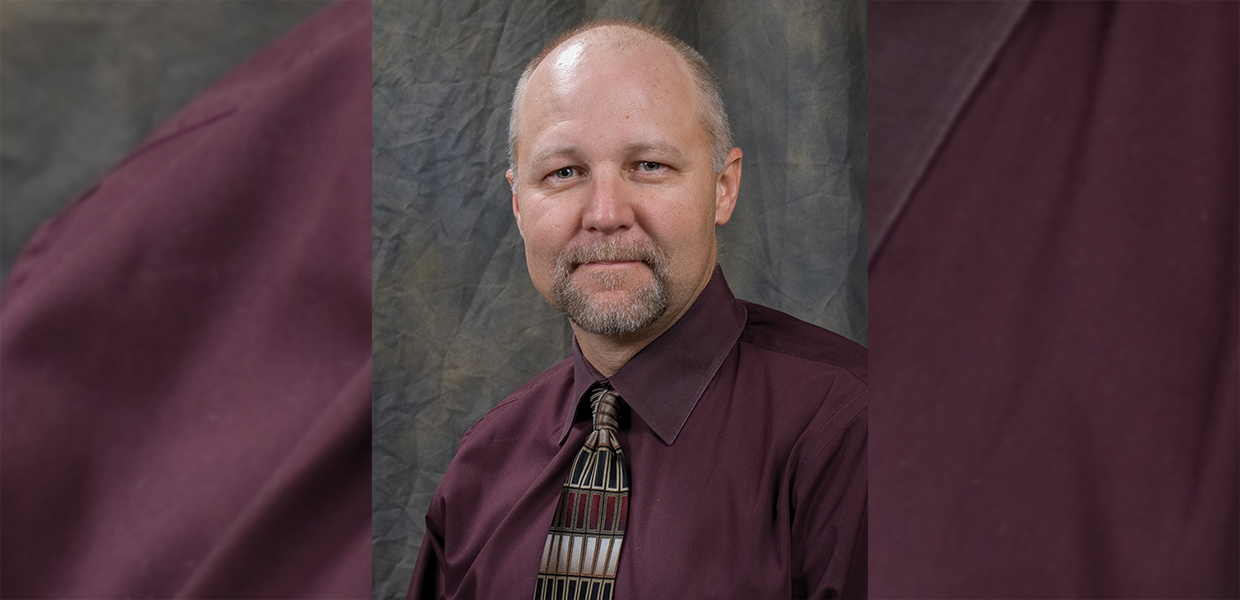 Stan Hobbs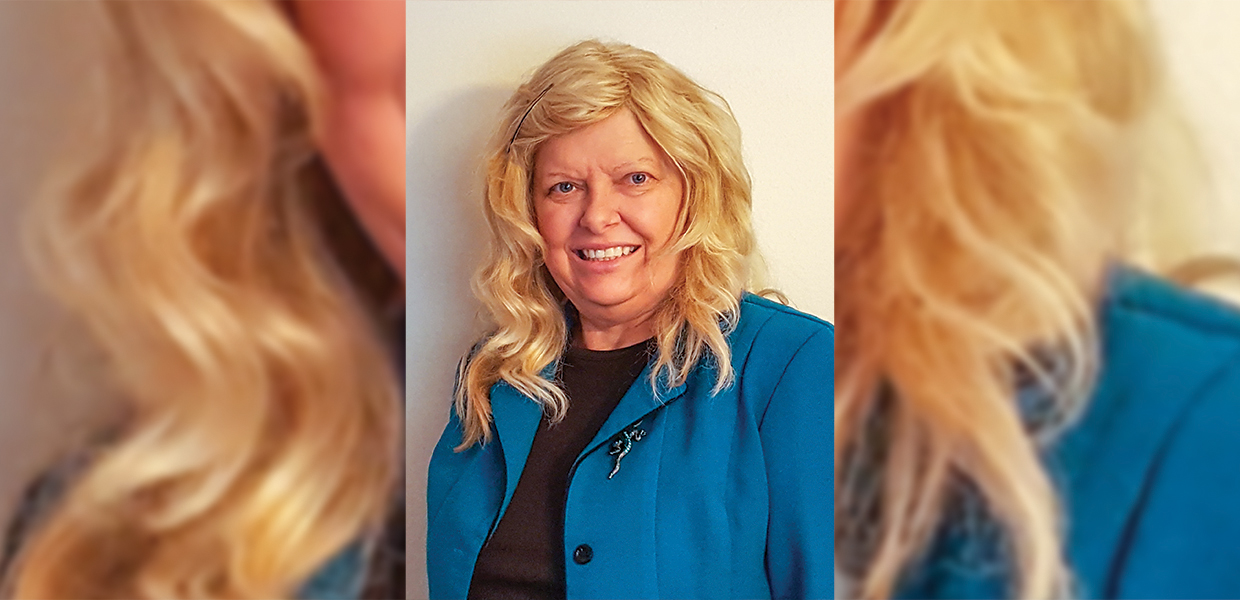 Wanda Beck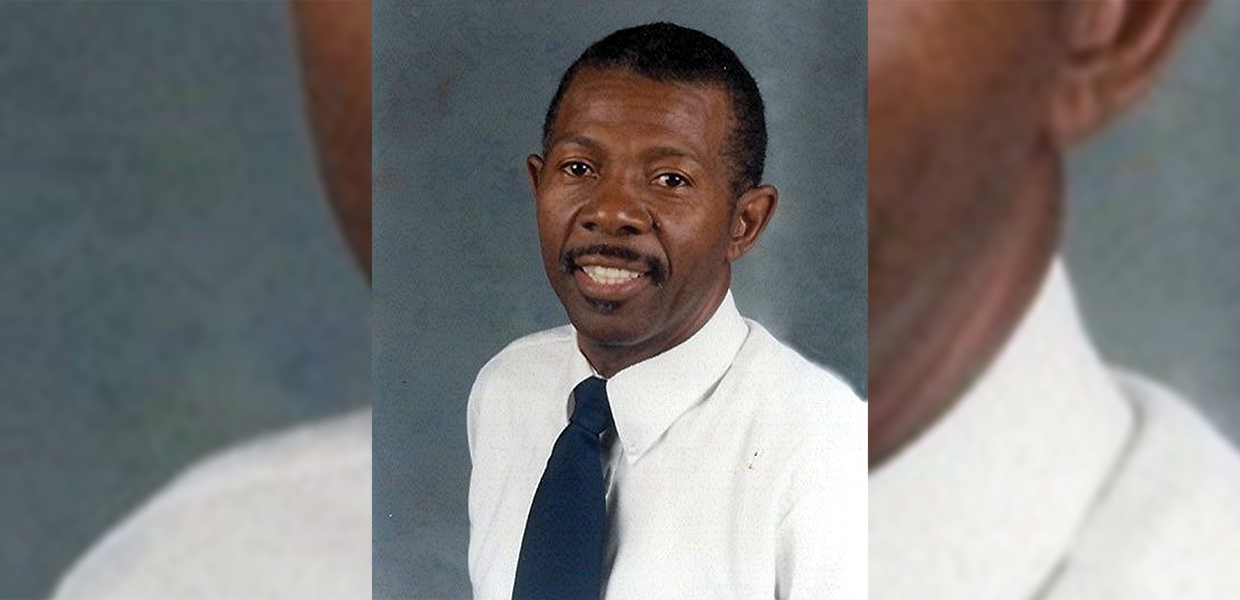 Theodore Jefferson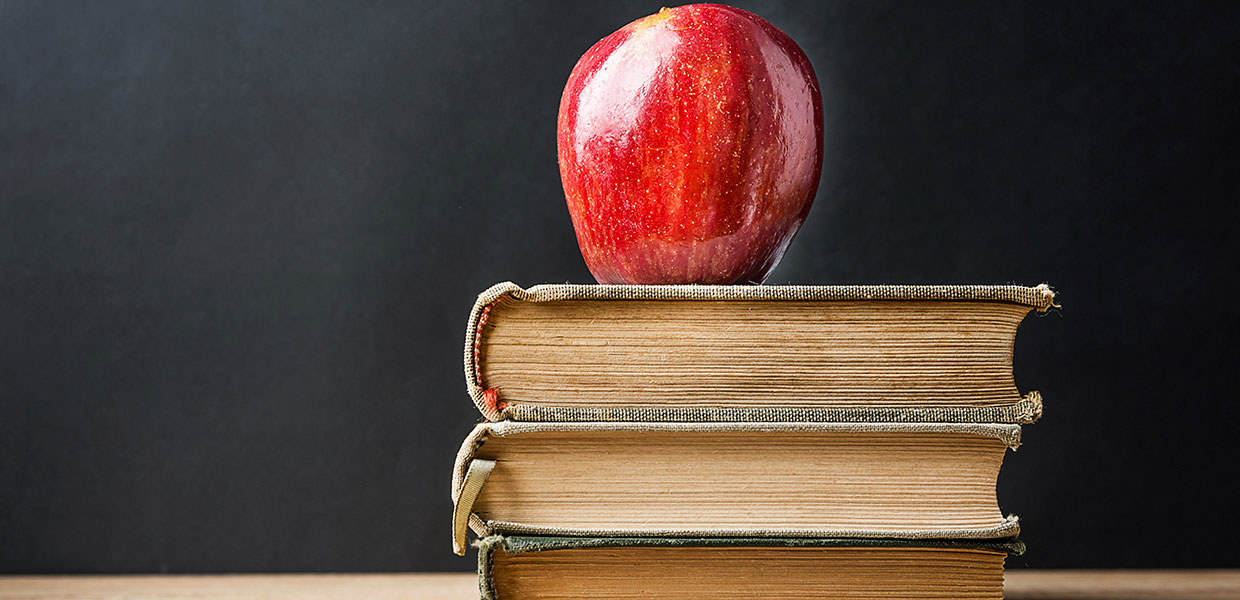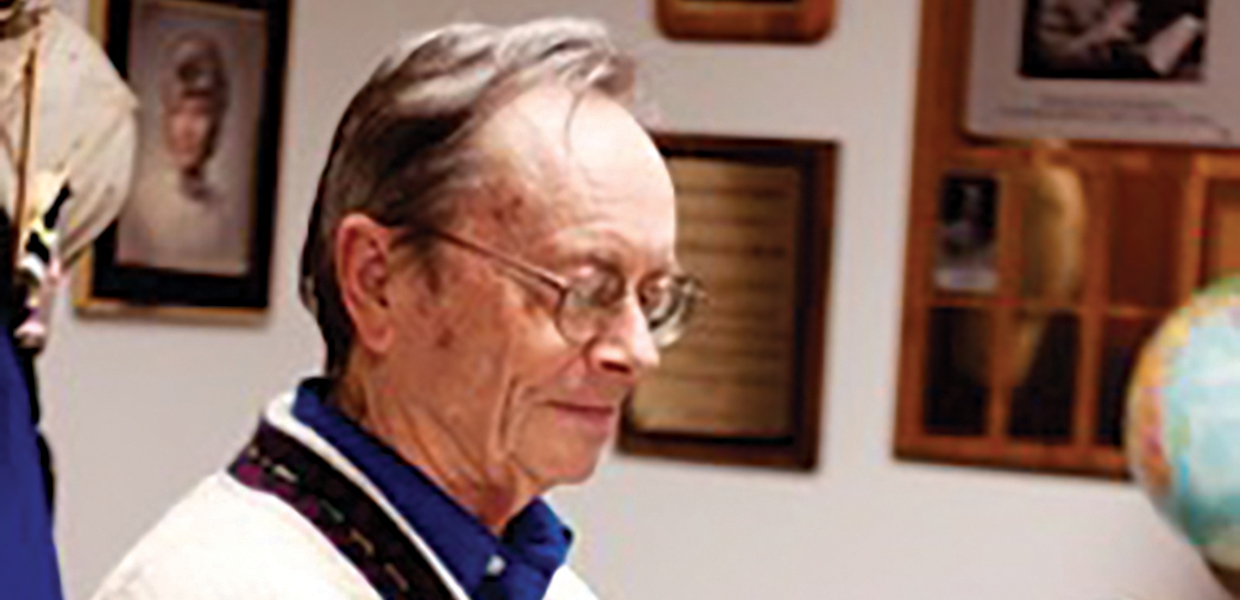 Ray Hefferlin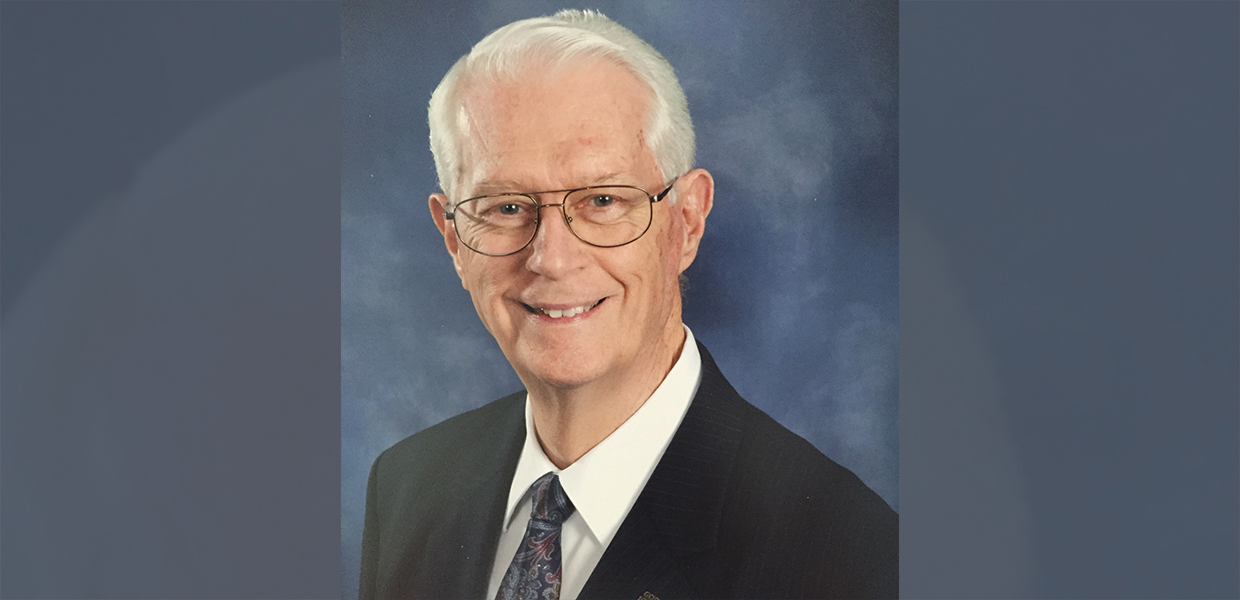 William Seth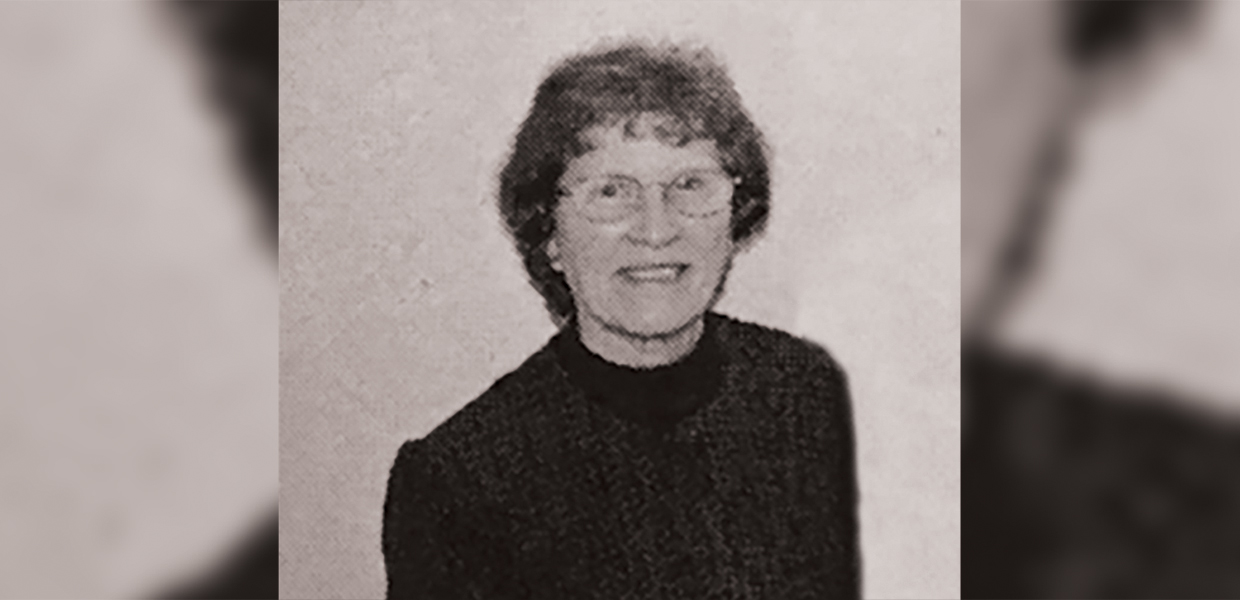 Joan Vickers
The mediocre teacher tells. The good teacher explains. The superior teacher demonstrates. The great teacher inspires.
Such was the wisdom imparted by William Arthur Ward, one of the most quoted 20th century American writers of inspirational maxims.
As an educator, college administrator, author, and public speaker, Ward understood the power of teaching. His words ring true today as a potent reminder of what remains a noble profession.
Nowhere is the pedagogical impact more pronounced than on the hearts and minds of students taught by Adventist educators over the decades. So, in preparing this year's special education issue of the SOUTHERN TIDINGS, we solicited nominations for "Favorite Teacher."
Not surprisingly, we received an overwhelming response from individuals who benefited from an Adventist education. Some of the teachers they nominated continue to work in the field. Others are retired; some, sadly, are now deceased. But, they've all left an indelible mark on the lives of students inspired by their Christian influence.
Here are 10 nominees and their amazing stories:
William Seth – nominated by Leslie Louis
Leslie Louis arrived in the United States in 1964 as an 11-year-old immigrant from Ceylon, India (now Sri Lanka).
"It was a year filled with major transitions in my life," Louis wrote in his nomination for favorite teacher. "Although I seemed to adapt readily to the academic change from Asia to America, I was truly a social misfit in a class of over 25 students in their early teens. I had left all my friends behind, and felt so alone in a place that I had once imagined as the next best place to Heaven."
As a newly enrolled student at Sligo Church School in Takoma Park Maryland, Louis found solace in the heartfelt gestures of his eighth-grade teacher, William Seth.
"His words of encouragement and kindness sustained me through that difficult year," Louis continued. "He affirmed my efforts publicly for raising all the money that I needed to go on our eighth-grade class trip in New York City and the World's Fair. He forgave me with gentleness when I broke down in tears and confessed to him that I had not been honest with him about a matter. The memory that stands out most in my mind is when he visited our little apartment to pray specifically for me and my family."
As a result of Seth's Christian witness, Louis gave his life to Christ that year, making a public declaration through baptism at Sligo Church.
Forty years later Louis ran into Seth at a concert held at the Collegedale, Tennessee, Church. It had been more than 40 years since he had stepped into Seth's classroom. By then Louis was serving as superintendent of education for the Gulf States Conference. The two men reconnected and reminisced.
Seth passed away. But, Louis — now president of the Carolina Conference — says he will always cherish the impact he had on his life.
"Mr. Seth had an unrelenting belief that I would make it; that the road ahead of me had a purpose; that what I may have desired then may not have taken place there and then, but he believed that it would happen with persistence and perseverance," he wrote. "A few years ago, he passed to His rest and awaits the wake-up call of His Savior. Life is change. My life today bears a genuine heartfelt gratitude of Mr. Seth's positive impact on me. I can truly smile as I appreciate what God has done for me while reflecting on the memory of his guidance and direction."
Joan Burnsed Vickers – nominated by Ruth Wilson Baker
Joan Burnsed Vickers launched her teaching career in the late 1950s, educating first- to eighth-grade students in a one-room school in Savannah, Georgia.
Located in the basement of the Savannah First Adventist Church, the humble little school was the same one Vickers had attended in seventh and eighth grades. So, she taught the children using the same techniques her teachers had to educate her.
"I'm quite certain I was her very first first-grader," said Ruth Wilson Baker, who recently nominated Vickers as her favorite teacher. "She was loving and must have made reading fun, because reading has been my favorite thing all of my life. I remember her being very patient and kind."
Now 83 years old, Vickers looks back on those days with fond memories. She says Baker, whom she taught in first and second grades, was an excellent student who helped make her first teaching assignment a pleasant experience.
"She learned quickly, she learned well," Vickers said of the girl who was the youngest in the classroom. "She listened to what I was teaching the older children, and absorbed what I was telling them. She was a very smart little girl, never any trouble."
When asked what it was like teaching eight grades in one classroom, Vickers said, "I had lots of energy back then. I was too young to know better."
In 1959, Vickers — known at the time by her maiden name, Burnsed — married and moved to southern California with her new husband, also an educator. She obtained a bachelor's degree in elementary education while enrolled at La Sierra University. From there she went on to teach at Adventist elementary schools in California and Oregon. She retired in 2005, and is now living in Matthews, North Carolina.
Baker followed in Vickers' footsteps, eventually becoming an elementary school teacher. She spent 25 years teaching kindergarten to second-grade students at the same Adventist school where Vickers taught her, but at a different location.
Over the years, Baker has thanked Vickers for the impact she had on her life. Still, Vickers was shocked by the nomination.
"I often think, 'Those were my first two years of teaching. I had a lot to learn,'" Vickers said. "And now she says I was her favorite teacher? Oh, my goodness. That's so sweet of her!"
Theodore Jefferson – nominated by Robert Patterson Jr.
Robert Patterson Jr. remembers meeting his favorite teacher, Theodore Jefferson, as a fifth-grader at Berean Christian Junior Academy in Atlanta, Georgia, in the late 1970s.
"Mr. Jefferson was the first male teacher I had in elementary school," Patterson wrote in his nomination. "He was my P.E. teacher and basketball coach. He was a great athlete, and taught me the fundamentals of the game of basketball in a Christ-like manner."
Patterson said Jefferson, an African-American male, became a role model for African-American boys enrolled at the school, showing them how to conduct themselves with integrity in all aspects of life.
"He knew where we were coming from and the things that we would have to deal with in order to achieve success; [it was] just the way he related to us, the way he went about doing his job," he said. "He had a wife and four children, and just looking at the way he took care of them, even as a fifth-grader, it was just admirable."
Patterson said Jefferson went above and beyond the call of duty, taking him on painting jobs some afternoons after school.
"My father was the same way, so I got it on two sides," he said jokingly. "He was just a great mentor."
Patterson, now chief financial officer for the Southeastern Conference, said he went on to coach youth in basketball and tennis over the years. As a married man with two young adult children, he also attempted to follow Jefferson's example in the family arena.
"I tried to love on them like I saw him love on his family," he said.
Linda Jones Campbell – nominated by Matlyn Redd
Matlyn Redd never forgot the impact that her favorite teacher, Linda Jones Campbell, had on her life while she was a third-grader at Berean Christian Junior Academy in Atlanta, Georgia.
"To me, she just personified what it meant to be a Seventh-day Adventist Christian lady," said Redd, reflecting on the 1973-74 school year. "She was so regal — the walk, the look. She was tall, and she could sing beautifully — the ultimate of what you would want to strive to be as you grew up."
Campbell disciplined her students, but always in love, Redd said. She cared about their overall development, not just academics.
"One of the coolest things that I remember is that she took a couple of us to her house one Sabbath for lunch, and taught us how to set the table and serve the food," she said. "She showed us that we could still be Christians and have fun."
Redd, who now works in human resources at an Atlanta, Georgia, company, still has third-grade report cards from Campbell's class.
"She handwrote them all," she said with fondness. "In the first note, she said I needed to spend more time at home practicing my multiplication tables."
Campbell says Redd was one of her first students, and she enjoyed having her in the class.
"In those days, we had JMV at the school on Fridays, and sometimes on Wednesdays," she said. "Matlyn was one of the leaders. She was an excellent student and very conscientious."
A 1973 graduate of Benedict College in Columbia, South Carolina, Campbell said it was difficult starting out as a new teacher. But, administrators, staff, and parents at Berean Junior Academy provided the support she needed to succeed. In total, she spent 40 years teaching in the South Central and South Atlantic conferences.
Some of Campbell's former students know her by her maiden name; others know her by her married one. When she sees them, she tells them: "Miss Jones and Miss Campbell was not perfect, and if I said or did anything in the years that you were in my care that maybe offended you or seemed too harsh, please forgive me."
"I hope they know I loved them no matter what, and I'm so proud of them, because many have gone on and done well," she said. "I'm so proud of my children when I see them."
Campbell said she was speechless when she learned she had been nominated for favorite teacher, but gives God the glory for her successes.
"'Nominated? Me?' That's all I could say," she said. "I'm honored that she felt that I made that much of an impression on her."
Wanda K. Beck – nominated by Rebecca O'Dell
Rebecca O'Dell is a rising eighth-grader at Floral Crest SDA School in Bryant, Alabama. She credits her teacher, Wanda Beck, with helping her excel academically.
"Mrs. Beck was my favorite teacher because she helped me to learn all the math — algebra, ratios, linear equations, and cubic roots," she wrote in her nomination. "Mrs. Beck always believed in me, even when I did not believe in myself. She stuck with me and did not let me fail. She is my inspiration because she led students to Jesus."
Beck, a teacher for 39 years, serves as the school's head teacher. She said it has been a pleasure teaching O'Dell the past three years as she continued to blossom as a young woman.
"She's an A student and a Type A personality with high goals," she said. "She has said she wants to be a doctor, so I pushed her academically. She's a spiritual girl, and she tries to look for the good in others — a real leader."
Beck, is not from an Adventist home, and says she received her calling to be a teacher while a student at Southern Missionary College (now Southern Adventist University), where she obtained a bachelor's degree in elementary education. Through it all, she let God lead, and she has had no regrets.
"I praise the Lord for the way he's led in my life," she said. "My favorite text is, 'Trust in the LORD with all thine heart; and lean not unto thine own understanding. In all thy ways acknowledge Him, and He shall direct thy paths.'"
Francis Bliss – nominated by Nikkia Hampton
Nikkia Hampton credits her favorite teacher, the late Francis Bliss, with fueling her love for education while a student at Oakwood University in the 1990s.
Hampton was a student pursuing an elementary education degree. Bliss taught education, eventually becoming chair of the Education Department.
"I definitely think her passion was just infectious," she said. Hampton, now principal of Ephesus Junior Academy in Birmingham, Alabama, said she carries that same level of enthusiasm into the classroom. She thinks about the impact Bliss had on her life with gratitude.
Bliss, a native of Chicago, Illinois, graduated from Oakwood College (now Oakwood University) in 1948 with a bachelor's degree in education. In 1974 she earned a master's degree in education with a specialization in reading education from North Carolina A & T State University. She joined Oakwood that same year, later obtaining a Ph.D. in education.
Hampton said Bliss trained many young teachers, making a tremendous contribution to Adventist education.
"Dr. Bliss passed, but I remember seeing her after I left Oakwood, and she was just always so positive and encouraging," Hampton said. "She always had a smile on her face."
Stan Hobbs – nominated by Austin Green
Austin Green's parents divorced his sophomore year in high school. That led to a Taco Bell conversation with his Atlanta Adventist Academy history teacher — Stan Hobbs.
"It was one of those short conversations where he said, 'I can't imagine what you're going through, but I'm always here if you ever need someone to talk to,'" Green said, reflecting on the incident many years later. "I always look at that conversation as the defining point in his and my relationship, going from teacher-student to very, very close friends."
The two kept in touch while Green was a student at Kennesaw State University; Hobbs even taught his former student's baptismal class.
Green, now a public school teacher at Milton High School in Alpharetta, Georgia, followed Hobbs' example, teaching history, despite disliking the subject as a high school student — an irony Hobbs teases him about.
"This year was my fifth year teaching, and looking back, I would not be the teacher that I am today if it wasn't for teachers like Mr. Hobbs," Green said. "If we had more teachers like him, just imagine what we could do with education."
Hobbs, now vice president of education for the Gulf States Conference, has been an Adventist educator for 33 years. Twelve years ago, Green and his schoolmates helped nominate Hobbs for a North American Division Excellence in Teaching Award, and he was recognized for his achievements.
Hobbs said he enjoys mentoring Green, and he is honored to be nominated his favorite teacher.
"I was really blessed during my time teaching in Atlanta," he said. "Although out of the classroom, I reflect on those days with fondness."
Anne Galley – nominated by Caleb Hill
Caleb Hill, 62, still has pleasant memories of his second-grade teacher, the late Anne Galley, who taught him at Anna Knight Elementary School in Huntsville, Alabama.
"She was very positive as far as glorifying the Lord and keeping our hearts very cheerful," said the electrician who now lives in Franklinton, North Carolina. "She played the piano and we would sing. We had sharing time about all that the Lord had done for us."
Galley's daughter, Cheryl, said her mother started out teaching in Pittsburgh, Pennsylvania, where she first met the principal, Charles E. Galley. The two married and then moved to Oakwood, where Charles Galley taught and later chaired the business department.
Anne Galley homeschooled her children, as well as the children of other faculty members before accepting a position at Anna Knight Elementary School. In 1984, she retired from the school after 40 years of service. She taught piano lessons to children in the community up until a year before she passed in 2014.
"I am just happy to know that her students still have that connection with her, even though she's gone," Cheryl Galley said in response to the favorite teacher nomination. "Over the years, they would stop by and visit with her, and she would always love that. I just pray that they will be able to enjoy eternity with her just reflecting on some of those things."
Autumn Washington – nominated by Anya Harden
As the daughter of a Seventh-day Adventist pastor, Anya Harden has attended many schools. At times she felt misunderstood, but she found a friend in Autumn Washington, her math and science teacher at F.H. Jenkins Preparatory School in Nashville, Tennessee. That's why Harden nominated Washington, who taught her from fifth through eighth grades, as her favorite teacher.
"She really cared about us and she was like an auntie," said Harden, now a 10th-grader at Bass Memorial Academy in Lumberton, Mississippi. "She was really relatable. She took the time to understand me."
Harden especially appreciated Washington's patience while teaching math. "I struggled, but she understood that for me the concept has to click in my head before I can get it," she said. "It's not that I'm dumb, it's just that it takes a lot more time for me to get a concept, and once I get it, I'm okay."
Washington also encouraged Harden's love for writing poetry, which led to her work being published.
"I did great under her; I flourished and she always pushed me to do my best," she said. "I felt that she loved me, as well as all the other students. She was just an overall great teacher."
Washington said Harden is a talented, wonderful student, whom she enjoyed teaching over the years.
"I try to make every student feel individually special," she said. "It's important to cater to their individual needs."
Washington graduated with a bachelor's degree in elementary education from Oakwood College in 2002. In 2006, she obtained a master's degree. She is pursuing a doctoral degree in curriculum and instruction, with an emphasis in math learning disabilities.
"I am shocked and surprised," she said of her favorite teacher nomination. "It means some of the things I've been doing are effective, and that it's important to continue pouring into our youth. Our actions are being observed, whether we realize it or not, on a daily basis."
Ray Hefferlin – nominated by Clifton Keller
In 1955, shortly after graduating from the California Institute of Technology, Ray Hefferlin accepted a fulltime teaching position at Southern Missionary College. He and his wife, Inelda, lived in campus housing.
"Ray rode his bike with lesson plans, books, and graded papers lashed with belts to the buddy seat or handle bar," recalled Clifton Keller, one of his students, in his favorite teacher nomination. "Since Talge Hall was in line between his office in Hickman Hall and home, he frequently stopped to chat, go into the dorm, and remind a student to be faithful in schoolwork, or to loan publications."
Hefferlin's hard-to-find specialized books and reprints were a necessity as students began to study subatomic particles and interactions among them, according to Keller. From creative use of laboratory equipment made from Army Surplus, their studies morphed into publishable research.
"Near sundown Friday, Ray might stop to ask, 'Are you ready for Sabbath School?' or give something designed to give depth to his Sabbath School class," he wrote of his late professor. "He was known to give cookies or play a prank such as, 'Be ready to talk about Hezekiah, Chapter 4.' To know exactly what was expected made me go beyond just reading the lessons.
"To use creativity and to dig deep into my studies are the most important lessons I learned from Ray Hefferlin," Keller concluded. "Earning his Ph.D. from CalTech, inspired by Linus Pauling and other great atomic scientists, Ray translated the knowledge he gained from their work to his students. He loved God, and chose to be a teacher rather than obtain worldly riches and acclaim."

Alva James-Johnson is a former newspaper reporter, and is currently an assistant professor in the School of Journalism and Communication at Southern Adventist University.
Southern Union | July 2018