Becky Carlson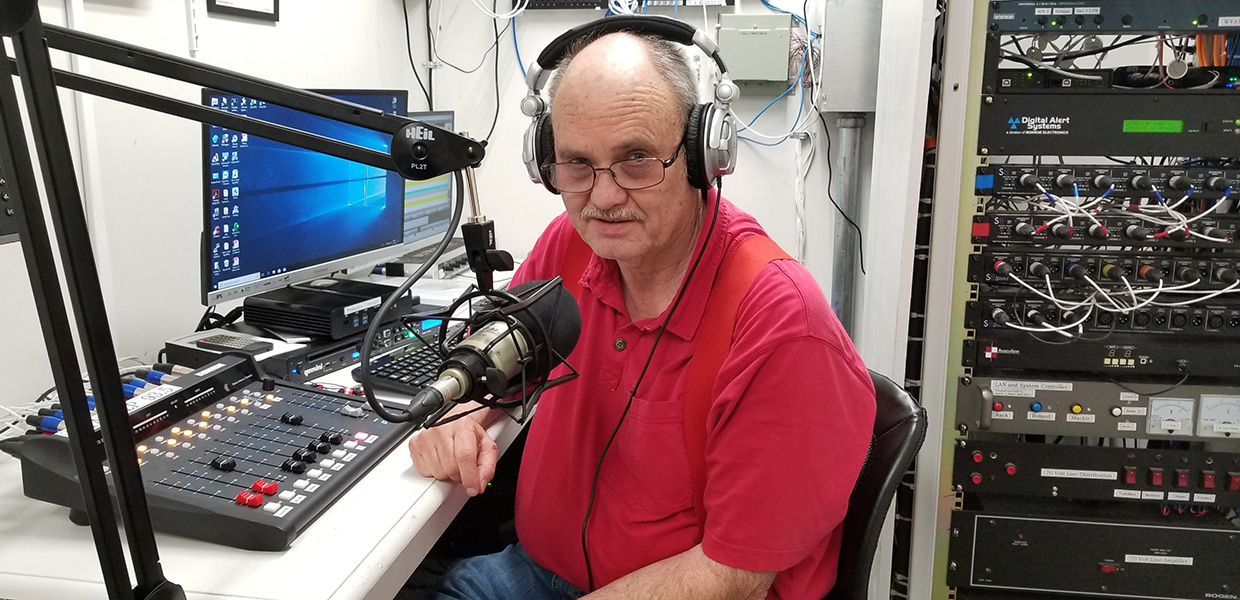 Carroll Baker is the station manager/engineer at the Savannah First Church radio station WYAW-LP 93.5 FM in Pooler, Ga.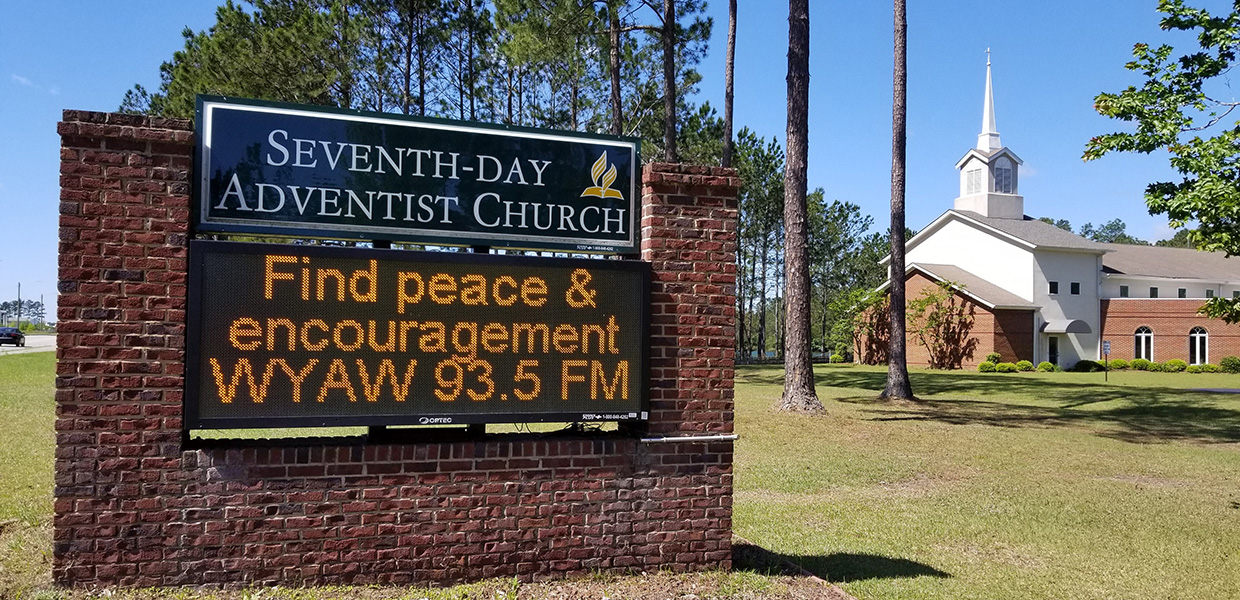 New radio station WYAW-LP ("Where You Are Welcome") 93.5 FM in Pooler/Savannah, Ga., began broadcasting LifeTalk Radio programming on February 14, 2018. WYAW joins the LifeTalk network of 130+ affiliate stations across North America that are connecting with their communities, and offering hope and wholeness through Jesus Christ.
"We are already airing local spots for our church," reports Joe Wamack, pastor. "Our church members are loving it!" said Carroll Baker, station manager. "From the studio located in the Savannah First Adventist Church building, our new station covers the densely populated area surrounding the church."
"I am so excited about this station!" exclaimed a new listener. "Jan" was driving through Pooler, Ga., when she happened to notice the Seventh-day Adventist Church sign announcing their new radio station. She tuned her car radio to 93.5 FM, and caught part of the program before she lost the signal.
"How can I hear more?" she asked. She learned she could get the free LifeTalk Radio mobile app for her phone, and immediately found the podcast of the show she wanted to hear again. She also learned she could listen to LifeTalk online at www.lifetalk.net, or listen via ROKU, satellite, or Amazon Echo.
Does your church pray to reach out to the community for Christ, and wonder how it can get a LifeTalk station in the area?
LifeTalk Radio has assisted more than 150 churches in starting a radio outreach ministry. Other new stations in the network include the following:
• Asheville, N.C., 104.7 FM
• Brandon/Tampa, Fla., WSDX-LP 101.9 FM
• Cape Coral, Fla., WLLJ-LP 101.7 FM
• Lenoir City, Tenn., WBLC 95.1 FM/1360 AM
• Maple Grove, Minn., KPJT-LP 99.1 FM (Minnesota Conference)
"This radio ministry is an incredible opportunity to reach out into the community! It is so far-reaching, 24/7. It is a greater bang for our [evangelistic] buck. We do wish there were funds available to help new stations get started," commented Frank Bailey, manager of the new LifeTalk Radio affiliate WSDX in Brandon (Tampa area), Fla.
John Bradshaw, speaker/director for It Is Written, said, "LifeTalk Radio is our partner in ministry. Together, we are connecting people with Christ. LifeTalk can help you to reach your community for Christ."
LifeTalk is the radio outlet for programming from Voice of Prophecy, Breath of Life, It Is Written, Jesus 101, Faith for Today, and all of the North American Division Adventist ministries.
Steve Dickman, ASI president and station manager of WDNX in Savannah, Tenn., says, "LifeTalk does an amazing job of providing a stable, Christ-centered, and balanced stream of programming that will help you connect with your local community. We have been using the LifeTalk programming since 1998."
"LifeTalk Radio seems like one of those hidden treasures of our Church. [I hope churches] understand what they have access to! I hope churches highlight LifeTalk Radio on their websites," said Ron Vozar, pastor.
"LifeTalk Radio is the premier Adventist supplier of radio content. What a blessing it is to hear the inspiring stories of how LifeTalk impacts listeners' lives," commented Ken Denslow, assistant to the North American Division president.
Get the free LifeTalk Radio mobile app or listen online at www.lifetalk.net. For free sharing cards to hand to your neighbor or friend, email your name and address to info@lifetalk.net or call 1-800-775-HOPE (4673).
Southern Union | June 2018