BY Ron C. Smith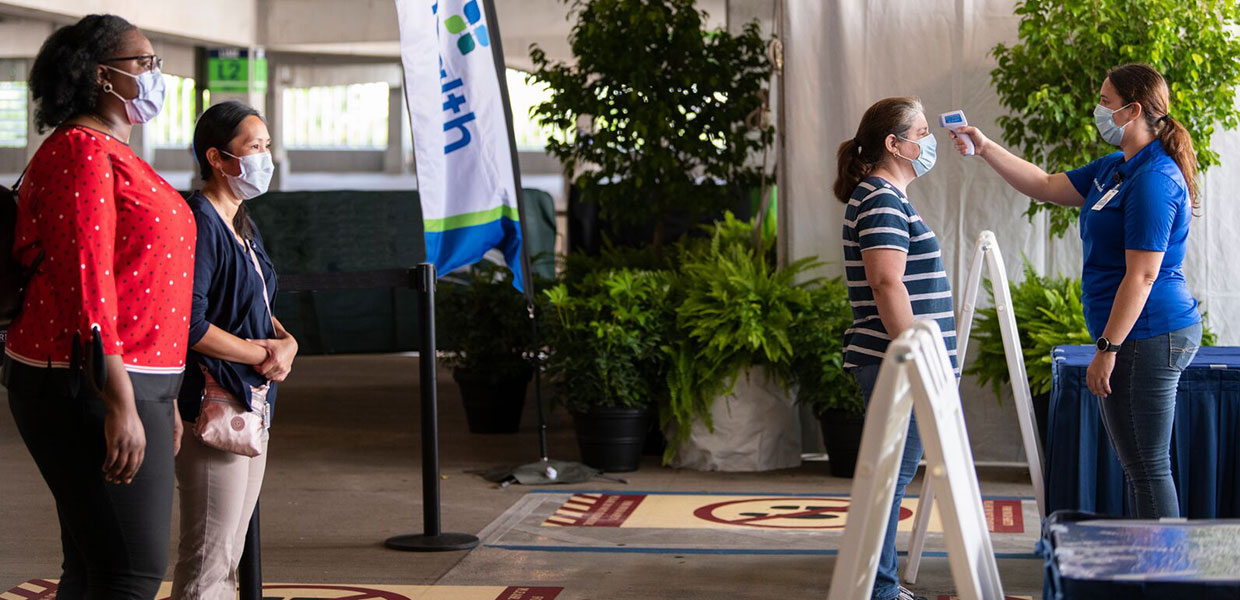 "For I know the thoughts that I think toward you, says the Lord, thoughts of peace and not of evil, to give you a future and a hope," Jeremiah 29:11 NKJV.
The United States Census Bureau recently reported that a third of Americans show signs of clinical depression and anxiety. These and other mental conditions are becoming amplified during this current pandemic while COVID-19 patients and their families also are at high risk to develop depression and anxiety.
Maurizio Fava, psychiatrist-in-chief within the Department of Psychiatry at Massachusetts General Hospital, is not surprised by the correlation between mental health conditions and COVID-19.
"It's quite understandable the COVID-19 crisis is likely to cause significant stress and psychological distress for a large proportion of the population," he says, "and we know the rates are progressively increasing."
According to Fava, there are various factors related to COVID-19 that contribute to the increase in depression rates, including the following:
• Trauma from widespread disease,
• Grief over losses of life,
• Fear of getting sick,
• Unprecedented physical distancing,
• Financial concerns including unemployment and housing insecurity,
• Loss of community, and
• Reduced access to caregivers.
When we explore the disease called depression from the Bible's perspective, it drives home the reality that depression is a common, complicated condition, difficult to define, hard to describe with accuracy, and not easy to treat.
Since depression is a clinical term, it is not discussed in the Bible, even though the condition appears to have been common. Psalms 69, 88, and 102, for example, are songs of despair, but you will notice that these are set in the context of hope. In Psalm 43, King David expresses both depression and rejoicing when he writes these words:
"Why am I so discouraged?", "Why so sad?", "I will put my hope in God!", "I will praise Him again", "My Savior and my God."
Elsewhere in the Bible it appears that Job, Moses, Jonah, Peter, and the whole nation of Israel experienced depression. Jeremiah the prophet wrote a whole book of lamentations. Elijah saw God's mighty power at work on Mount Carmel, but when Jezebel threatened murder, Elijah fled into the wilderness, where he plunged into despondency.
He wanted to die and might have done so except for the "treatment" that came from an angel sent by God.
These examples, accompanied by numerous references to the pain of grieving, show the realism that characterizes the Bible. It is a realistic despair contrasted with a certain hope. Each of the believers who plunged into depression eventually came through and experienced a new and lasting joy, even when their circumstances did not change.
The biblical emphasis is less on human despair and more on belief in God and the assurance of abundant life in Heaven, if not on Earth.
Paul wrote, "We are pressed on every side by troubles, but we are not crushed and broken. We are perplexed, but we don't give up and quit. We are hunted down, but God never abandons us. We get knocked down, but we get up again and keep going … for our present troubles are quite small and won't last very long … so we don't look at the troubles we can see right now; rather, we look forward to what we have not yet seen. For the troubles we see will soon be over, but the joys to come will last forever."
God's peaceful thoughts of you will foster a bright future and an enduring hope. –RCS
Ron C. Smith, D.Min., Ph.D. President of the Southern Union Conference
Vantage Point | October 2020