by Jim davidson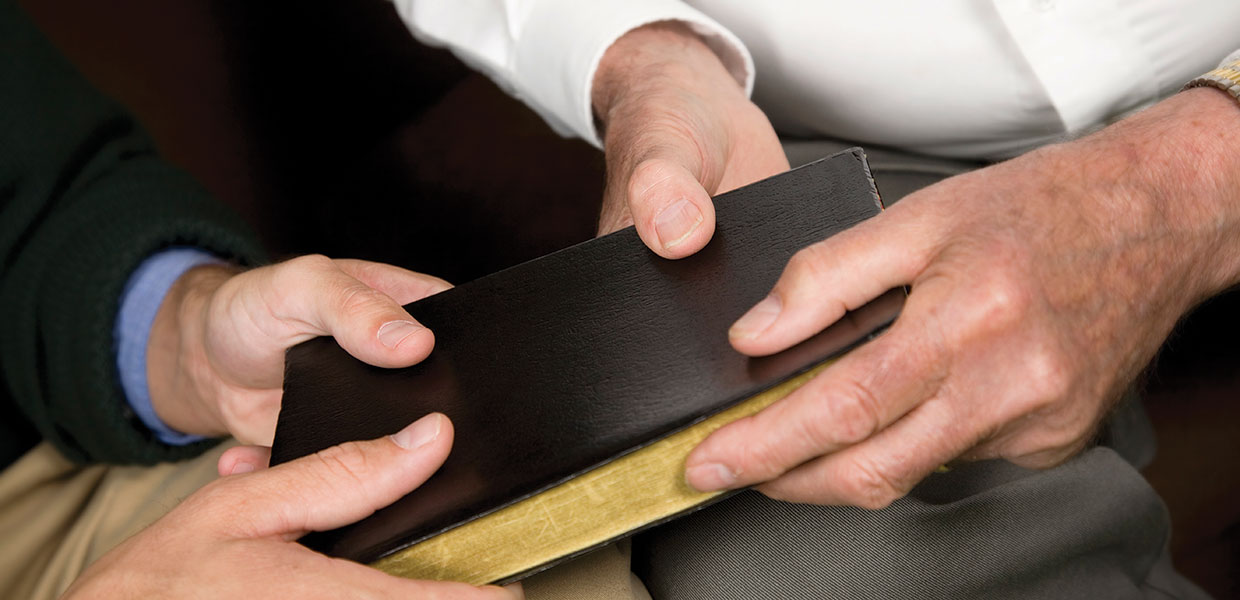 Sharing the Bible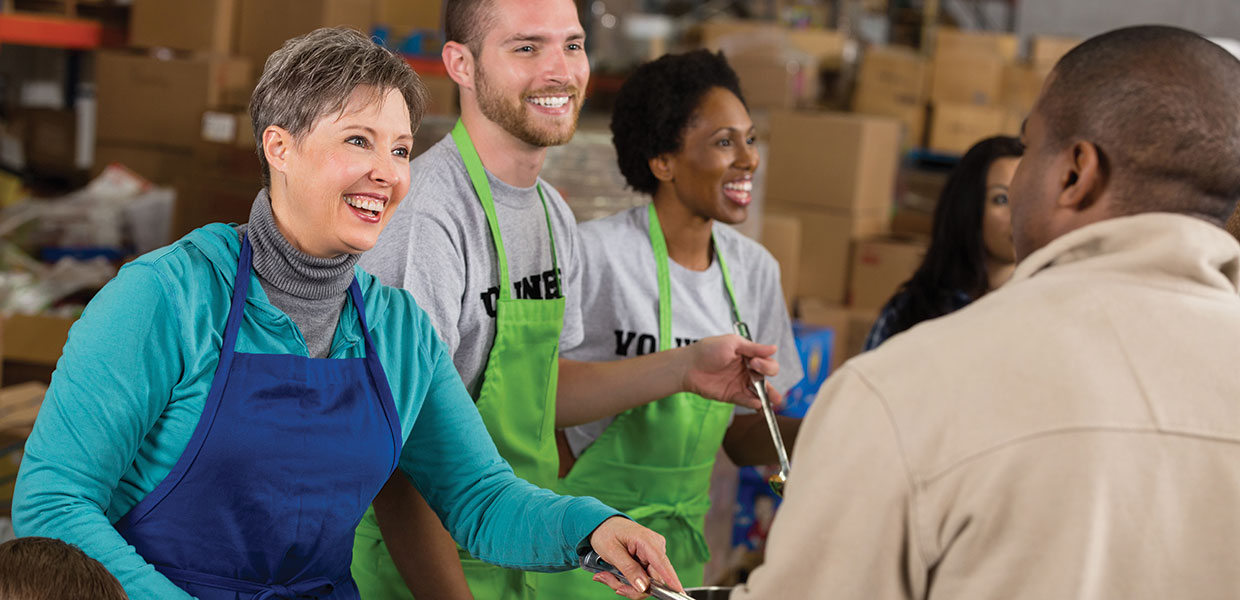 Serving our communities
An unwavering hallmark of the Seventh-day Adventist Church has been a message of hope. Since our founding we have been a people who have espoused the hope that Jesus is coming back soon. We even have an unofficial theme song, "We Have This Hope."
Hope — a simple four letter word. With it our life changes. Our outlook improves. Our disposition becomes sunnier. It is even being demonstrated that it can send disease into remission. But, without it the world becomes dark, destructive, and full of despair. What a powerful little word. What a transformative concept. Hope changes lives!
At the Southern Union Session held in September 2016, a vision statement was introduced to the delegates present. This vision statement had been voted and adopted by the Southern Union Executive Committee. The statement says, "Our vision is to collaborate, lead, and reach the Southern Union through hope and wholeness."
What an incredible privilege and responsibility God has given to each of us as Seventh-day Adventists to reach our world by sharing hope with hopeless humanity — to be able to share … hope in a redeeming Savior … hope in a healing Savior … hope in a returning Savior!
To provide hope in an often hopeless landscape is an awesome challenge. The vision of the Southern Union is to reach every person within our territory as fully and as rapidly as possible with this message of hope in Jesus.
In casting this vision, our Union president, Ron Smith, D.Min., Ph.D., has challenged each one of our ministry departments to make sharing our faith, through evangelism and soul-winning, the litmus test of everything we do. To lead by example, he will personally be conducting five full evangelistic series in 2017. But, this challenge extends beyond the offices of the Southern Union. It is a clarion call to each of our 288,000 members to engage in sharing the hope of Christ.
This can be done in a multitude of ways:
Public evangelistic meetings held by both clergy and laity.
Personal Bible studies with neighbors, friends, and family.
Reaching out in a kind, patient, and loving way to the many former or current members who have become disconnected and drifted away from the Church.
Encouraging our children and young people to become active participants in the life of the Church.
Serving our communities by alleviating hunger, abuse, and poverty.
This list could go on and on. But, God has gifted and commissioned every one of us to be used as conduits of hope. We simply need to live our life constantly and intentionally looking for people and ways to share this wonderful hope.
A few days ago my wife, Bonnie, and I were walking along a trail in a beautiful park. As we walked we came upon another couple and fell into conversation. As we spoke the husband asked what my line of work was. I told him I was a minister in the Seventh-day Adventist Church. As I told them this, the husband looked at his wife and they both shook their heads. They said, "Just a couple months ago we began serving as the custodians for a Seventh-day Adventist Church. Now, it seems like everyone we meet is an Adventist. Even here, out on a forest trail, we're meeting Adventists. You folks are everywhere!" This chance meeting started a long conversation about our Church, and gave us the opportunity to invite them to not only serve as custodians but to join in worship as well.
God will provide countless opportunities if we are open to His leading. Of course the beneficiary is not only the person with whom we share, but also ourselves, for as we share hope, it strengthens hope in our own hearts as well.
That is why we have condensed the above vision statement to say, "Share Hope. Experience Wholeness." When hope is shared, wholeness is experienced. Just as hope is a hallmark of the Church, so is wholeness. When a person begins to share hope, wholeness is also imparted. In fact, the only way we as Christians can experience wholeness of life is by sharing our hope in Jesus with others.
Listen to this profound statement from the Spirit of Prophecy: "That man might not lose the blessed results of benevolence, our Redeemer formed the plan of enlisting him as His coworker. God could have reached His object in saving sinners without the aid of man; but He knew that man could not be happy without acting a part in the great work," (emphasis mine) Counsels on Stewardship, page 13.
The only way we can experience joy, happiness, and wholeness is to become involved in sharing Jesus. That is our vision, that every single member within the Southern Union be filled with the joy of Christ that only comes by sharing the hope that is found in Him.
Thousands of Southern Union Church members are already experiencing this joy. This past fall nearly 800 people were baptized in the Atlanta area as churches united to share Jesus. Hundreds more were baptized as the Southern Union Hispanic Ministries Department embarked on a caravan of reaping meetings across the Union. Thousands more are involved in churches and schools, both large and small, in countless ways of reaching out with the hope that only comes in Christ. Equal to the thousands of lives that are being changed through baptism are the thousands of lives within our own Church that are being changed as faithful Church members reach out to their communities and share Jesus.
I invite you to share in this vision. Share Hope. For when you do, you will experience wholeness. The work of God here on Earth will be finished, and we can all go home with Him.

Jim Davidson is the executive secretary at the Southern Union Conference in Norcross, Georgia.
Southern Union | January 2017