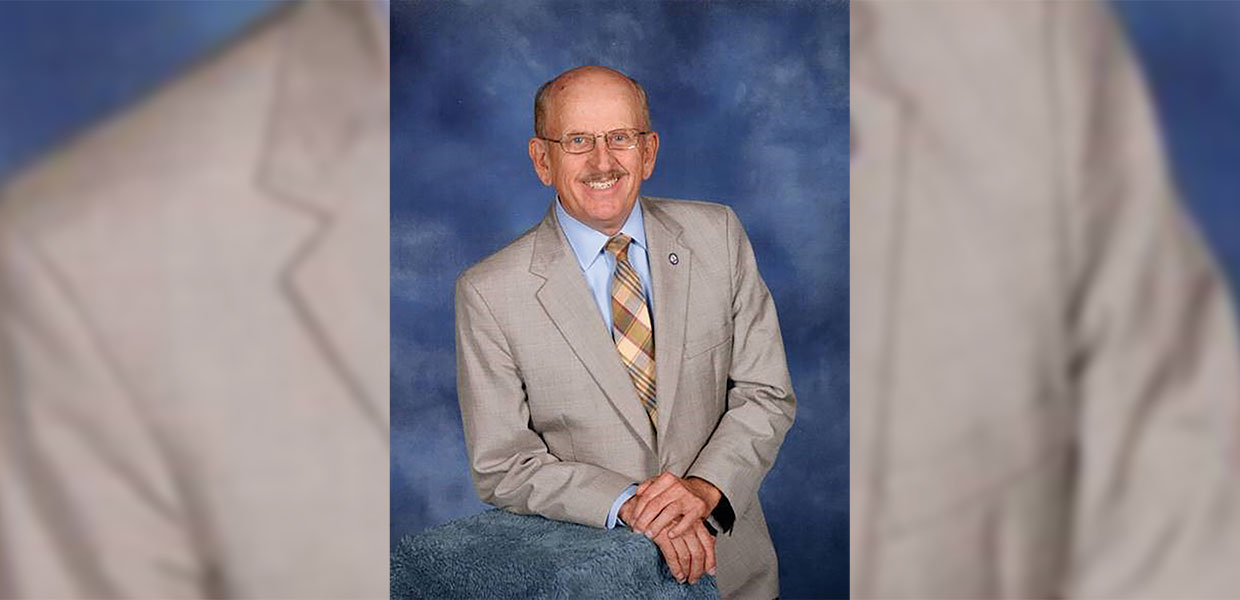 Southern Union Conference Singles' Ministry is at the heart of our Union-wide vision, although it's not frequently referenced. Many of our 292,000 constituents are single. We must be intentional in our quest to engage our single members in every area of our ministry. I am delighted to introduce Bob Merrills, a spirit-filled champion for a vibrant Singles' Ministry in the eight conferences of the Southern Union. — RCS
Christian fellowship helps healing. Some feel like "Casper the Friendly Ghost": they are part of the church, but not noticed. About 40 percent of the Adventist Church in America are single, either never married, divorced, or widowed. As chaplain of the Singles' Ministry, I have talked to many who painfully lost a mate through death. I have also heard the pain of those separated by divorce, for whom closure is difficult. Having gone through a divorce myself, I better understand why Jesus hates divorce: no one wins. I would like to see us be proactive to the pain of singles. For example, a man who was an active camper with his family and church found out that, after his wife left, he was not included in the camping trips. He felt alone and doubly separated — the loss of his wife and now church fellowship. Can we feel his pain? When someone is hurting from loss (or anything), it is not the time to withhold love, even if we think it's their fault. It's good to be watching for God's hurting children. A visitor at church overheard that a church member's wife was leaving him and moving out the next day. He, having gone through a divorce, said to the church member, "I will be there Sunday morning. You won't have to go through this alone." That's ministering!
On a more positive note, say you know some singles. Invite them over for a meal or something. You might be surprised at the blessing that comes to you and them. I'm learning that for suffering people, having a strong family and/or friend's support makes loss — even though it's the worst thing ever — easier to handle. We the Church can be their strong support. I remember a church with members who were there for each other. The spirit of God was active. It was a very friendly church. The members ranged from professionals to those on welfare, and would eat at each other's homes. In this church one Sabbath morning, a member whose wife was leaving him shared her intention with the church. They were his support through the ordeal. By the way, that little church had 48 baptisms that year. Obviously, the new baptisms felt and saw the love of God as well.
Not all singles are hurting or lacking fulfillment. I believe far more would enjoy life and be blessed if they knew more about the Singles' Ministry of the Georgia-Cumberland Conference. This ministry provides spiritual support, emotional support, and fellowship in several different ways. Some come to socials to add another dimension to their lives. At Thanksgiving, Christmas, and other holidays, we get together for those whose families aren't near. Others just enjoy our times together. We also plan special activities such as campouts, field trips, and retreats. Others join our mission trips to Ecuador for medical and building projects. Others work in our community outreach food bank called "Heaven's Bounty." These are some of the ways the ministry serves.
I would like to see an annual, Union-wide gathering to let singles know the church is with them to give stability, familiarity, guidance, and a strong spiritual foundation. We could have time to share, learn, and feel the value and support of others.
I dream of seeing our churches as places where everyone can feel a part — regardless of age, marital status, or race. There is a special blessing when you are part of a larger fellowship. That fellowship is "the family of God." Being part of a Union-wide gathering could add a great blessing to all singles in the Southern Union Conference.
Please join me and the Southern Union administrative team in holding Brother Bob Merrills before God as he continues to break new ground through Singles' Ministry. We desire to publicly declare our partnership with him. — RCS
Southern Union | September 2017