by Evan Tyler Fox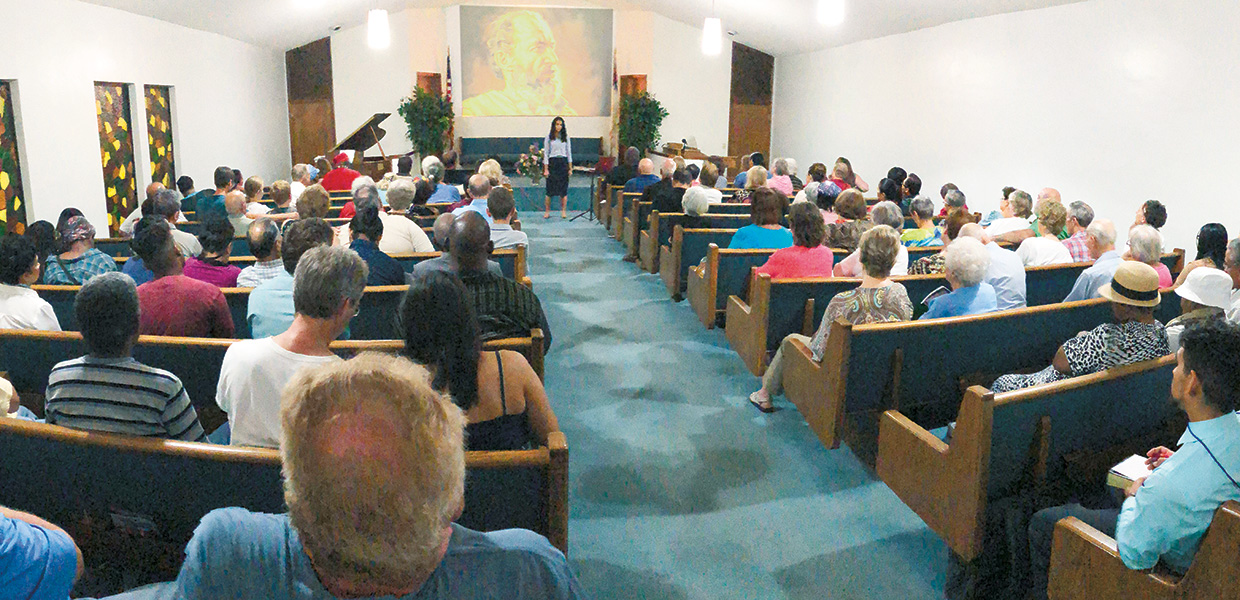 Youth for Jesus held an evangelistic series in Avon Park, Fla., where 12 were baptized.
Twelve Adventist youth, one family of evangelists, one loving and committed church, and only 30 days: The result? Twelve individuals committed their lives to Christ through baptism during the Youth for Jesus program under the direction of Adventist-layman's Services and Industries (ASI).
The youth, some coming from as far away as Chile and British Columbia, spent their summer vacation in Avon Park, Florida, sharing Jesus through community service and GLOW tract distribution, giving Bible studies, and even preaching an evangelistic series themselves. In spite of their lack of knowledge or experience, God still gave a great increase.
One example of God's blessing is in the story of "Michelle," who had battled one thing after another. She had been widowed, diagnosed with cancer, and experienced a debilitating car accident. Everyday life was a struggle, and there didn't seem to be much hope. God saw her pain, had compassion, and sent this group of young people her way.
One of the Bible workers knocked at Michelle's door and soon began Bible studies. Michelle not only needed to hear the Gospel, she needed to see it in practice. Because of her situation, her yard had been left to suffer, and a thorough landscaping job was needed. Though the young people did not have much skill, Youth for Jesus sure had plenty of energy. They mowed, used weed eaters, weeded the garden, moved brush, and even knocked down a dead tree. More importantly, they found their way into Michelle's heart through demonstrating the love of Christ. After repeatedly thanking the group while shedding tears, Michelle promised to begin attending the evangelistic series, and came every night thereafter.
By experience these young people now know it is truly better to give than to receive. Youth for Jesus is confident 2019 will be even better.

Evan Tyler Fox coordinated ASI's Youth for Jesus program, hosted at Avon Park Church in Avon Park, Florida, where he is a member.
Florida | January 2019