Gladys M. Neigel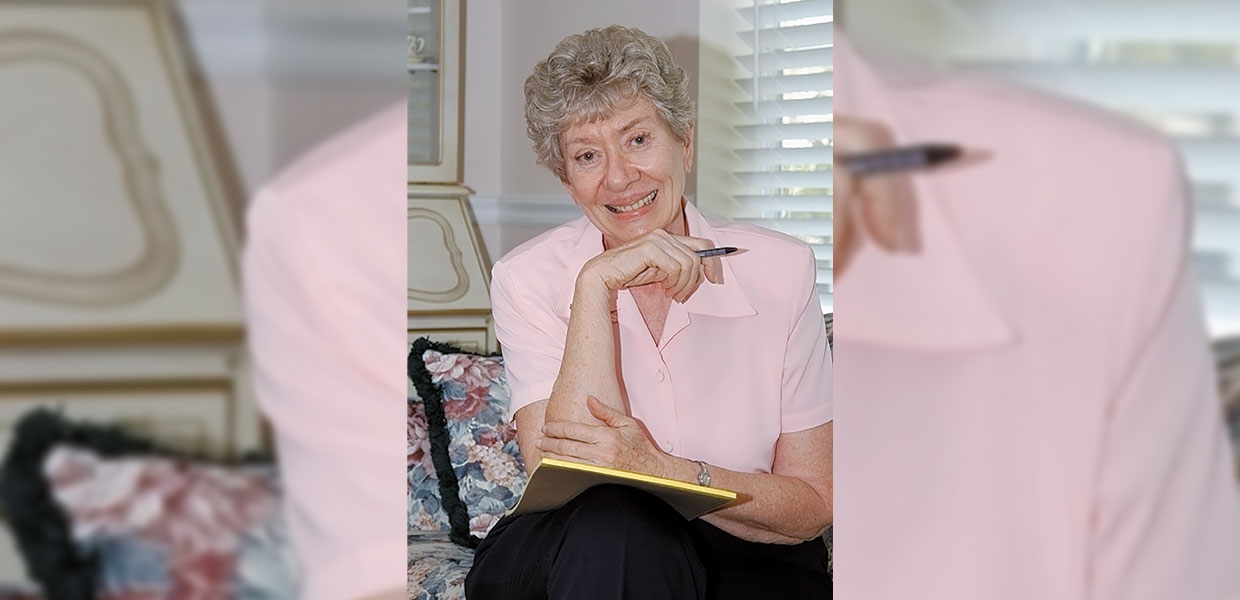 Betty Kossick
A. Lee Bennett Jr.
Betty Kossick, author, poet, teacher, mentor, and friend passed away February 2, 2022, in Altamonte Springs, Florida. She was born May 26, 1931, in Akron, Ohio, and was 90 years old.
In second grade, Kossick wrote her first poem, but it would be 40 years before she would pick up a pen to write professionally. She was a creative child guided to study commercial art in high school, and she proceeded to win many awards. Instead of a career, she chose to marry John Kossick on April 23, 1950, at the Adventist church in Akron, Ohio.
Even with two children and church activities, Kossick prayed three years for something more to do for the Lord, and then her church asked her to prepare press releases for the newspaper. All of these were accepted and printed, leading her to become a stringer for the paper. Her writing became a mix of volunteering and professional writing as she continued to serve her Lord as press secretary in nine churches throughout five states.
Writing that flowed from her pen was enhanced by her forte for interviewing people from all walks of life, including celebrities. But, none were more meaningful to her than those individuals she met every day. She became a sought- after and award-winning journalist with articles in newspapers, books, and magazines. She authored several books and composed more than 1,000 poems.
Kossick received many accolades for her professional writing within the Adventist Church for such genres as Adventist Review, Columbia Union Visitor, Lake Union Herald, Southern Tidings, and Florida Focus. She was a contributor to the General Conference women's devotional book each year. Even without her own degrees, she taught writing to people with doctorate degrees in her summer workshops at Andrews University.
Kossick moved into a cozy niche apartment one month before her passing, with a life full with dedication for her writing and thankfulness to God for continuing to use her as His scribe. At the onset of COVID, she finished an article for the Lake Union Herald magazine before laying down her pen one last time.
She is survived by one son, Kevin (Gwen) Kossick of Georgia; one daughter, Stephanie (Wayne) Moore of Indiana; one sister, Joanne Green; five grandchildren; 16 great-grandchildren; and one great-great-grandchild. She was predeceased by her husband of 71 years, John, who passed away June 23, 2021.
A celebration of life service will be held at Florida Living Church in Apopka, Florida, on Mother's Day weekend, May 7, 2022.
Florida | May 2022