by Dan Forbes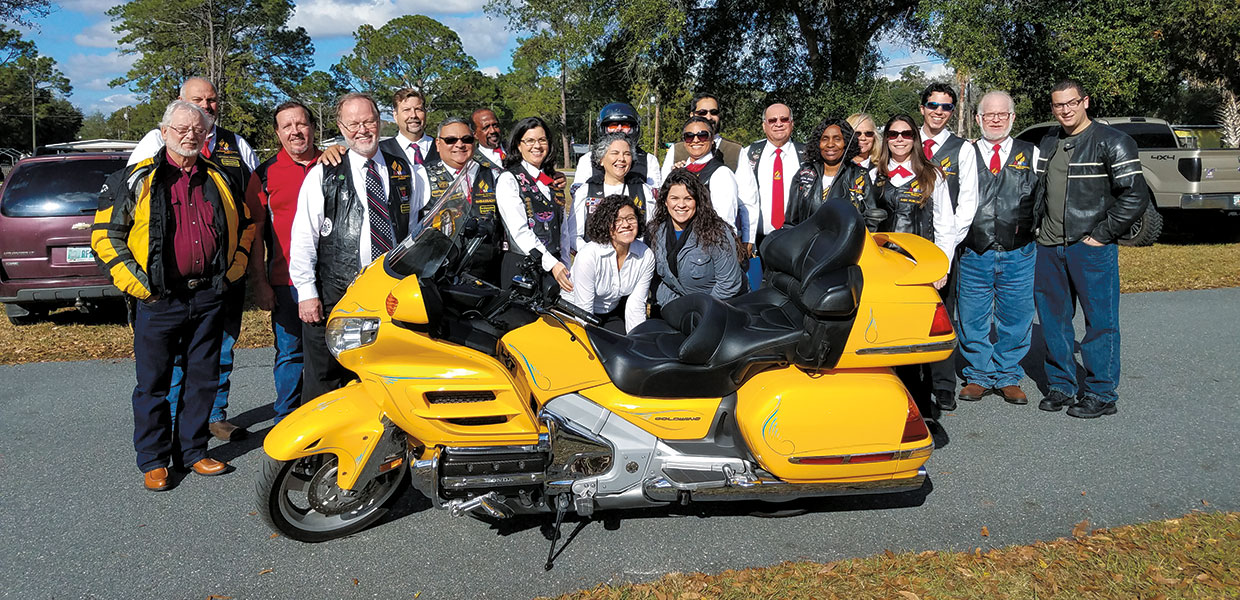 When people in the community, who once thought of Adventists as difficult to know and be comfortable around, saw motorcycles roaring up the street and bikers going inside Inverness Church, one person commented, "Maybe we need to rethink our opinion about those Adventists and go check them out again for ourselves."
Jesus Acosta
On a crisp, clear Sabbath morning, bikers roared into the parking lot of Inverness, Florida, Church to participate in a much-anticipated motorcycle outreach in the retirement community of Eden Gardens. This event grew from a challenge presented to the church board by Dan Forbes, pastor, to try intentional, missional witnessing as an option to traditional forms of evangelism.
At a vision casting meeting, the board members learned what can be accomplished when a congregation becomes involved in actively helping people in the community, before showing them the way to Jesus. The church became intrigued and excited to give it a try. When they were presented with the specific challenge of inviting bikers from Adventist Motorcycle Ministry and the community, the older conservative congregation was not sure what to expect.
Prayer warriors were put into action as members learned to be specific in their prayers. Lists of projects to be accomplished were made and committees formed. As they took on tasks, the members expanded their thinking regarding the definition of evangelism, and began to see the possibilities of other ways to minister to people in the community.
Gift bags for bikers and guests included a Desmond Doss book and speciality items such as flashlights donated by a local hardware store.
The afternoon charity ride raised $500, and a matching donation from the church went to The Path of Citrus County, a facility providing assistance for homeless and/or those struggling with addictions. Children residing in the facility received Christmas gifts.
In partnership with Adventist Motorcycle Ministry, toys were collected from bikers and members for The Children's Home of Dunnellon.
The local newspaper became interested in the church's effort to raise money for The Path, and offered free publication of an article; and, on the day of the event, the newspaper published two advertisements inviting people to attend. This publicity helped contribute to a capacity crowd attending the worship service on December 10, 2016. DuWayne Sipper, director and founder of The Path, spoke about their mission and needs. Ten residents of The Path came as guests for the service and stayed for the meal that followed.
During the service, Ernie Porter presented a poem and letter to the bikers that he had written. In addition, 85 lap blankets crocheted by Crystal Day were displayed, and a special prayer of dedication was offered before they were delivered to a nursing home. Day also presented a special throw with a motorcycle motif to Rene Acosta, international president of Adventist Motorcycle Ministry. Recording artist Sippie Jenkins from Orlando, Florida, provided special music for the worship service, and held a sacred concert in the evening.
Friendships were developed among the organizations that were helped on this special day, and plans were laid to partner together in future efforts. What would otherwise have taken months — maybe even years — to accomplish with traditional evangelism was accomplished in a day.
Florida | March 2017