of Adventist Teacher
by Erin MIller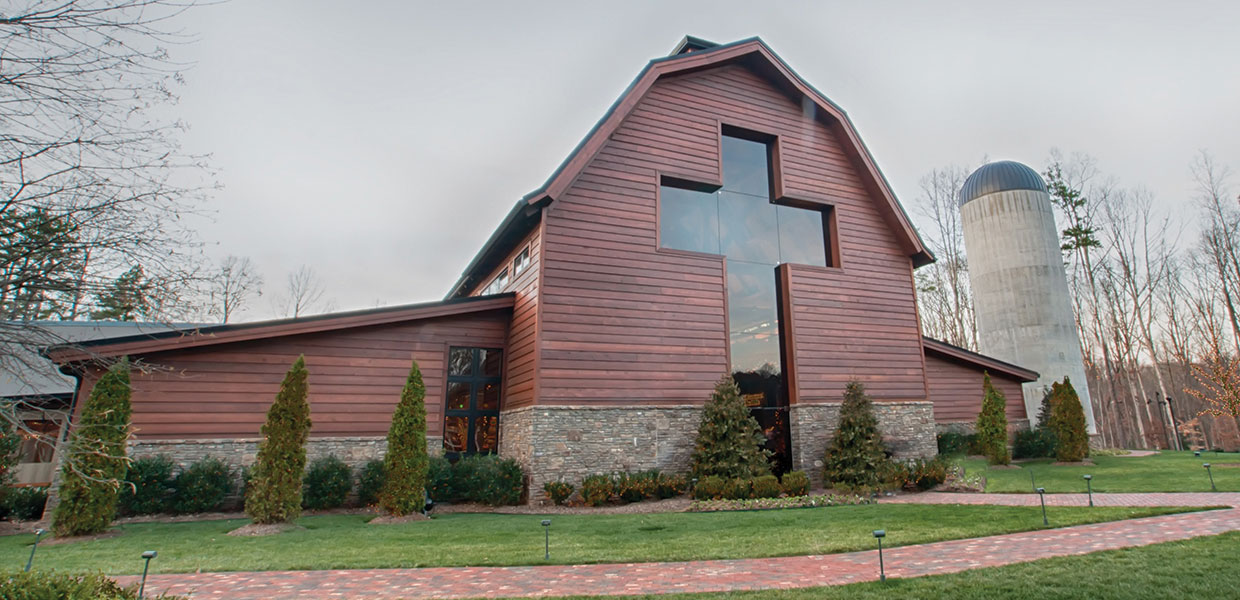 Billy Graham Library in Charlotte, North Carolina
When Beth Belensky was 10 years old, her parents took her to Al Lang Stadium in St. Petersburg, Florida, to hear evangelist Billy Graham preach the Gospel. His message was so compelling, that when he gave his traditional altar call, Beth walked down the aisle and gave her heart to Christ. That epic moment marked the beginning of her spiritual journey, which eventually led her to become a Seventh-day Adventist and a church school teacher.
Not long after his crusade in Florida, Graham, his wife, Ruth, and their children moved to the mountains of North Carolina. Montreat became their beloved home base as they traveled the world.
Despite all the wonderful opportunities afforded by living in Montreat, one thing that concerned the Grahams was the lack of a Christian radio station in the area. They wanted their children to be able to turn on the radio and be drawn to worship. The Grahams started a radio station, 106.9 The Light, and hired people to work there. Billy was passionate about this ministry and kept close to his employees.
About 30 years ago, Beth, her husband, John, and their daughter, Sarah, moved to Black Mountain. John was hired at 106.9 The Light as a DJ, and for many years his soothing voice was heard during the day.
In the early days at Christmas time, Billy would show up at the radio station with gift-wrapped boxes of English toffee and sometimes tins of popcorn. He made a point of conversing with every employee, and staying aware of what was happening in their lives.
After the Billy Graham Training Center at The Cove was built, Christmas boxes became Christmas dinners for the employees of 106.9 The Light, The Cove, and their families. As the families sat around tables in The Cove banquet room, Billy and Ruth would come to each table. Billy had an amazing memory and would greet John and Beth by name, asking about Beth's work and where Sarah was in school. Beth watched in amazement as Billy and Ruth took time with each of the 100 or so employees.
After the Christmas dinner, everyone would be invited to The Cove chapel where Billy would give a heartfelt and personal Christmas devotional. Then he would call up the nucleus of his musical team from more than 60 years of crusade ministry: George Beverly Shea and Cliff Barrows. They would lead a Christmas worship of carols and hymns, which was a breathtaking and deeply spiritual experience every year.
Beth and John were among the few employees from 106.9 The Light to be invited to attend Billy's funeral in Charlotte, North Carolina, on March 3, 2018. The Charlotte Observer, in celebrating his life, reported that Billy finished in the Gallup Poll's annual list of the world's 10 most admired men, a record 61 times. This observation makes it even more meaningful to hear Beth talk about the aura of humility that surrounded the Grahams, as well as the legacy of family bonds and love for Jesus that she will always think of when she remembers Billy Graham.
Erin Miller is the principal at Asheville Pisgah Church School.
Carolina | May 2018