Janell Hullquist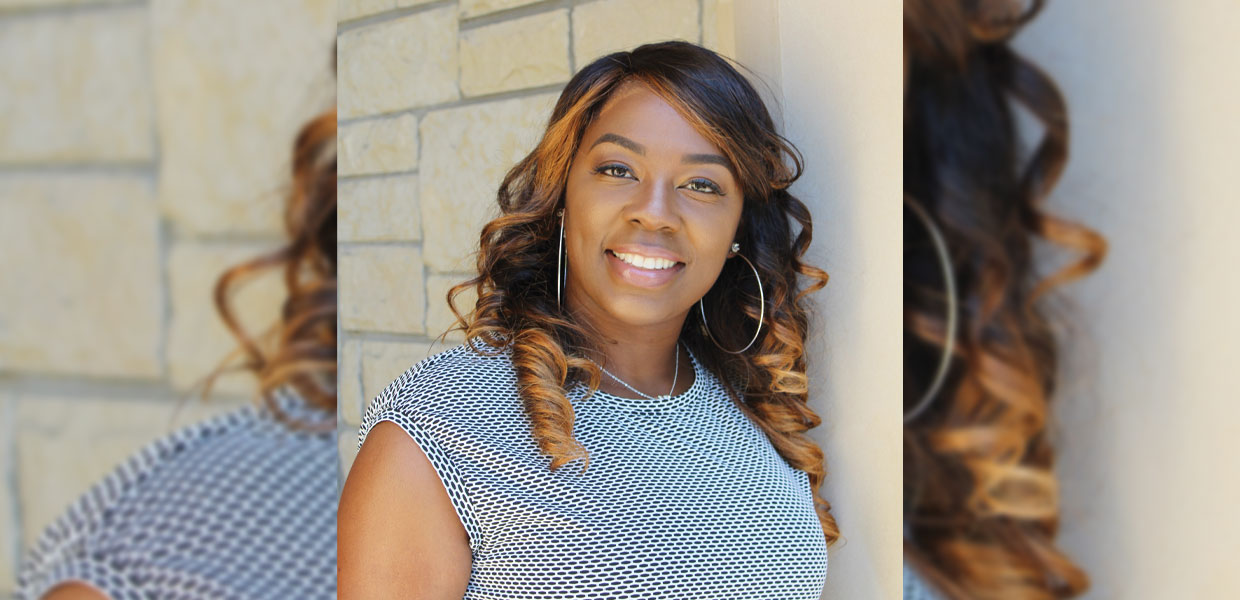 Southern alum Tracy Nalory was honored by the Tennessee Chapter of the National Association of Social Workers as Social Worker of the Year.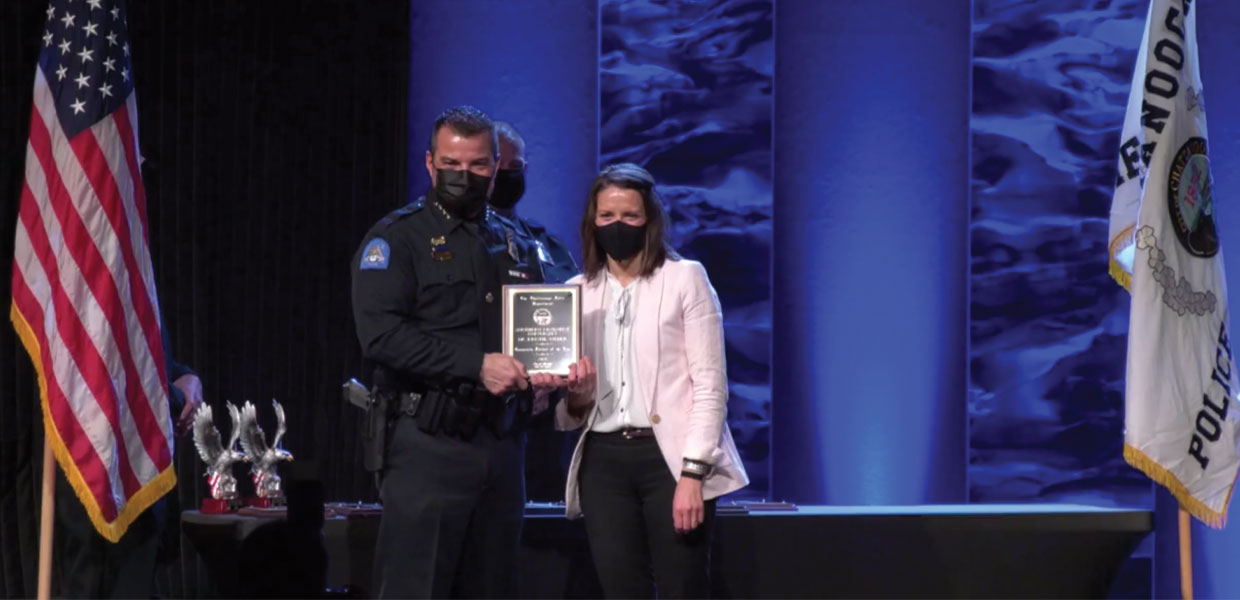 Police Chief David Roddy presents Professor Kristie Wilder with the Chattanooga Police Department's Community Partner of the Year award.
The U.S. Bureau of Labor Statistics describes social workers as "helping people solve and cope with problems in their everyday lives." At Southern Adventist University, the School of Social Work provides a Christ- centered foundation for this important work. Graduates and professors alike practice this approach to helping others, leaving a lasting impact that the local community recognizes and appreciates.
This spring, one of these graduates was honored by the Tennessee Chapter of the National Association of Social Workers as Social Worker of the Year. Tracy Nalory, M.S.W., worked in the child welfare field for more than 20 years, earning her master's degree at Southern in 2011. Now Nalory runs a private practice, where she works with individuals experiencing anxiety, depression, grief, trauma, and relationship challenges.
"I see this work as a calling, given to me through God's Word," she said. "Isaiah 61:1-3 says that 'the Lord has anointed me to proclaim Good News to the poor. He has sent me to bind up the brokenhearted.' That Scripture is what I live my life by and how I see the definition of social work. I believe the skill and the resource that I am for my community is all God-given."
Nalory first realized this calling as a high schooler, but attending Southern launched her current career path.
"I had no desire to do clinical work; I just wanted to do the administrative side," she explained, continuing, "but Southern required both, and once I got into the clinical part, I fell in love with it. If not for that, I don't know that I would have my own private practice or be doing anything I'm doing now."
Another Southern social worker to receive recent recognition is Kristie Wilder, J.D., professor, who graduated from Southern in 2003, and has taught in the department for 10 years. For the last five years, she and the School of Social Work have partnered with the Chattanooga Police Department (CPD) on a research project aimed at providing evidence-based victim services. This spring, the CPD honored Wilder with the Community Partner of the Year Award.
"We could never have anticipated the trajectory of growth that our department would experience as a result of her research, support, and mentorship over the years," said the CPD spokesperson during the award ceremony. "Because of Dr. Wilder's work, our department has now implemented revisions to our community immersion program … our department is all the better for having known her as a community partner and as a friend."
Wilder hopes that her efforts contribute to building trust between the community and law enforcement as well.
Janell Hullquist is the editorial manager at Southern Adventist University, where she earned a degree in mass communication in 2005.
Southern Adventist University | June 2021