by Adonna Adino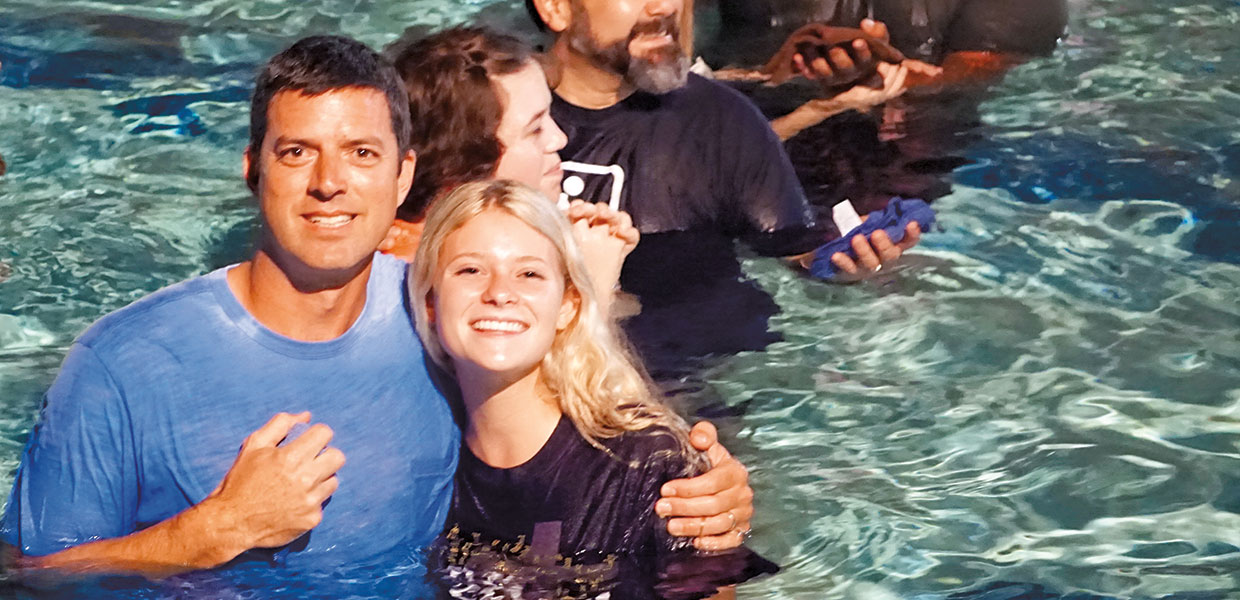 Mark Reams, Forest Lake Church's pastor for youth ministries in Apopka, Florida, baptized Summer Anderson, a senior at Forest Lake Academy.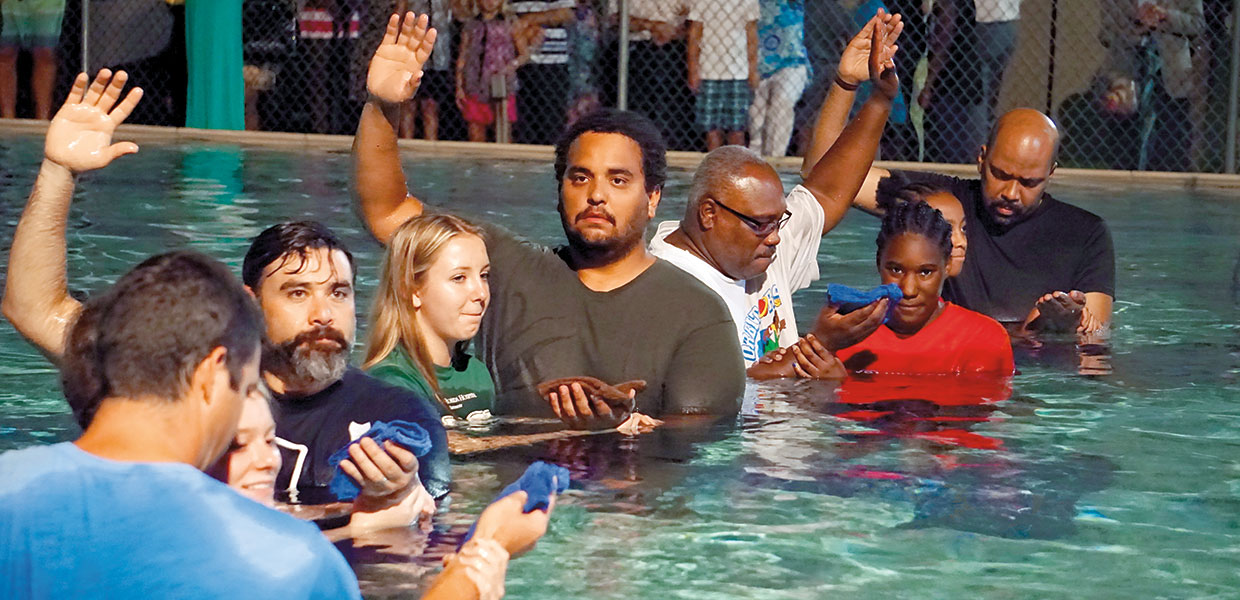 Six Forest Lake Academy students gave their hearts to the Lord on October 14, 2017, and were baptized in the campus swimming pool as friends and family shared in the special occasion.
I felt new; I felt forgiven from everything," recollects Nia Forde, after her baptism. "In that moment, nothing else mattered. All my sins left me, and I was a new person."
Forde, along with five other Forest Lake Academy (FLA) students in Apopka, Florida, stood ready on Sabbath, October 14, 2017, to make a public declaration they had committed their lives to Jesus, and were striving to become more like Him. Each student made a decision to be baptized and be rededicated to Jesus Christ following a Week of Spiritual Emphasis at the Academy.
Ready to show their love of Christ through baptism, one by one the six FLA students hopped into the campus swimming pool. Family and friends gathered around to support these young people in their decision.
Getting baptized is arguably one of the most important steps a young person can take in his or her personal walk with Christ — not necessarily getting dunked under the water, as anyone can do that. It is a time of publicly declaring that he or she is going to try to follow Jesus wholeheartedly, and resist the urges of sin.
"I just love it when the devil gets defeated," commented Sam Paschal, an FLA chaplain who was present at the baptism. "I get excited when I see a young person dedicate their life to Christ, because I get to personally witness God breaking the chains of the enemy."
Since August of 2015, more than 65 baptisms have taken place on the FLA campus. The school's mission is to encourage more young people to make the life-altering decision to follow Christ.

Adonna Adino is a freshman student at Forest Lake Academy in Apopka, Florida.
Florida | March 2018