by Amalia DeShay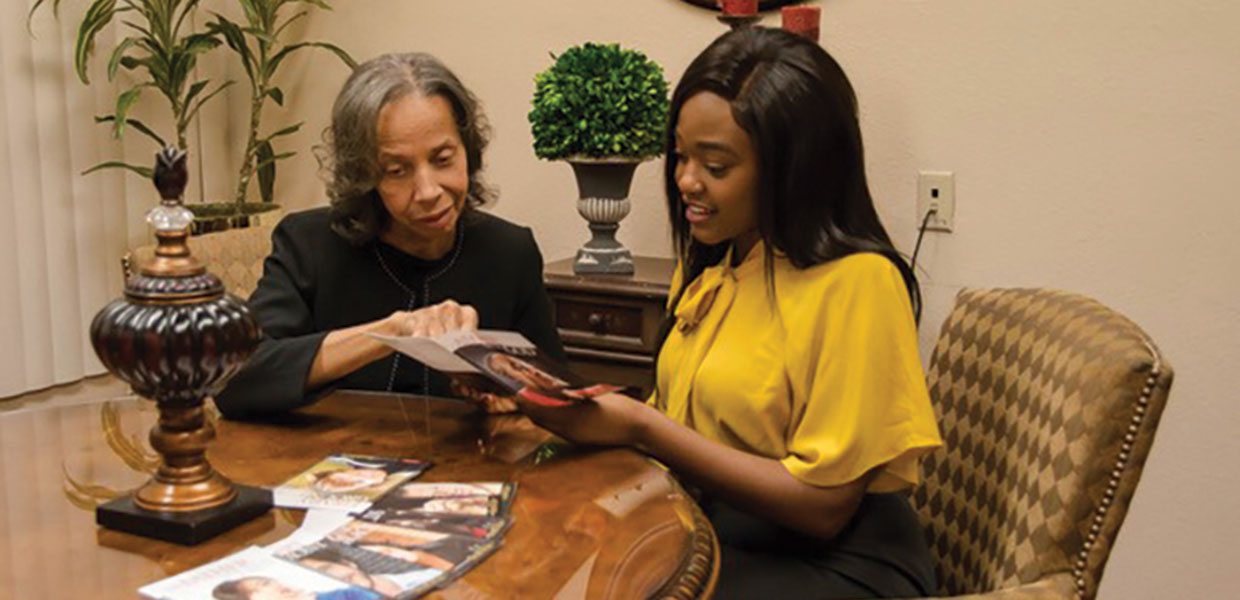 Breath of Life Ministries is dedicated to sharing the Gospel of Jesus Christ in the context of the Three Angels' Messages of Revelation 14 from a contemporary, urban perspective. And, though most of this is done through the production and distribution of Christ-centered television, radio, satellite, and online programs, more is done through the heart and hands of personal ministries than many may know.
Public evangelism has always been a vital part of Breath of Life's ministry, and as the most hands-on aspect of our outreach, remains the one most grounded in personal ministries.
Because we recognize that ministry does not end at the pulpit or on a television screen, Breath of Life is reaching out to those who need physical healing, spiritual healing, and hope. In partnership with our broadcast home church, the Oakwood University Church in Huntsville, Alabama, Breath of Life is feeding the homeless, distributing clothing, and visiting the incarcerated.
While Breath of Life continues to expand its global reach through social media, the Internet, smartphones, radio, and television, it's the personal, one-to-one work that brings the most satisfaction and direct results for the kingdom of God.

Church Planting

It takes many volunteers who are committed to personal ministries to plant a church, but this is exactly what has happened in three communities during the last five years. Volunteers — working long hours in Bible study and friendship evangelism, using Breath of Life Bible study guides, CDs, DVDs, and other resources — have raised up Breath of Life churches in Stamford, Connecticut; San Antonio, Texas; and Las Vegas, Nevada.
At our live evangelistic meetings, we often ask, "How did you hear about this event?" Many tell us it was a friend who invited them. That's personal ministries.

Water

One initiative that truly represented this was Breath of Life's trip to Flint, Michigan, to distribute more than 20,000 water bottles to residents who were plagued by Flint's water contamination crisis. But, why would individuals from an internationally-broadcast preaching and teaching program give away water? Personal ministries.
From its humble beginnings, Breath of Life has been called to go beyond the walls of the Church, and into the boundless community to minister as Jesus did: to care for people's needs, win their confidence, and then bid them to follow Him. What touched residents' hearts was that people they didn't even know came to their city to alleviate suffering. From these visits, I have no doubt that many new viewers in these areas will now receive the "Water of Life," and be drawn to Jesus Christ through Breath of Life broadcasts.
Breath of Life's partnership with church members in the Southern Union has been blessed by the hard work of a dozen or more regular volunteer Bible workers engaged in personal ministries.

Phenomenal Results

During the last 24 months, nearly 1,000 individuals have been baptized through Breath of Life efforts in various cities across the globe! Praise be to God!
Beginning nearly 45 years ago, with founders Walter Arties and the late C.D. Brooks, former speaker/director; next through the ministry of Walter L. Pearson Jr., former speaker/director; and then today with Carlton P. Byrd, D.Min., speaker/director, Breath of Life has placed the highest value on its partners' participation through personal ministries.
You, too, can join the Breath of Life personal ministries volunteer team. Use our resources in your community, or consider joining our team that goes ahead of the evangelism presentation team, and offers Bible studies in communities across the United States.
To support Breath of Life through your volunteer efforts, or to make a financial contribution to support evangelism, please call us at 256-929-6460, visit us at www.breathoflife.tv, or mail your gift to P.O. Box 5960, Huntsville, Alabama 35814. Every gift, large or small, provides millions of lost souls with the Gospel message of Jesus Christ, and prepares them for His Second Coming.

Amalia DeShay is the manager for the Breath of Life Ministries in Huntsville, Alabama.
Southern Union | April 2018