by Martin Butler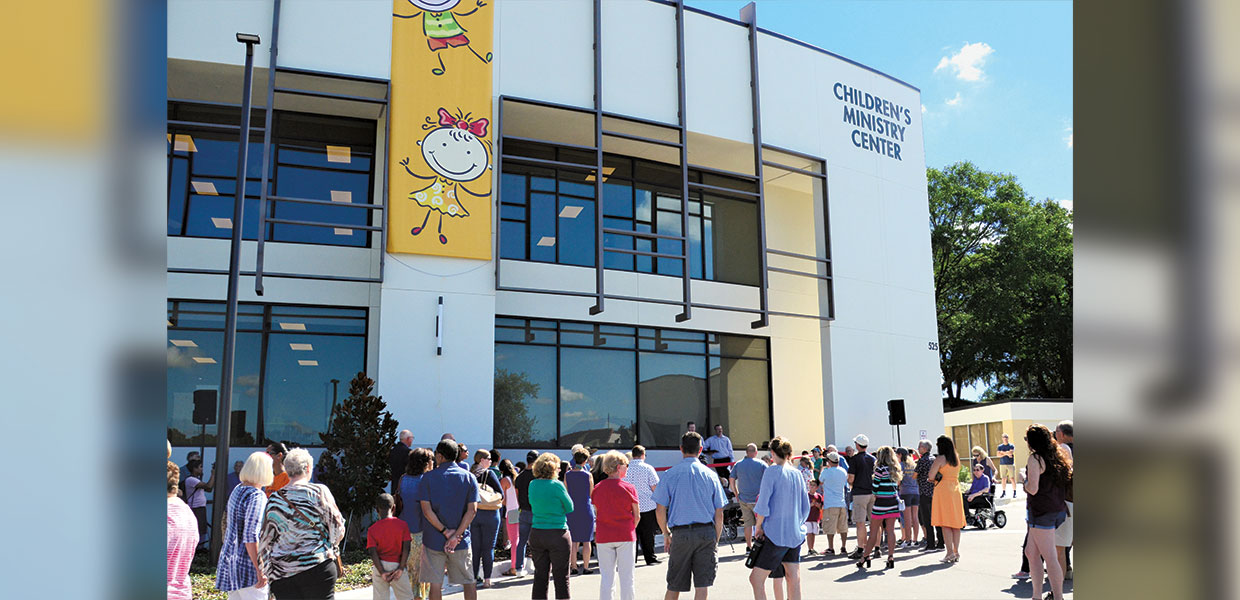 Grand opening of the Children's Ministry Center at Forest Lake Church in Apopka, Florida
James Seekford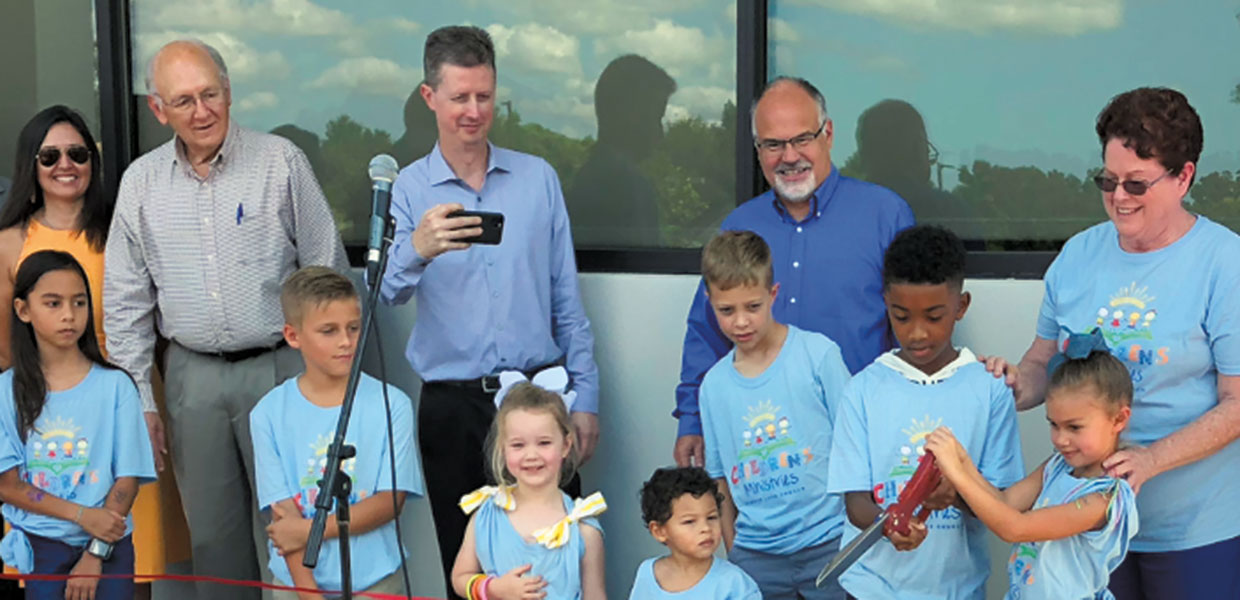 Victoria Fulbright and Christian Farrell cut the ceremonial ribbon at the Children's Ministry Center grand opening on Sunday, October 12, 2019.
Roland Thomson
Buildings do one thing: they facilitate ministry! They are not ministry in and of themselves," emphasized Bob Henderschedt, previous board chair of Forest Lake Church in Apopka, Florida, as he addressed those who gathered October 12, 2019, to celebrate the grand opening of the church's new Children's Ministry Center.
Henderschedt shared a commitment made by Sabbath School leadership "to move programming for a new generation to a new way of doing worship, study, and learning." Allan Machado, Florida Conference president, included the audience in his declaration: "We dedicate people and resources to educate our children to make an impact, and that is what you are doing today."
Presently, more than 400 children attend the programming provided for them each week, but this is a long-term story as well. "Some of the kids right now in these different classrooms might end up being the future leaders of this community," said Geoff Patterson, senior pastor of Forest Lake Church. "The perfect example is Pastor Juan [Martinez], who was once a child in this church. Pastor Barbara [McCoy] baptized him. He served in Pastor Mark's [Reams] youth ministry, and, now, he's the young adult pastor in this church."
Ever since the idea of a building for the children was first introduced, much time has passed. Many people have led out in the fundraising, the planning, and the visioning. These individuals were recognized and/or remembered for what they accomplished. Designers and contractors were also given words of appreciation.
The building's reception lobby is secured with electronic check-in for the children, and check-in is required for all volunteers. The 10 state-of-the-art classrooms have screens and electronic equipment available.
"God has given us an amazing foundation for our children and families to build upon," said McCoy, who has worked with children's ministry/family life for more than 30 years at Forest Lake Church. "Forest Lake Church members have actually built a sacred place and a Kingdom Kid's Center for children to know Who Jesus Christ is."
Florida | January 2020