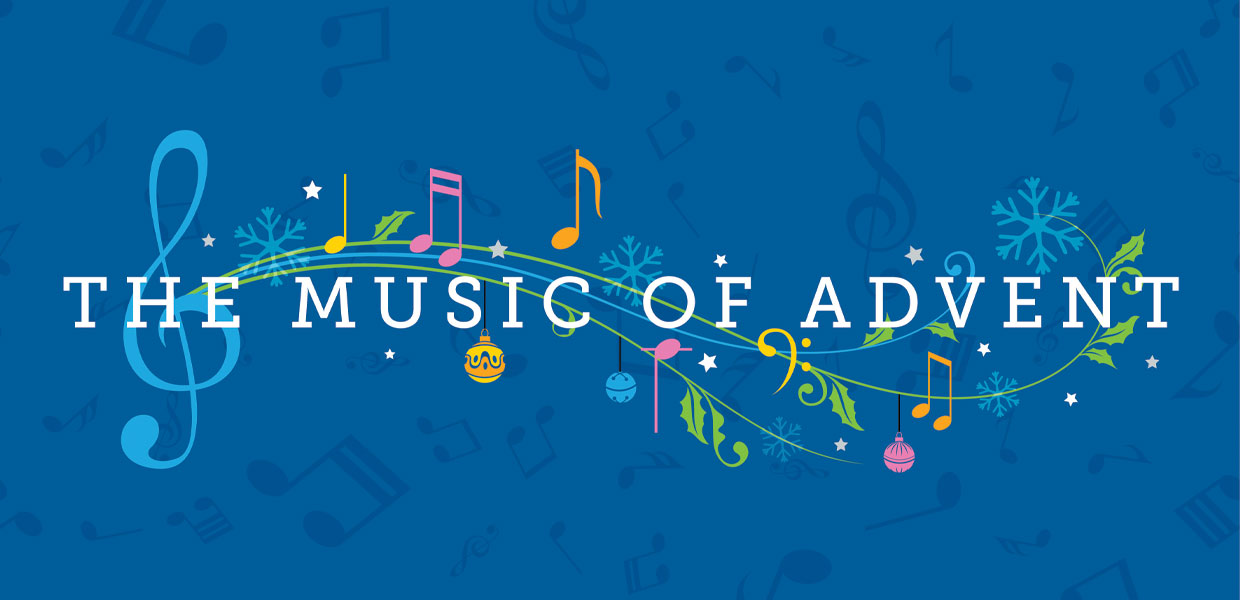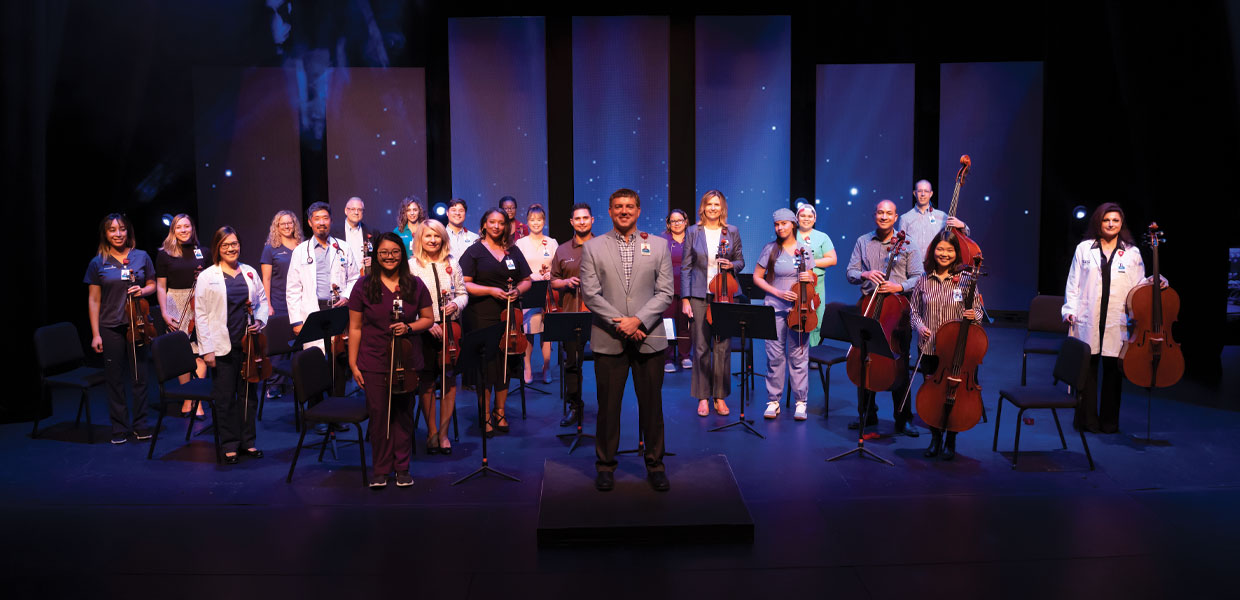 Every Advent season Christians look back in celebration and gratitude to Christ's first coming while eagerly looking forward to His soon return. The season is usually filled with gifts and decorations, quality family time, and, of course, the melodies of beloved Christmas carols and songs.
While these musical traditions may seem like simple annual occurrences, there is more that music does to the body, mind, and spirit than meets the eye. Particularly for an occasion like Advent, music serves as the bedrock on which the joy and good tidings of the season thrive.
For team members at AdventHealth, Advent represents more than just an event. It calls out the essence and foundational meaning of the AdventHealth brand. Advent signals the arrival of something or someone of great significance, and so, drawing from this foundational meaning, the AdventHealth brand represents the arrival or beginning of health and expresses a strong and clear connection to the healing that God has promised.
The AdventHealth story is one of hope. It tells how God created us, how Christ's ministry on Earth restored us from our brokenness, and how the promised return of Jesus Christ signals ultimate restoration. This hope of eternal promise is infused in the way AdventHealth team members provide care to their communities.
Every year to mark the Advent season, AdventHealth observes a month-long event that features inspirational video messages from Terry Shaw, president/CEO. This year, over the course of the four-week period spanning from November 29 to December 20, AdventHealth team members and other stakeholders and friends will also be treated to soulful musical pieces centered on the themes of hope, peace, joy, and love performed by members of the AdventHealth Orchestra and other musicians.
The AdventHealth Orchestra is composed of musically talented team members and physicians who are deeply committed to bringing healing and wholeness through music. The first of its kind at AdventHealth, the musical group's performance will be the second after its first appearance at the 2021 AdventHealth Conference on Mission, where a tribute was made to those who lost their lives to COVID-19.
Commenting on his expectations for the Advent series, Richard Hickam, director of music and the arts for AdventHealth, said, "Music seems to be more prominent in this season for many people. Due to the pandemic, many people have not had the opportunity to experience live Christmas music for two years. I believe this season will add an extra measure of joy."
Rob Roy is an orchestra musician and also senior vice president and chief investment officer for AdventHealth. He shared a deeper meaning of music that personally resonates with him. He said, "Music is a universal audible language through which much can be communicated directly, and much can be interpreted by the listener. I chose to be part of the orchestra because it allows me to both appreciate the group working together and to express my feelings. Through the various performances, I hope that we can add another dimension of healing after a challenging two years."
Time-old favorites that will be featured in this year's Advent series include "O Come, O Come Emmanuel" and "Joy to the World," among others. To sign up to receive the message series and links to the musical performances, visit AdventHealth.com/AdventSeries.

Ama Akoto-Boateng is a corporate communications intern at AdventHealth.
AdventHealth | December 2021