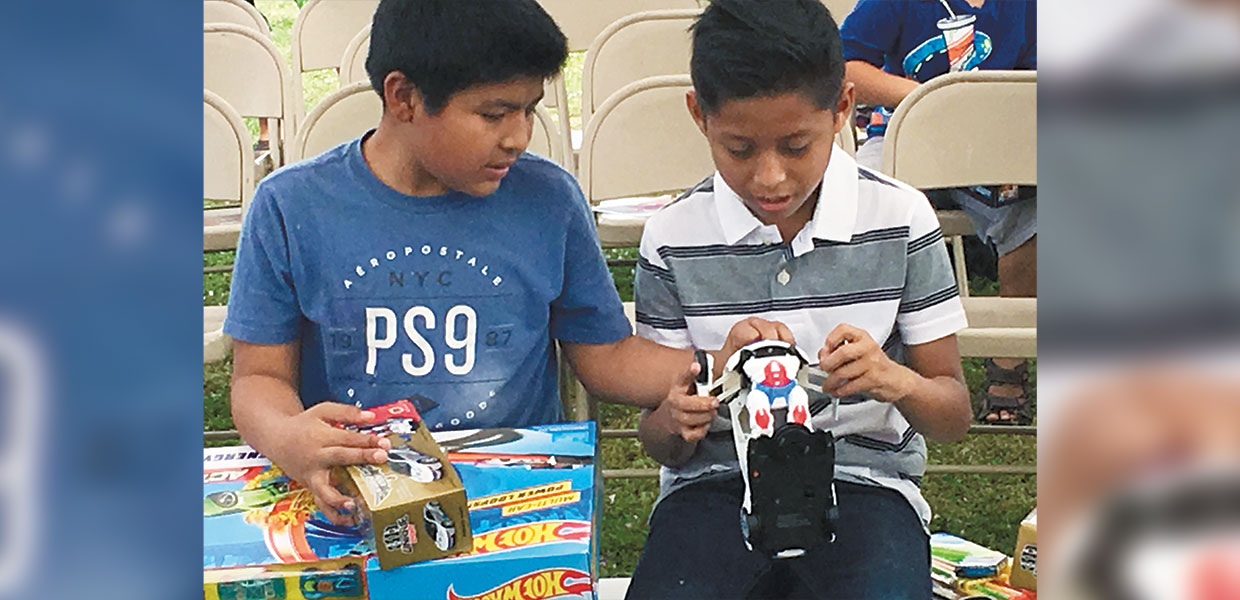 Figuring how a new toy works is fun, but sharing it with a friend is even better!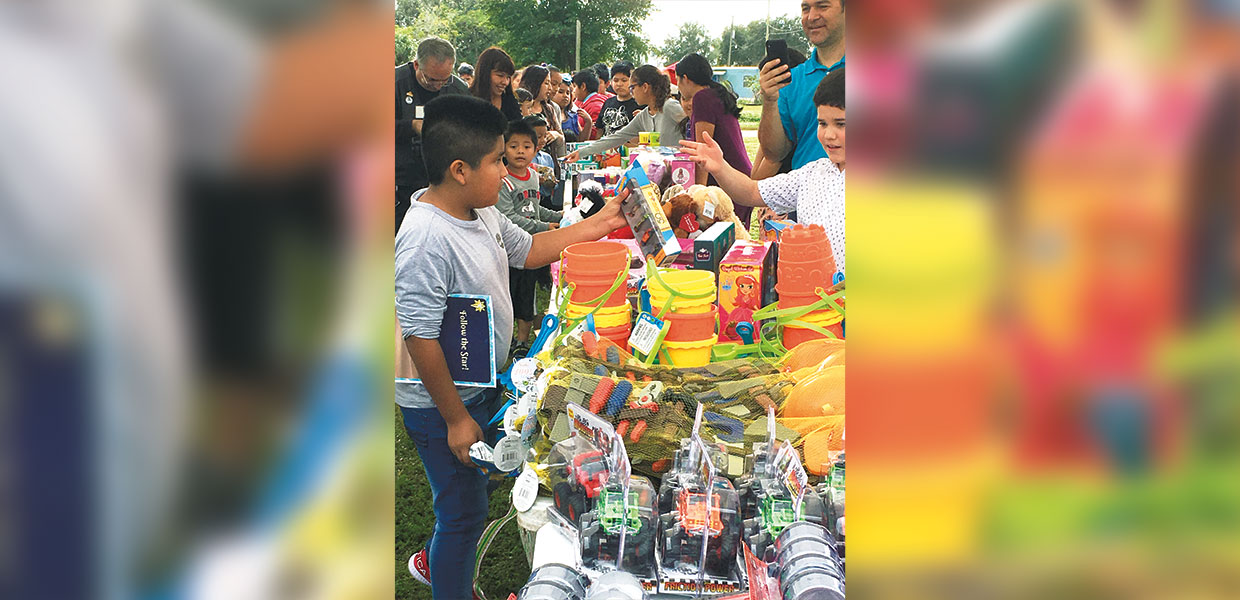 So many toys to choose from as each child is allowed to pick two at the Clewiston, Florida, Toy Rally.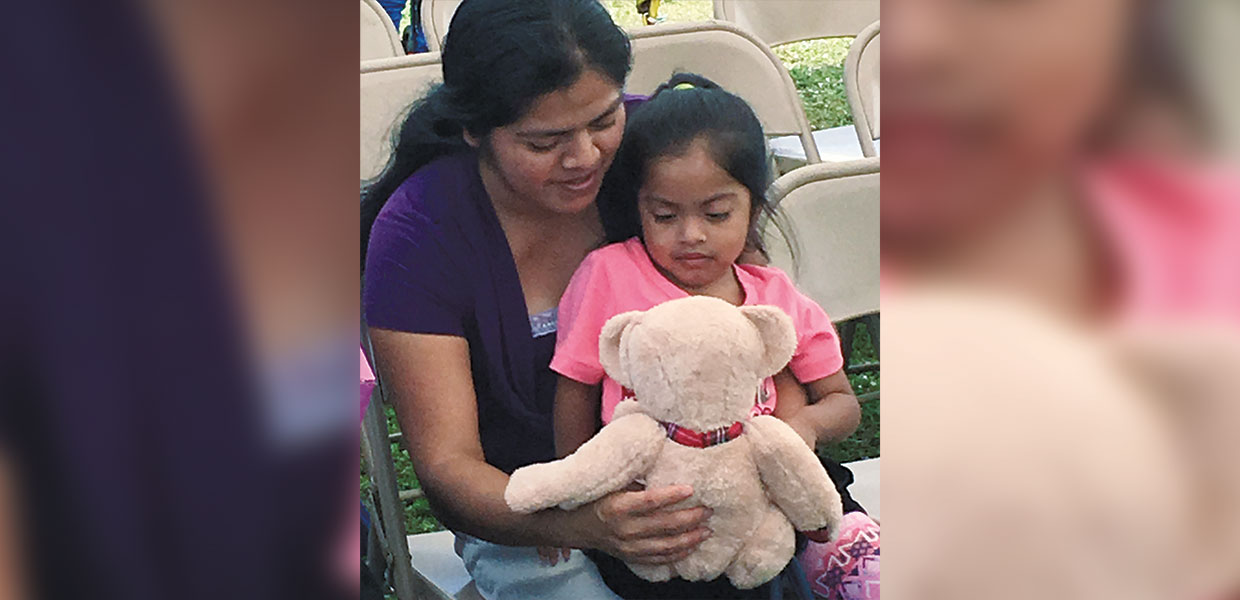 A mother shares in the joy of a new toy with her child.
by Juan Rodriguez
Florida | March 2020
On a balmy 79-degree December afternoon, children and parents from the Clewiston, Florida, Spanish Company neighborhood began strolling onto the church grounds. More than 75 children took advantage of the opportunity to join in a toy giveaway and select two toys of their choosing.
Florida Conference youth and young adult ministries hosted the toy rally for underprivileged children living next to Lake Okeechobee in Clewiston. Each child (ages 1-12) was able to pick two toys from the large amount of collected toys. Toy donations came from Miami, Florida; a toy drive held at the Florida Conference Office; and from Florida Adventist Motorcycle Ministry Team.
Before the toy rally, Freddy Rodriguez, associate director, and Juan Rodriguez, director of Florida Conference youth and young adult ministries, led out in worship services for those people already on the grounds. A few people took advantage of the invitation and stepped into an Adventist Church for the first time.
This rally was part of an annual toy rally that in 2018 was held in Immokalee, Florida. "Last year, we gave gifts to over 300 kids in Immokalee," said Juan Rodriguez. "Next year, plans are being made to hold a big rally in central Florida."