by Alva james-johnson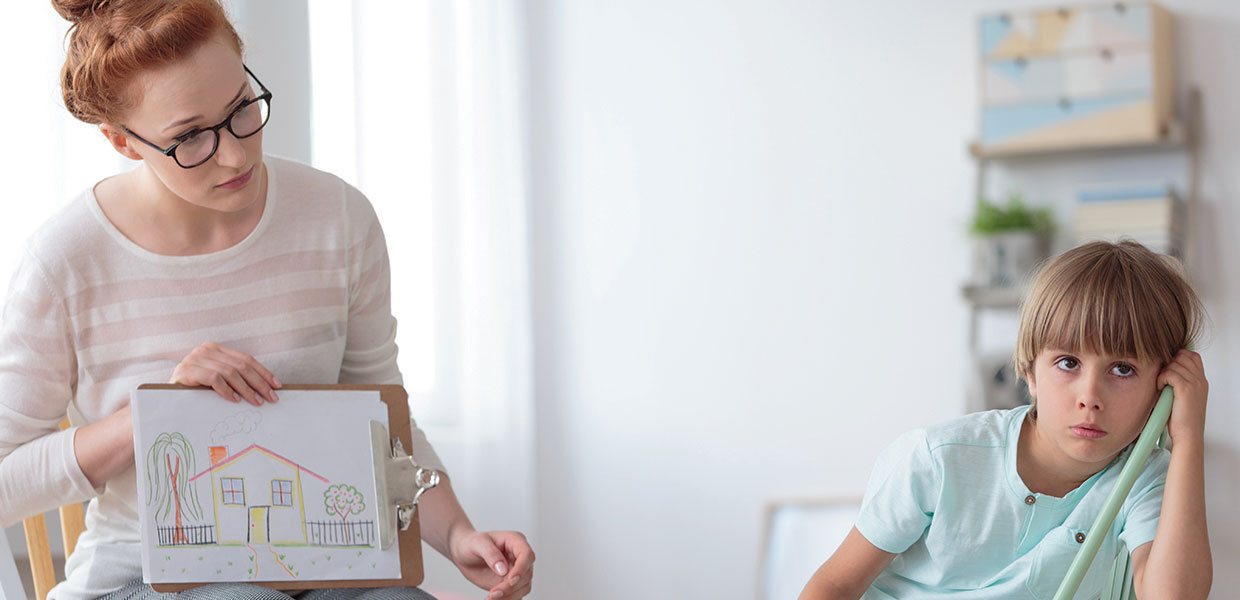 Charline Etienne's daughter was a kindergartner at a Miami learning center when she began having problems in school. She started by hitting other children and disrupting the classroom, prompting administrators to threaten expulsion.
Fearing her child would be marginalized, Etienne turned to a pediatrician who tested the girl and diagnosed her with attention-deficit hyperactivity disorder (ADHD). From there, Etienne embarked on a long, tiresome journey to find the resources her daughter needed to thrive academically.
After several years in the public school system, Etienne finally enrolled her daughter at Miami Union Academy, a Seventh-day Adventist institution where the girl recently completed fifth grade as an Honor Roll student and a member of the National Honor Society.
"When she first started at Miami Union Academy, she was on the Individualized Education Program (IEP), which required special accommodations," said Etienne, a non-Adventist parent. "The teacher had to put her in front of the class next to her so she could grasp the information. But starting with the second semester, she was on her own – being very independent, getting good grades, passing all her tests. It was just giving her the push that she needed that made her excel, even without medication."
Barbara Davis is superintendent of education for the Southeastern Conference, which includes Miami Union Academy and 14 other schools. She said Adventist schools are seeing more and more children with special needs due to school choice programs in states such as Florida, which provide students with scholarships to attend private institutions in pursuit of a quality education.
"What's happening is you're getting children from all walks of life, all different socioeconomic and ethnic backgrounds," Davis said. "A lot of parents are going away from public education and they want their children in a safe learning environment."
In addition to serving children with various physical, mental, and learning disabilities, the trend also requires schools to accommodate gifted students on the other end of the academic spectrum, Davis said. All are considered "exceptional students" because of their differentiation from the norm.
"Exceptional children are those who have difficulties in learning, as well as those whose performance is so superior that the curriculum and instruction must be modified to help them in fulfilling their potential," she said, paraphrasing a report. "The terminology 'exceptional students' refers to children with challenges ranging from very smart and overachieving to very low cognitive skills, which is sometimes detrimental to their learning.
"Their challenges are inclusive but not limited to learning and/or behavior problems, children with physical disabilities or sensory impairments, and children who are intellectually gifted or have a special talent," Davis continued. "Some exceptional children share certain physical characteristics and/or patterns of learning and behavior."
Characteristics of exceptionality fall into the following categories:
Mental retardation (developmental disabilities)
Learning disabilities
Emotional and behavioral disorder
Autism
Communication (speech and language) disorders
Hearing impairments
Visual impairments
Physical and health impairments
Traumatic brain injury
Multiple disabilities
Giftedness and special talents
"Early detection and intervention is the key to success for exceptional children," Davis explained. "Generally they are more like their peers; however, they share some unique qualities and must be serviced accordingly. Educators should endeavor to go above and beyond to facilitate learning for every student, regardless of their circumstance. When an exceptional student enters the classroom, he/she must be given an optimum learning experience in an environment that is safe, nurturing, and conducive to learning."
To address those needs, Davis said she is intentional about requiring that principals and teachers in the Southeastern Conference receive the necessary training for exceptional student education (ESE) and English for speakers of other languages (ESOL) instruction.
"Some children we can help, and some I caution our principals," she said. "If they can't help them then don't admit them, because it's a disservice to the students. And so, in order to accommodate them and service them correctly, we have to be better trained."
So, what can parents do if they suspect their child is an exceptional student?
First of all, the child should be tested to see if he or she has a special need, Davis said. Testing can be done within the public school system or by a private physician. Once the student's needs are determined, parents should meet with the school principal, as well as the child's teacher, to assess the learning environment.
"A lot of times children have so much that they're dealing with," Davis said. "Sometimes they're in a hostile environment where all their mommy and daddy do is fight. Sometimes they're home by themselves, sometimes their only influence is television."
For children with autism, their actions might be misunderstood.
"A child with their hands to their ears, when you're talking to them, doesn't necessarily mean, 'I don't want to hear you,'" Davis said. "It might mean, 'Any sound that I'm hearing is bothering me so much.'"
"A bright light in a classroom could make or break a child with autism. So, we have to know the student. We have to know the warning signs," she continued. "Some children, depending on what happens at home, sometimes they can't sit still in their seats. Sometimes diet has something to do with it. Sometimes we make a lot of assumptions based on a child's behavior, but we just need to find out what's really going on with the child."
Davis said she had one student who was very disruptive. When an optometrist visited the school, he discovered that the boy had a sight problem. The school sent a letter home, and the boy's mother had his eyes checked. He returned to school a different child.
Etienne said it is important for parents to be vigilant and advocates for their children. When she saw her daughter struggling in school, she did everything in her power to help her excel.
"She was on medication for about a year or two, and I didn't really see an improvement in math and reading," she said. "So, I decided to take her off the medication and really had them focus on the IEP, where they were giving her extra time to complete her tests and assignments in class, and not giving her so many problems at the same time, so she wouldn't feel overwhelmed."
When public school teachers stopped accommodating those needs, Etienne searched for a better environment. She also switched her daughter to a healthier diet and insisted on proper rest. She rewarded her when she reached a milestone and encouraged her love for volunteer work at local animal shelters.
"A lot of times parents want to be in denial," she said. "But, if you see signs of issues with your kids — not sitting still, or they're zoning out — you need to take initiative and begin to work on the issue.
"With my daughter, I did what was needed to ensure that she progressed academically," she said. "The more I told her she could do it, the more she took it to the next level and challenged herself."

Alva James-Johnson is a former newspaper reporter, and is currently an assistant professor in the School of Journalism and Communication at Southern Adventist University.
Southern Union | July 2018