by Emma Winegardner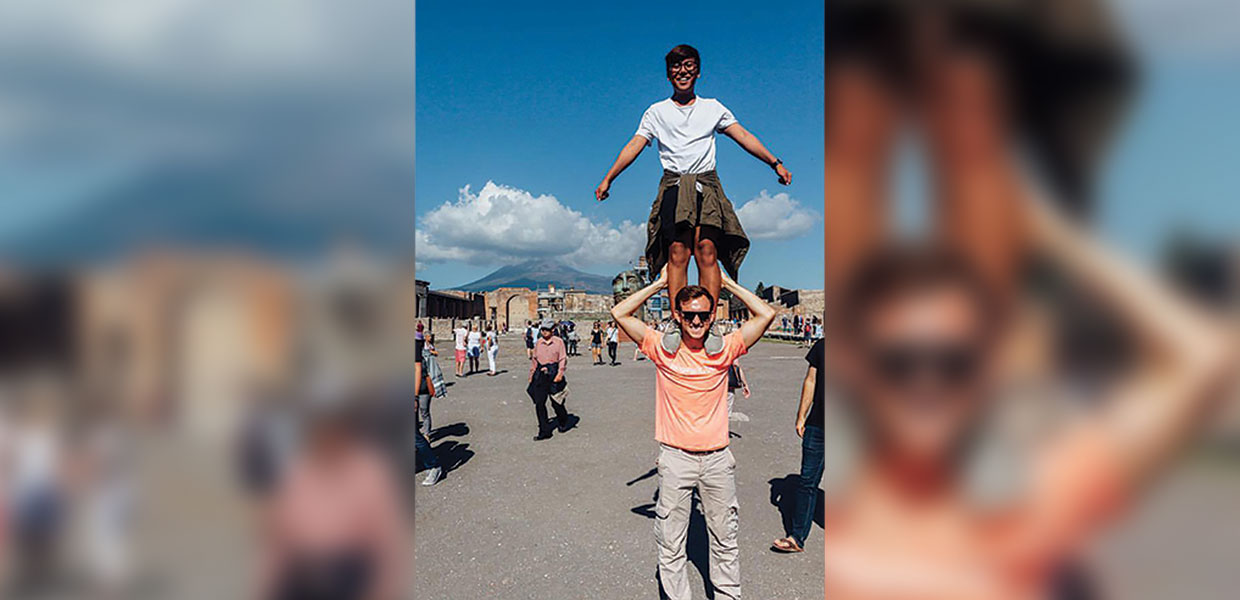 Southern Scholars made it possible for Michael Ciurea (bottom) and Aaron Negrillo to expand their learning and perspectives through international research.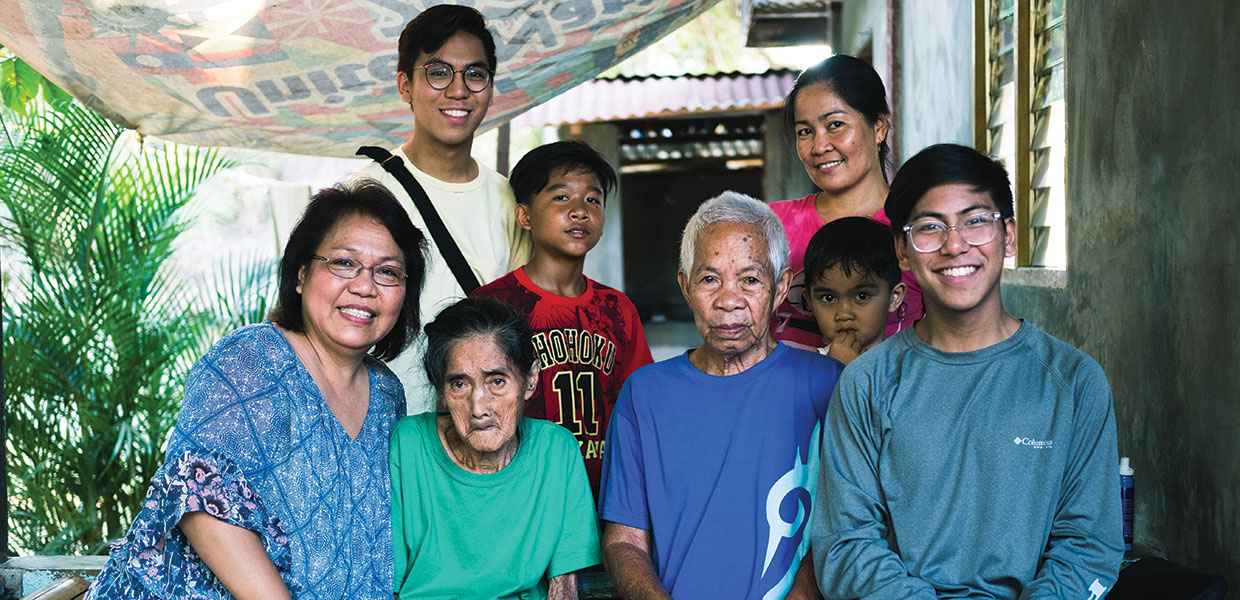 For his senior project, Aaron Negrillo (right) focused on food and family, and connected with extended relatives in the Philippines.
When Michael Ciurea reached his final year at Southern Adventist University, he faced a challenge: his senior research project. Each member of Southern Scholars, the University's honors program, must complete a research project that engages with subjects outside his or her major. Ciurea, who had been in the program since his freshman year, wanted to think beyond these requirements.
"I was inspired by the interdisciplinary focus of Scholars, as well as by my year in Italy with Adventist Colleges Abroad," he said. "When I was traveling in Europe, everyone was worried about the refugee crisis; I wanted to look at that for my project."
Although Ciurea was a finance major, he wanted to expand the scope of his research to incorporate sociological aspects of the topic. He planned to consider the differences between attitudes toward refugees and statistics about the crisis. There was only one problem: the project required a trip to Italy. Ciurea wrote up a proposal for the project, including the necessary flights to and from Italy, and presented it to the Scholars director at the time, Mark Peach, PhD, professor of history and political studies.
"He liked it and presented it to the Scholars board," said Ciurea. "They approved it a month before I was going to fly out."
Ciurea traveled to Italy and interviewed citizens of two cities to provide the basis of his research. After arriving back in the United States, he turned the results into his senior project, becoming the first Southern Scholars international senior project to be awarded funding. Ciurea appreciates the way Scholars has allowed him to think and plan outside the box.
"Sometimes you get really into the course schedule for your major and dig down into those classes," he said. "That's not a bad thing, but Scholars really opens up the possibilities."
Ciurea graduated in December 2018 with a bachelor's degree in finance, and is now a resident with AdventHealth in Florida.
Building Connections
Aaron Negrillo studied abroad in Italy the same year as his friend and fellow Southern Scholar, Michael Ciurea. Like Ciurea, Negrillo had been in Scholars since his freshman year, and he spent his time at Southern and overseas exploring the spirit of honors education. With the possibilities open to travel for a Scholars senior project, he wanted to conduct his research in the Philippines.
"College is a place where you try to explore your identity," Negrillo said. "I felt very disconnected from my identity as a Filipino American and as a Filipino in general. I wanted to be intentional about learning more about where my parents had come from and their legacy."
The Scholars program partially funded Negrillo's trip to the Philippines, where his project focused on food and family. Through his research, he gained a deeper sense of empathy for his parents' experiences by discovering their cultural milieu and family systems.
"Overall, food can be understood as a tangible expression of love," he said, "creating something for someone else, and giving him or her the energy needed to survive."
Negrillo graduated with a bachelor's degree in computer information systems this past May, and is a data science and enterprise analytics resident at Loma Linda University Health in California, but his project demonstrates attention to a broader perspective.
"I don't think it's about who is the smartest," he said, citing a common misperception about Southern Scholars. "We all have our own subject areas that we excel in. I think the beauty of the honors program is the desire to make a meaningful connection between disparate subjects, whether that's academic connections or even personal connections, because I don't think anything (or anyone) can survive on its own."

Emma Winegardner is a recent English graduate of Southern Adventist University.
Southern Adventist University | September 2019