by r. steven norman iii
Pathfinders who share their story during the Camporee can earn a Southern Tidings trading pin.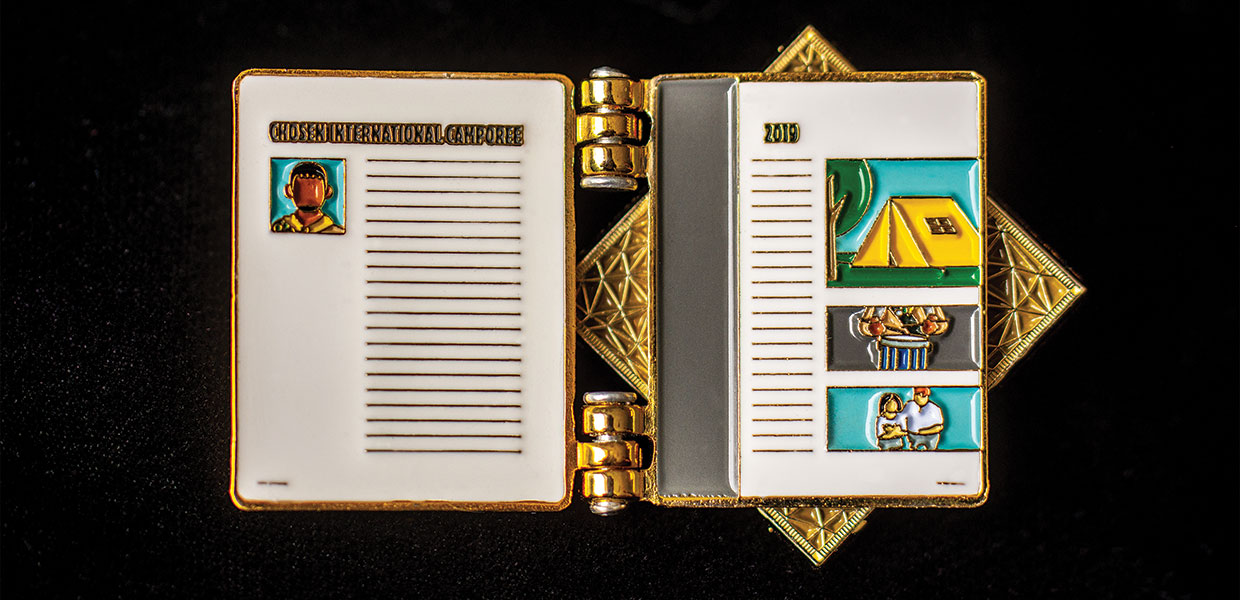 We are just weeks from the International Pathfinder Camporee! Nearly 10,000 Pathfinders and volunteers from the Southern Union are checking tents and buying last-minute supplies. Drill teams are practicing their drill routines, cooks are reviewing their recipes, and parents are driving their Pathfinders to club meetings. Almost everyone is focused on getting to Oshkosh. It is Oshkosh or bust!
It is exciting to see what Pathfinders are experiencing as they prepare for the Camporee. Julianna Lawson, director of the Pathfinder Decatur Defenders Club in Decatur, Alabama, says, "A chance encounter led to an awesome opportunity to raise funds for the Chosen Camporee." This encounter enabled the club to turn trash into money! Read their story and see pictures on Facebook, Instagram @SouthernTidings and on Twitter @SUCTidings. Or, visit www.southerntidings.com/camporee where you will see a section dedicated to Camporee news.
Pathfinders going to Oshkosh and family and supporters who will be at home, will have a unique opportunity to follow the action on four platforms — Facebook, Instagram, Twitter, and a special Pathfinder SouthernTidings.com.

Share Your Oshkosh Preparation Pictures

Most Pathfinders are proud of their club! Why not showcase your club and what you are doing while preparing for the camporee? Post your pictures or stories and use the hashtag #myChosenStory.

Limited Edition Southern Tidings Trading Pin

We are happy to announce the first ever Southern Tidings Pathfinder trading pin. This limited-edition pin features Pathfinders on the front, and opens to reveal two inside pages complete with pictures. Pathfinders will want to be sure to add this coveted, first ever Southern Tidings trading pin to their collection. To qualify for this pin, Pathfinders must take a short class in photography and writing, and then submit their pictures and story for publication on Facebook, Instagram, or SouthernTidings.com.

Follow Your Club on Facebook and Instagram

You can follow your Pathfinders as well as the sights and sounds by joining Instagram, Facebook, and Twitter and clicking follow or like. You will also want to bookmark SouthernTiding.com

R. Steven Norman III is the Southern Union communication director and Southern Tidings editor.
Southern Union | July 2019