roger r. wade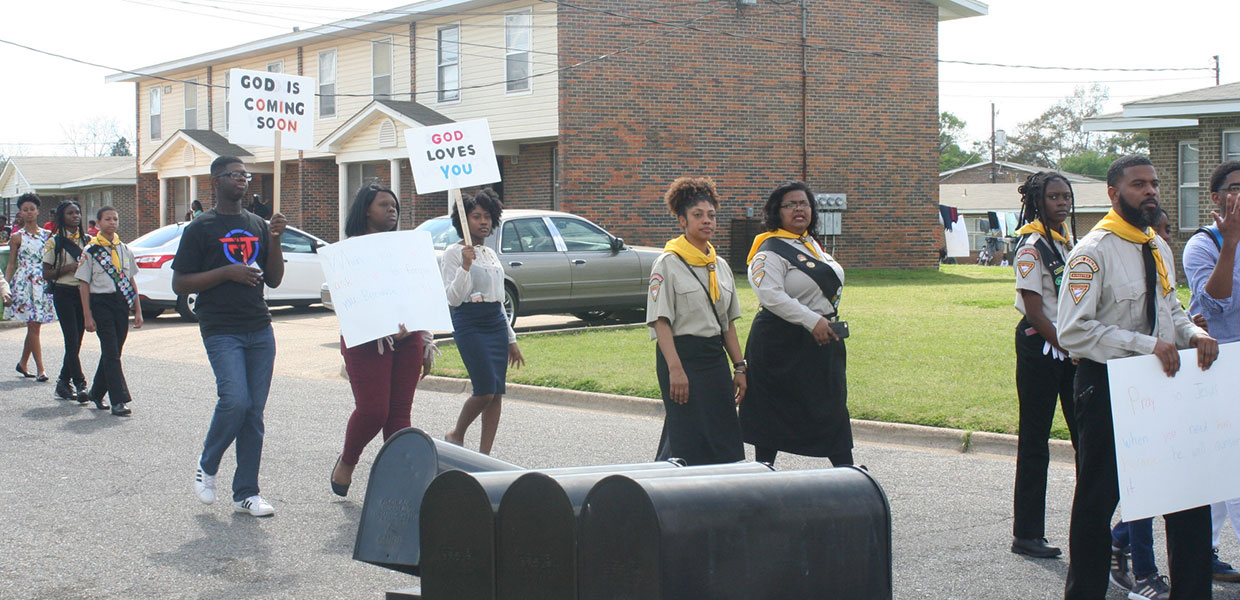 The Adventurers and Pathfinders led the students on a parade through Montgomery's Gibbs Village.
Katherine Goodridge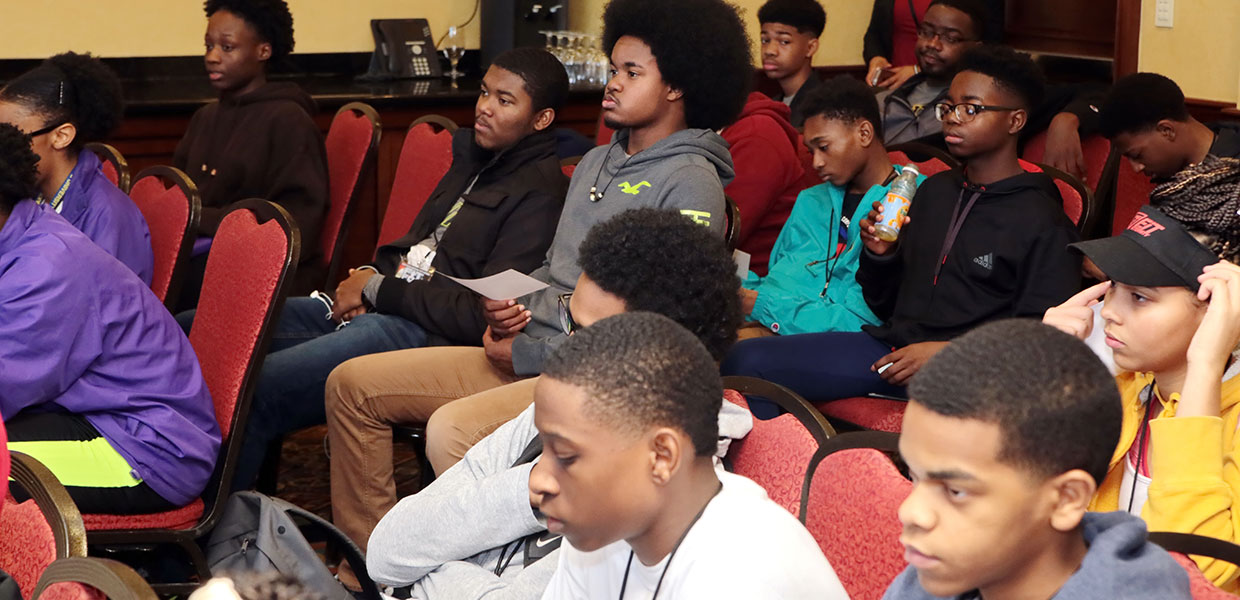 Students attend a seminar.
Earl Jones
The theme song, "Your Great Name," rang out each night as the 2018 South Central Conference Youth Congress began March 15-18, 2018. Attendees headed to Montgomery, Alabama, for this year's Congress, where 364 delegates met at the Montgomery Renaissance Hotel & Spa Convention Center for three days of worship, training, and fellowship. Delegates came from Kentucky, Tennessee, Alabama, Mississippi, and northwest Florida to celebrate under the theme "Fit for Eternity." By Sabbath, an additional 2,500 individuals joined the delegates at the Congress.
This year's speakers, pastors MyRon Edmonds, Eric Peters, Debleaire Snell, and John Coaxum, shared dynamic messages that challenged the students to prepare for God's return NOW. Each general session included music and presentations that prepared the listeners to respond to the preached word.
A highlight of the Congress was the Fitness Fair held on Friday afternoon. Attendees learned their "numbers" for weight, height, and blood pressure, and the importance of the eight laws of health: sunshine, water, rest, nutrition, exercise, temperance, air, and trust in God. In the Adventist Ninja Challenge, attendees competed for points on a timed obstacle course. Even the younger attendees had bouncers and skilled challenges to enjoy. The Fair included a special feature, an opportunity to win $500 if someone could beat the youth director's time for a number of fitness exercises. Lorenzo Shepherd, South Central youth director, put up some decent times. However, a number of delegates gave him a run for his money.
On Sabbath afternoon, the Adventures and Pathfinders led the students on a parade through Montgomery's Gibbs Village, where drums and vocal cadences could be heard to help keep time for the marchers. The parade and rally at the end gave the students the opportunity to share their views, and say with one voice, "No to Gun Violence in our Schools and Neighborhoods!" South Central youth ministries stood with the delegates and residents of Gibbs Village, and declared that the violence has to stop. The crowd also heard from local politicians and community leaders as they commended and applauded the students for their courage and witness.
The Congress was not devoid of musical talent. Each general session had opportunities to sing and minister on the main stage. The musical highlights this year were the celebrity concert on opening night, and the Vespers concert on Sabbath evening. The Walls Group headlined the celebrity concert, along with Dale Brown and Truth. The Congress ended as powerful as it started, with South Central's own youth choir, Jesus Crave. Youth from around the Conference came together to sing under the banner of Jesus Crave. They presented a journey through the decades.
Many youth enjoyed the health and temperance presentations, Bible Bowl games, and seminars that challenged them to take care of their bodies and minds, learn skills that can help with resources for school and life, and embrace strategies to help prevent suicides and destructive behaviors. This year a seminar to help parents was presented by Joseph McCoy, former youth director and president of South Central. Attendees to this seminar learned approaches to raising Adventist youth today.
New friendships were formed. New decisions were reached. New experiences were shared. Many attendees said that they enjoyed the Congress and are looking forward to next year's gathering.

Roger R. Wade is South Central Conference communication director.
South Central | May 2018