curtis eakins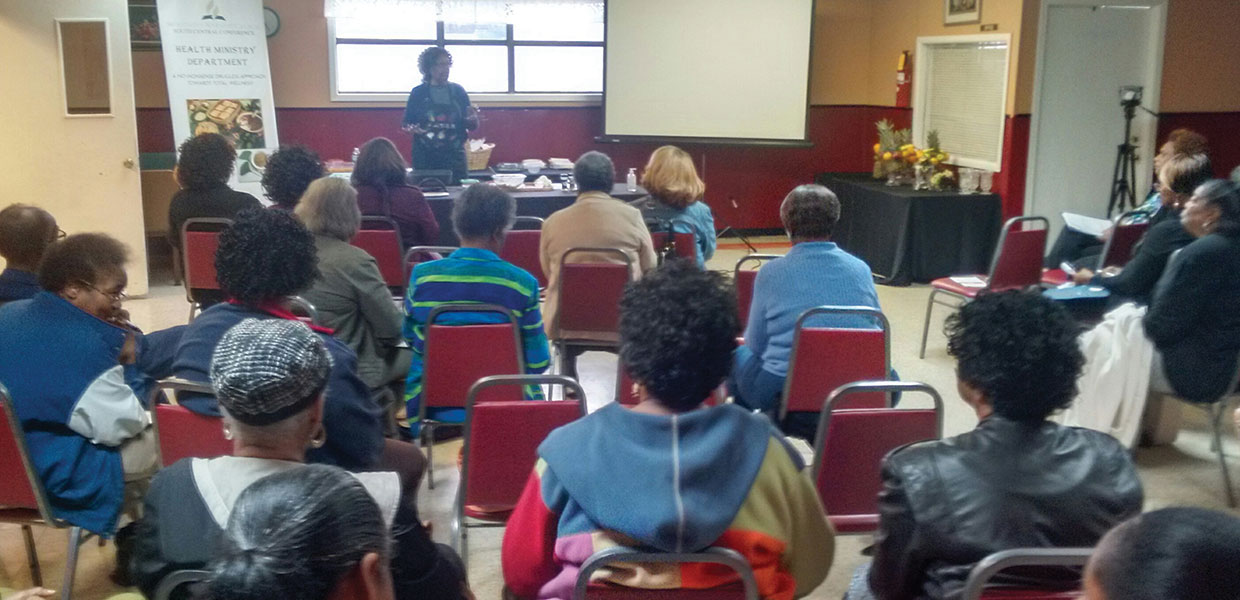 Paula Eakins' "Cooking on a Budget" cooking class culminated the Conference held at Ephesus Church in Greenville, Mississippi.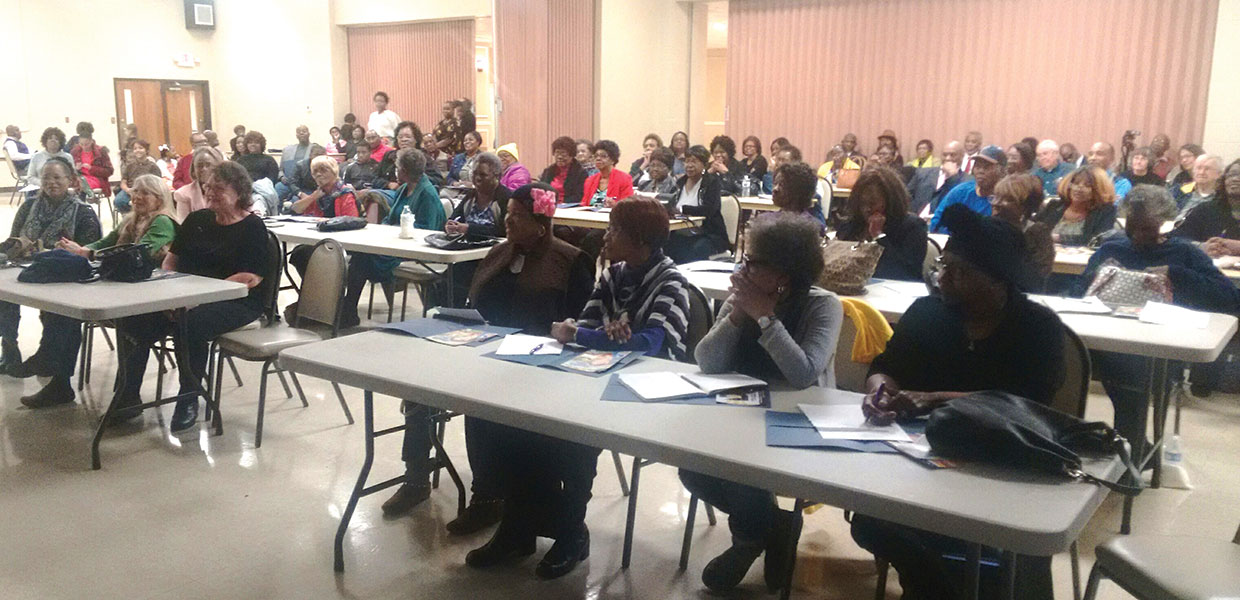 Individuals from seven towns and cities throughout west and central Mississippi attended the Health & Healing Conference.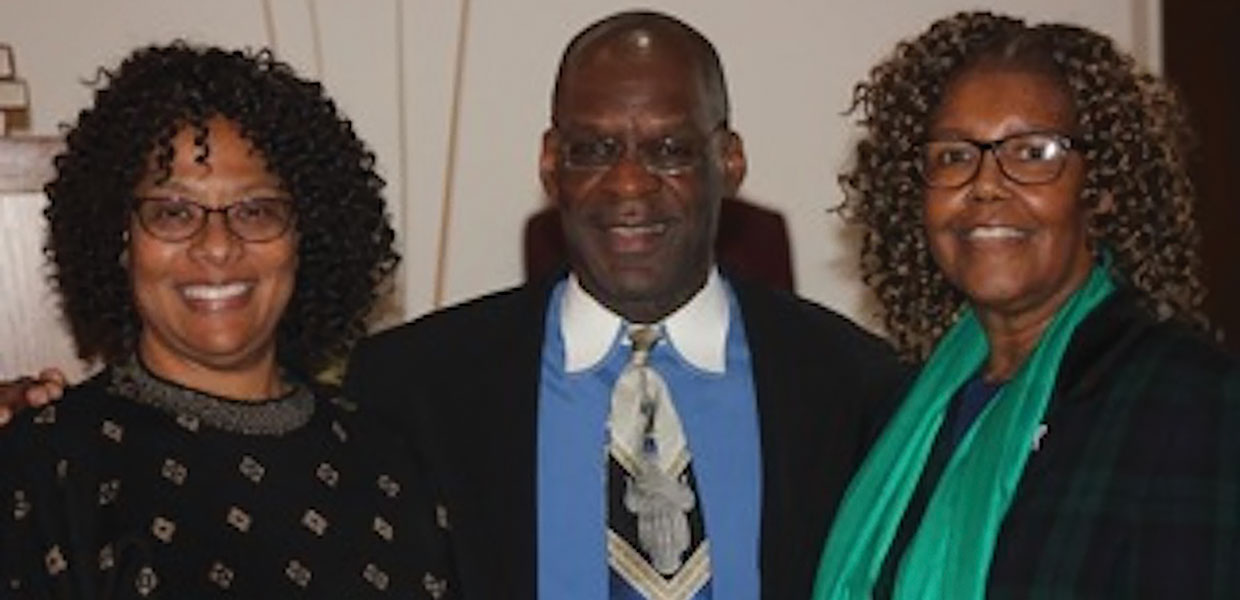 Shawn Moss (left), senior pastor at Ephesus Church in Greenville, Mississippi, stands with Curtis and Paula Eakins, South Central health ministries directors.
When I saw the volume of individuals who attended the Washington County Convention Center in Greenville, Mississippi, I was floored with happiness," said Shawn Moss, senior pastor of the Ephesus Church in Greenville, and Hollandale First Church in Hollandale, Mississippi. Through consistent, fervent prayer and effort, God truly opened up the avenues of publicity and ushered in individuals of diverse ethnic backgrounds, coming from cities and towns more than 40 miles away throughout the west and central parts of Mississippi, to attend the two-day Health & Healing Conference, January 20-21, 2018. The focus was on cardiovascular health, with an emphasis on normalizing blood pressure levels, using natural approaches to prevent and/or reverse heart disease and strokes, and utilizing a drugless approach — coupled with audience participation, incorporating God's Word, humor, and a special prayer for healing by Moss. The Conference was presented by Curtis and Paula Eakins, South Central health ministries directors.
Attendees arrived 20 minutes early, and were greeted by friendly little Miss Payton, as she handed them their Conference folder with their worksheet, 3ABN's subsidiary Dare to Dream post card, and the Amazing Facts Bible Study Guide #13, God's Free Health. Attendees were then directed to the blood pressure stations before entering the main venue for the Conference with a welcome by a representative from the mayor's office. At the end of the Conference, as a bonus, a demonstration was performed on an attendee from the audience on how to apply a cabbage wrap for her painful knee. The next day at the cooking class, she shared her amazing testimony of having one of the best nights of sleep in years.
There were some really great recipes that were easy to make, and Paula Eakins explained them in a way that everyone would be able to reproduce them at home.
During the cooking class, more than a dozen individuals turned in their completed Amazing Facts Bible Studies.
Special thanks to John Brooks Sr., pastor of the Cleveland/Indianola churches, and Charlie Strong, district lay pastor of the Rolling Fork/Yazoo City churches for their support in this evangelistic endeavor.
Ellen White said, "Thousands need and would gladly receive instruction concerning the simple methods of treating the sick — methods that are taking the place of poisonous drugs," Evangelism, page 525.
As Moss reflected over what transpired, she shared with all her initial desire "… that we would reach out into the community with the health message that would be beneficial and help change lives. My expectations were exceeded!"
The health message will open doors for the saving of souls as nothing else can. The next Health & Healing Conference will be at the Courtyard by Marriott in Columbus Phenix City/Riverfront, April 21-22. Register online at Eventbrite.com.

Curtis Eakins is South Central Conference health ministries co-director.
South Central | March 2018