debbe millet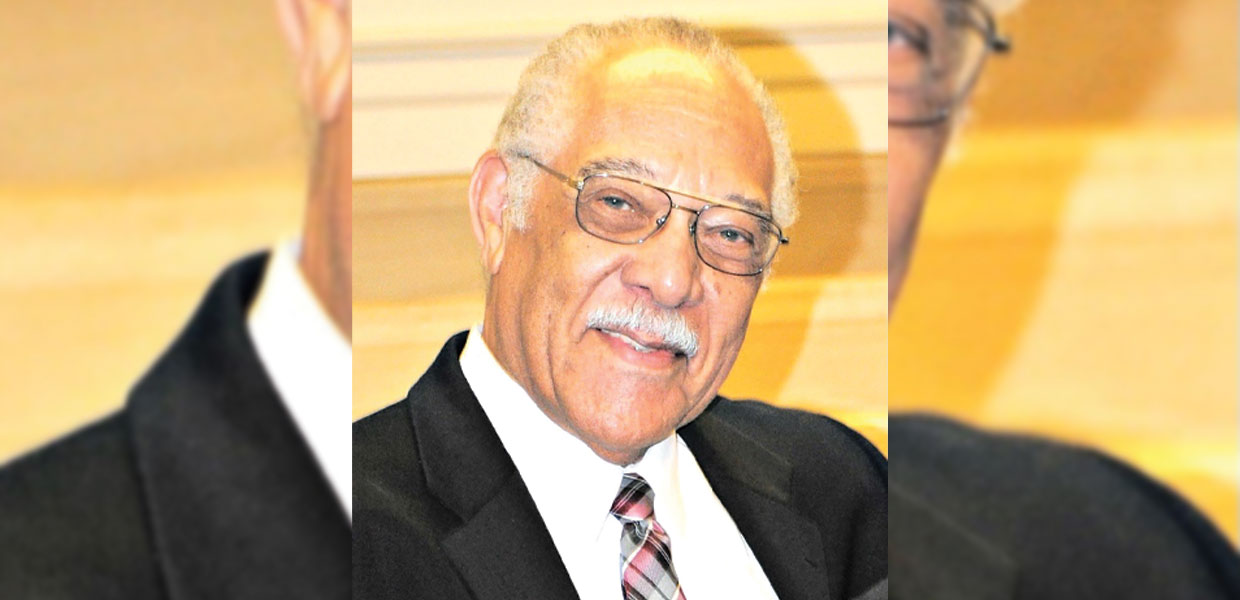 Jackson Michael Doggette Sr., 92, was born December 11, 1930, in Chase City, Virginia, the second child born to the late Herbert Richard Doggette Sr. and Sally Blanche Robertson Doggette. After a prolonged illness, Doggette took his final rest on April 17, 2023, in Apopka, Florida. He was a wise, kind, humble man of integrity, and a shepherd, spiritual father, and mentor.
Doggette's family moved to the Bedford-Stuyvesant area in Brooklyn, New York. As a teen, he won a bet that he could not pass the entrance examination to the prestigious Brooklyn Technical High School. Determined and resolute, he passed the test and chose to concentrate on the first course of study listed, architecture.
After graduating from Brooklyn Technical High School in 1948, Doggette worked as a bicycle messenger riding through the streets of Brooklyn. He intended to stay in Brooklyn. However, the Lord had different plans for him. Members at his home church, Bethel Seventh-day Adventist Church in Brooklyn, took up an offering and sent him to Oakwood College (now Oakwood University) to study pastoral ministry.
While at Oakwood, he was smitten with the lovely Edythe Marie Young, an elementary education student from Los Angeles, California. Two weeks after Edythe's graduation, the couple married and began their ministerial life together. Nine months later, Linda was born. Four more children were born to their union: Jackson Jr., James, Joy, and Sylvia. Jack and Edythe were married for nearly 61 years at the time of Edythe's death on April 26, 2015.
Doggette's hobbies included golf and eating sweets, which he called "health food." During one of his early morning golf rounds, he achieved a hole-in-one. He was also very proud to have played in a foursome with Elgin Baylor, Bill Russell, and Maury Wills.
For 56 years he served the Seventh-day Adventist Church pastoring a total of 21 churches, including 13 districts in four conferences. His first ministerial assignment was pastoring a district that spanned 400 miles with three churches in the Southwest Region Conference (1954-1957). He also pastored in the Southern California Conference (1958-1965 and 1970-1985), the South Central Conference (1965-1970 and post-retirement), and the Southeastern Conference (1985-1998) where he served as president from 1988 to 1994.
In 1965 he accepted a call to pastor the Memphis, Eads, and Clarksdale, Tennessee district. The Memphis congregation was worshipping at a church building on Mississippi Boulevard that housed a small two-room church school. Seeing the need for expansion, he led the congregation to purchase a larger property on Alcy Boulevard for the church and school. The Lord blessed the church and school to grow.
During the time the congregation was at Alcy Boulevard, the civil rights movement was in full swing. The 1968 Memphis Sanitation Workers' Strike impacted the whole city, and Doggette was fully engaged. During the volatile marches, he could be seen in the crowd with his camera around his neck as he helped injured protestors to the South Central Conference community services van for medical treatment. While he was attending a joint pastors' meeting between the South Central Conference and the Kentucky-Tennessee Conference on April 4, 1968, it was announced that Martin Luther King Jr. had been shot.
Doggette's leadership had a profound impact on his children, and particularly his two sons, both Seventh- day Adventist pastors. They carry on the tradition of being committed to social justice initiatives in line with Christ's method of winning people for God's Kingdom. Christ mingled with people as One who desired their good, showed sympathy for them, ministered to their needs, and won their confidence. Then, He bade them "Follow Me," Gospel Workers, p. 363.
In 1969 Doggette and Calvin B. Rock, Ph.D., conducted an evangelistic tent meeting that led to 200 baptisms and the need for the congregation to move to a larger facility. That year the Longview Heights property was purchased, and the church and school continued to grow.
In 1985 Doggette accepted a call to the Bethany Church in Miami, Florida. Three years later he was elected president of the Southeastern Conference, and served until 1994. After his time as president, he pastored in the central Florida area until his retirement in September 1998.
In retirement he continued to work, and returned to Memphis to pastor the Word of Life Church for nearly 11 years. After a brief hiatus, he served one final time as the interim pastor of the New Covenant Church in Memphis. In full retirement, Edythe and Jack settled in Memphis to be near their progeny. After his wife's death in 2015, he made his final move to Orlando, Florida.
He was preceded in death by two brothers, Al Lee Doggette and Edward Doggette. He is survived by two siblings, Herbert (Betty) Doggette Jr., and Gereal (Bill) McCray; his five children, Linda Doggette Anderson, Jackson (Celia) Doggette Jr., James (Erin) Doggette Sr., Joy Doggette Peifer, Sylvia (Gregory) Darville; 18 grandchildren, Joseph (Shoshannah) Anderson II, Jason Anderson, Lorian Anderson, David (Nayshi) Richardson, Jacquelyn Doggette, Jackson Doggette III, Shawn Doggette, James (Demia) Doggette Jr., Austin (Aisha) Doggette, Milton (Erica) Doggette, Tatyana Davis, Masika-Joy Peifer, Michaela (Daniel) Foster, Gregory Darville II, Nia Darville (Armondi) Stokes-Hicks, Giana Darville, Laila Darville, and Ethan Darville; 12 great-grandchildren, Joseph Anderson III, Brendon Anderson, Jason Anderson II, Roman Anderson, Vivian Richardson, Charles Richardson, Noa Doggette, James Doggette III, Legend Doggette, Callee Doggette, Morgan Doggette, and Wesley Doggette; extended family, Barbara (Leon) Bryant, Lindsey Bryant, Leon Bryant Jr., and Leon Bryant III; a host of nieces, nephews, cousins, parishioners, colleagues, and friends who expect, at Christ's return, Jackson Michael Doggette Sr. will hear the words, "Well done thou good and faithful servant … enter now into the joy of thy Lord," Matthew 25:21.
Southeastern | September 2023