Gladys M. Neigel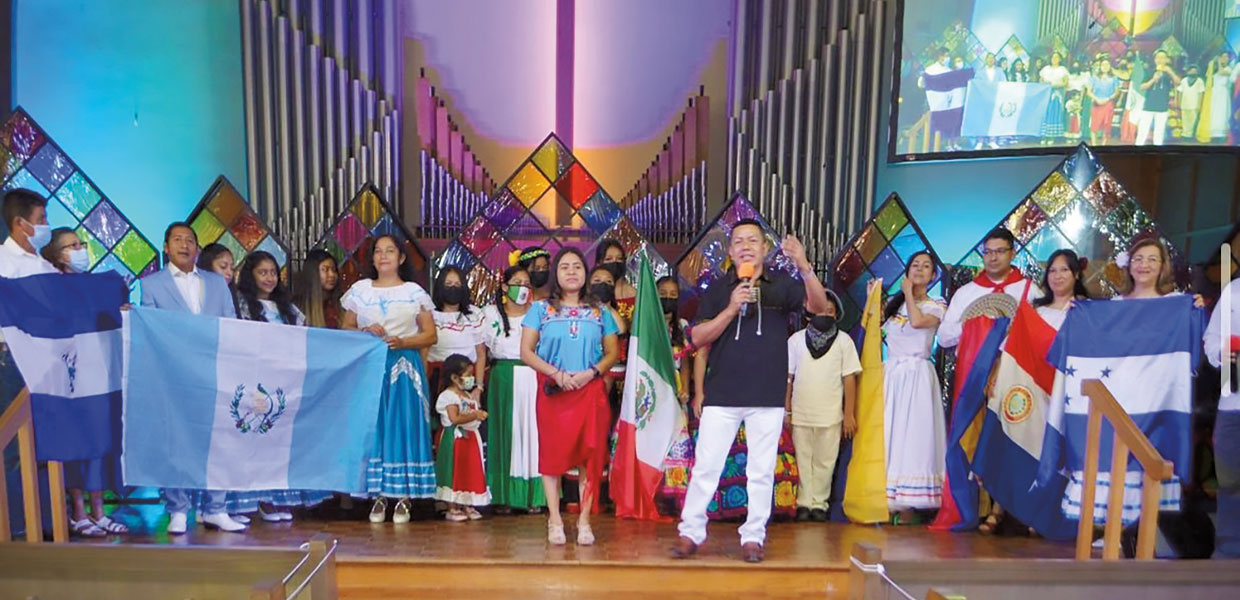 Members of Lake Worth Church in Florida celebrate their Hispanic heritage.
Jessica Perez
The first known vestiges of Adventism pervading the Hispanic population in Florida occurred 125 years ago when funds were collected to aid Cuban refugees in Tampa prior to the Spanish-American War. Spanish-language literature was also distributed to cigar factories where people were hired to read to refugees as they worked.
Organization of Hispanic work would not happen until the middle of the next century, though:
The first Spanish Sabbath School class was organized by Raquel Genanian at the Miami Temple English Church in Florida in 1950.
Miami Spanish Church was the first Spanish church organized in Florida and in the Southern Union on December 20, 1958, under the direction of Ernesto Santos, pastor.
Florida Spanish-language Ministries Department was organized in 1978.
Today, there are more than 19,108 Spanish members worshiping the Lord in 118 congregations throughout the Florida Conference. Serving these members are 46 full-time pastors, one part-time pastor, and 38 lay pastors.
"The mission of Florida State Spanish Ministries is based on preparing mature disciples in biblical communities for the coming of Jesus," says Abdiel Del Toro, vice president of Spanish-language Ministries. "Our vision is to lead and achieve a strong missionary movement, forming authentic disciples in all of our Spanish-speaking churches to effectively reach people of all ages and cultures for the Kingdom of Heaven."
These goals are being met in numerous ways and events:
Training
Florida Institute of Evangelism for Laypeople (FIEL) centers around discipleship, family, and church growth. Since the program went viral, 100,000 have participated.
REAL
REAL discipleship and evangelism conventions let church leaders learn about discipleship and church growth.
Pastoral Training Sessions
These are held in 10 areas every year.
Evangelism Impact
Mission to the Cities project has impacted Ft. Myers, Orlando, Broward County, Tampa, Miami, West Palm Beach, Kissimmee, Avon Park, and Poinciana.
Revelación and En Familia
Radio Programs
Nine stations in Florida are involved, and programs are heard in more than 37 countries.
Florida | March 2023