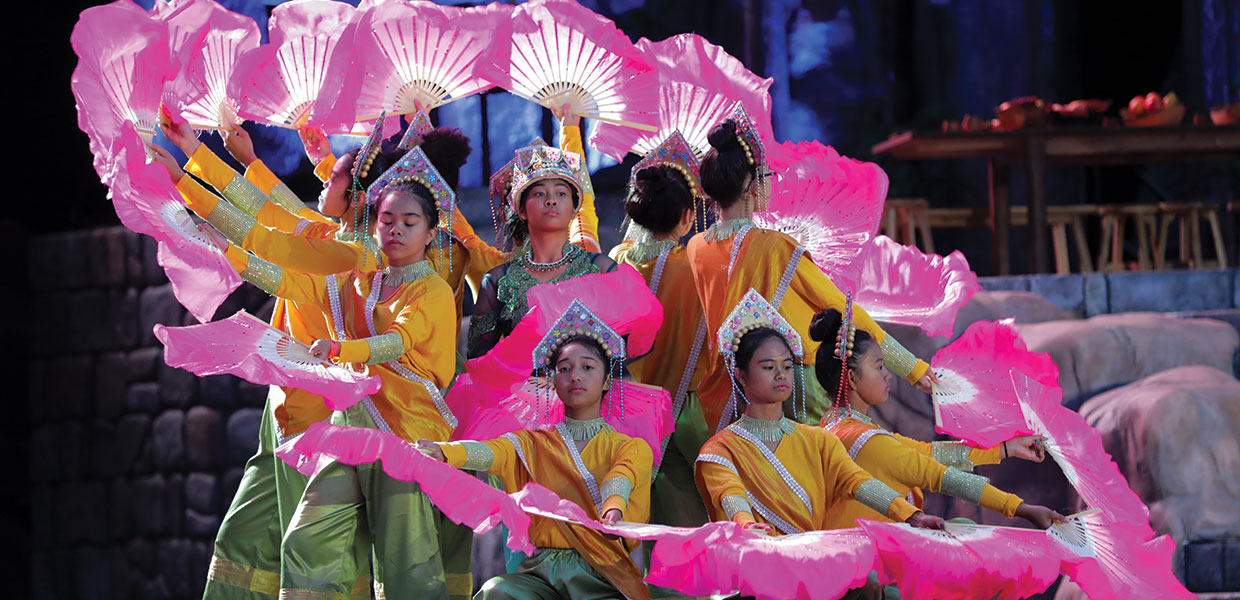 International clubs from 104 countries provided opportunities for Pathfinders to see and meet other Pathfinders from around the world.
Courtney Herod

Number of Baptisms:

1,311 Pathfinders were baptized during the 5 days of the Chosen International Camporee. Watch the baptism broadcasts www.hopetv.org/camporee/

Oldest Master Guide at Camporee:

William (Bill) Zehm, who turned 92 in June, was the oldest Master Guide.

World's Busiest Walmart:

The Oshkosh Walmart becomes the world's busiest while Camporee is underway. One day sales total at Walmart was more than one million dollars!

Human Cross Shape:

13,310 attendees participated in creating the largest human cross shape. Each person wore a blue paper hoodie as they were funneled into the roped-off shape in front of the Chosen stage. The number to beat was 13,266, set in March 2011 in the Philippines.

Largest Pathfinder Neckerchief and Woggle:

The largest scarf and slide (called neckerchief and woggle) measuring 300 feet by 150 feet was created by Pathfinders and church members in the Texas and Arkansas-Louisiana conferences church members. The scarf and slide were hoisted up on a giant frame near the Chosen stage on August 16, 2019.

Hosted International Pathfinder Guests:

More than 100 International Pathfinder clubs were hosted at the Chosen Camporee. Thirty-six international clubs were hosted by clubs in the Southern Union: Carolina (2), Florida (9), Georgia-Cumberland (11), Kentucky-Tennessee (1), South Atlantic (2), South Central (1), and Southeastern (10).

Total Offering Amount:

$68,533 was raised through Sabbath offerings for Bible & Buck, Adventist World Aviation, and Pathfinder Evangelism in Cuba.

First Tickets Sold:

The first ticket for the 2024 Believe the Promise International Camporee was purchased by Joseph L. from the Roseville Church in California. The second ticket was sold six seconds later to Lisa R. from the Yucaipa Church in California. The first 2,500 tickets purchased will also include a special Believe the Promise souvenir pin, and back stage tour at the 2024 Camporee.

Some Fast Statistics:

Total number of people at the Camporee from the Southern Union was more than 10,580.
Pathfinders made more than 5,000 Disaster Response Supply Buckets at Camporee for ACSDR.
More than 1,000 Pathfinders participated in the NextGen Program which nurtures young people who have a calling to pastoral ministry.
The Night Time Program was translated in six different languages.
76 buses were used to shuttle Pathfinders to various activities and service projects.
6,000 Pathfinders engaged in outreach during Camporee, and provided 30,000-plus community services hours.
4,000 special issues of the Guide magazine were handed out to the Oshkosh community.
795 shower heads were available for showers at Camporee.