by Rachel Beaver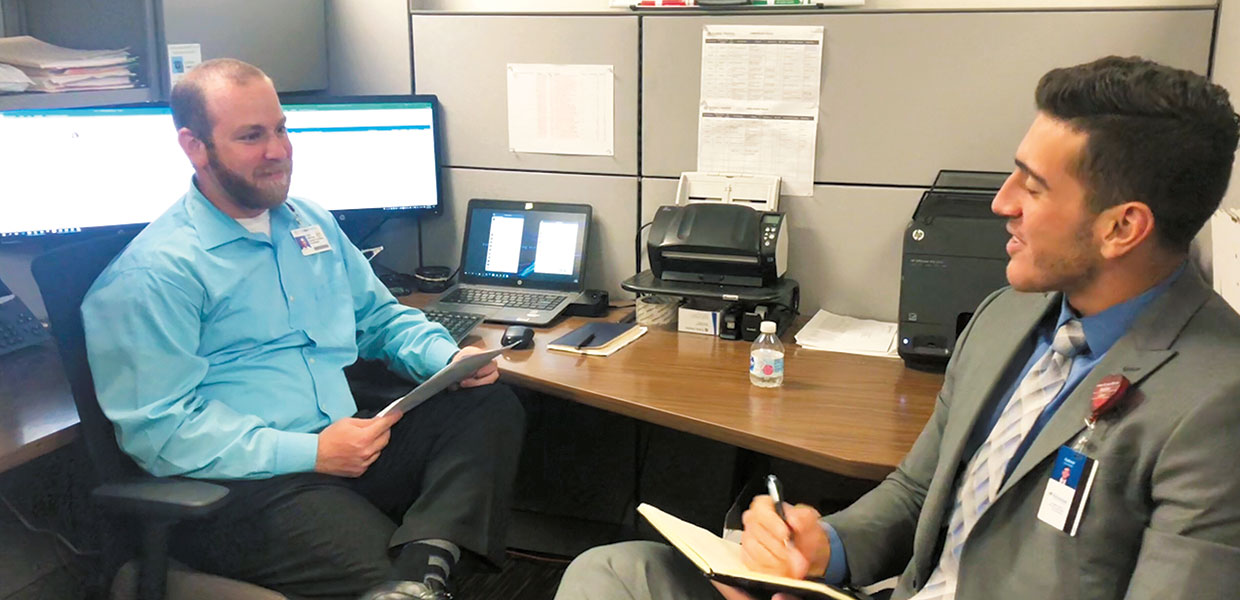 During an internship at AdventHealth, Gabriel Hernandez (right) connected with individuals throughout the company.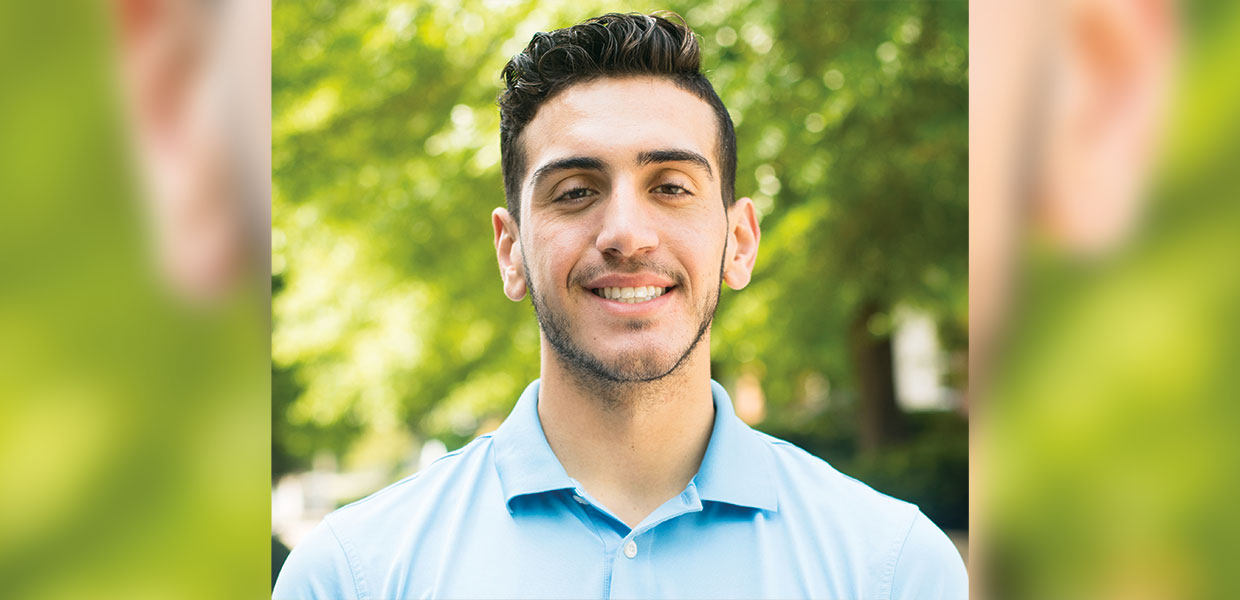 Gabriel Hernandez, new college graduate and a new AdventHealth employee
Attending Southern Adventist University in Collegedale, Tennessee, was not originally in Gabriel Hernandez's plan, but looking back, he sees that God's plans for him exceeded his dreams. After graduating from Southern this past May with a bachelor's degree in business administration, Hernandez is putting his passion for leadership and healthcare into practice in his new position at AdventHealth in Orlando, Florida.
Hernandez was raised in Orlando and attended Forest Lake Academy (FLA). He originally planned on studying business at a university in Florida, but after a recruiter visited FLA and spoke about the opportunities at Southern, Hernandez was intrigued — particularly by SmartStart, the free summer class available to incoming students. He and his friends decided to try it out.
"I ended up loving it," Hernandez said. "I signed up for all of my fall classes during the last week of SmartStart, and it was one of the best decisions I've ever made."
While at Southern Hernandez began earning valuable career experience serving as a project manager for Southern's Enactus Club, an international student entrepreneurial program. His professors quickly noticed his dedication and strong work ethic; more than that, they saw his caring heart.
"Gabe went above and beyond what was required of him in order to help others," said Michelle Doucoumes, assistant professor in the School of Business and Enactus adviser. "He worked on a project to help local military veterans, and went out of his way to find out what issues they were facing, met with potential community partners, and brought his team together to look for ways to create positive change."
Last summer, Hernandez landed an internship at AdventHealth back home in Orlando. It gave him a taste of the career he hoped to pursue while establishing many connections with people within the company. That paid off once he began job hunting.
"I reached out to an executive at AdventHealth who replied, 'We really enjoyed having you here over the summer, and we definitely want you to work here,'" Hernandez said. "They offered me a job in physician enterprise, which runs all of the doctors' offices and private practices under AdventHealth."
Throughout college Hernandez had been drawn to the business side of healthcare. During his internship, physician enterprise had particularly attracted his attention.
"Seeing how you can have a direct connection with families and kids is one of the things that really touched my heart while I was working there," he said. "I knew I wanted to be a part of that after I graduated."
Even when there were times in his college experience that tested his faith, Hernandez always knew that God had a plan for his life.
"The most valuable thing I have learned as a student here at Southern is that no matter how hard life gets, how stressed or tired you are, you need to focus on God and trust that, whatever comes, He has a plan for you, and it is better than you could ever imagine."

Rachel Beaver is a senior public relations major at Southern Adventist University.
Florida | July 2019