by GLADYS NEIGEL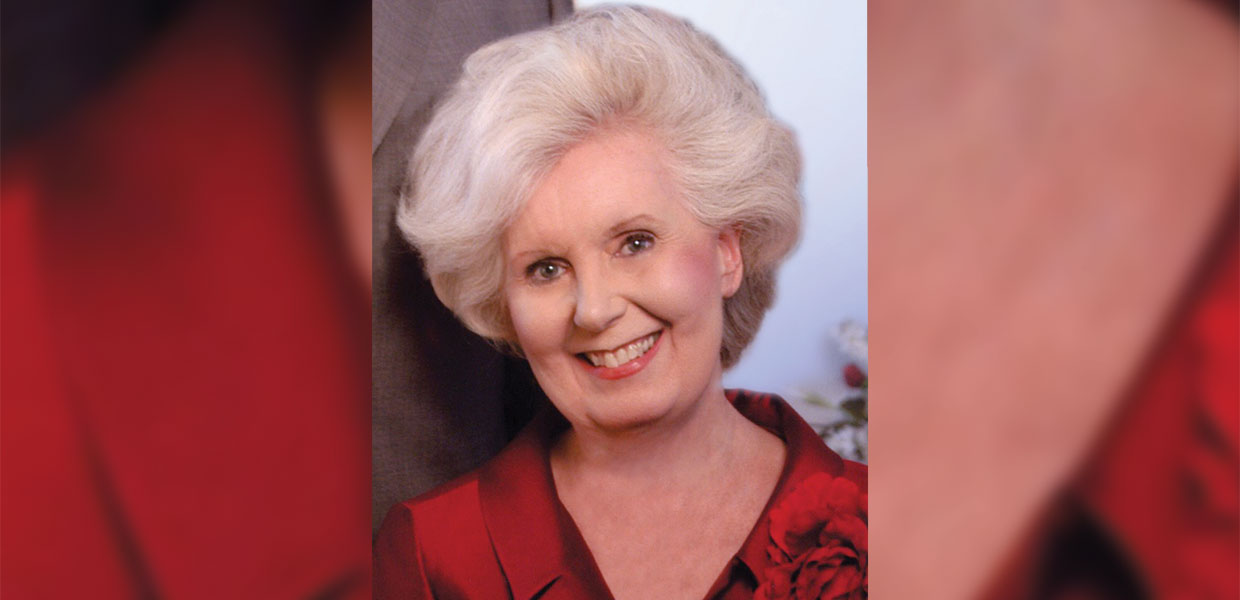 Hazel Gordon
Ron Quick
Hazel Marie Gordon, former first lady of the Southern Union, and wife of former president Malcolm Gordon, passed to her rest on October 8, 2017, in Paramus, New Jersey. The Gordons served as an administrative team in the Carolina, Florida, and Southern Union conferences.
Hazel first felt a sense of belonging to the family of God, when at the age of five she happily gave a penny tithe on an allowance of 10 cents a week. This sense of belonging only increased when she was baptized at nearly 10 years old.
"The most exciting and thrilling memory from my childhood was Camp Meeting," said Hazel. Another memory was her wish to be a minister's wife. During a youth evangelism effort, she became engaged to Malcolm Gordon. They were married in 1954 in her home town of Allegan, Michigan.
After attending Emmanuel Missionary College (now Andrews University) in Berrien Springs, Michigan, Malcolm and Hazel began a ministry of service spanning 47 years. Their pastoral ministry in Michigan and North Dakota led to departmental duties in North Dakota. Malcolm then accepted departmental positions, and Hazel office responsibilities in the Southern New England and Carolina conferences.
Malcolm's presidency at Carolina, Florida, and the Southern Union conferences followed. As first lady, Hazel traveled with him and shared her joy wherever she went. She opened her heart to each of her readers through her columns in Florida Focus and the Southern Tidings. She also shared herself through music, and often sang a duet of "People Need the Lord" with her husband.
"I admired the beautiful way in which she and Malcolm modeled team ministry," said Cheryl Retzer, who followed Hazel as first lady. "She also demonstrated a genuine love for ministerial spouses."
Hazel had a burning desire for the women of the Church, and served as Florida Conference's women's ministries director. She encouraged the placement of women's ministries directors in each church, and helped plan the first Florida Conference women's retreat. She served as the Southern Union women's commission advisor from 1990 to 2003.
"Our moves have taken us north, south, east, and west," she wrote in 1985 in Florida Focus, "but the move I'm really excited about is the move up to the waiting arms of our dear Savior, up to our heavenly home Jesus has so lovingly prepared. Won't you plan to move with me?"
She is survived by her husband of 63 years, Malcolm; two daughters, Melodee Oster and Merrilee (George) Miller; three grandchildren; one brother, John Groves; and one sister, Betty Jean Amelang.
There will be a memorial service for Hazel Gordon at Kress Memorial Church, 746 Formosa Avenue, Winter Park, Florida 32789, on December 23, 2017, at 4 p.m.

Gladys Neigel is the Florida Conference contributing editor for Southern Tidings content.
Southern Union | December 2017