william smith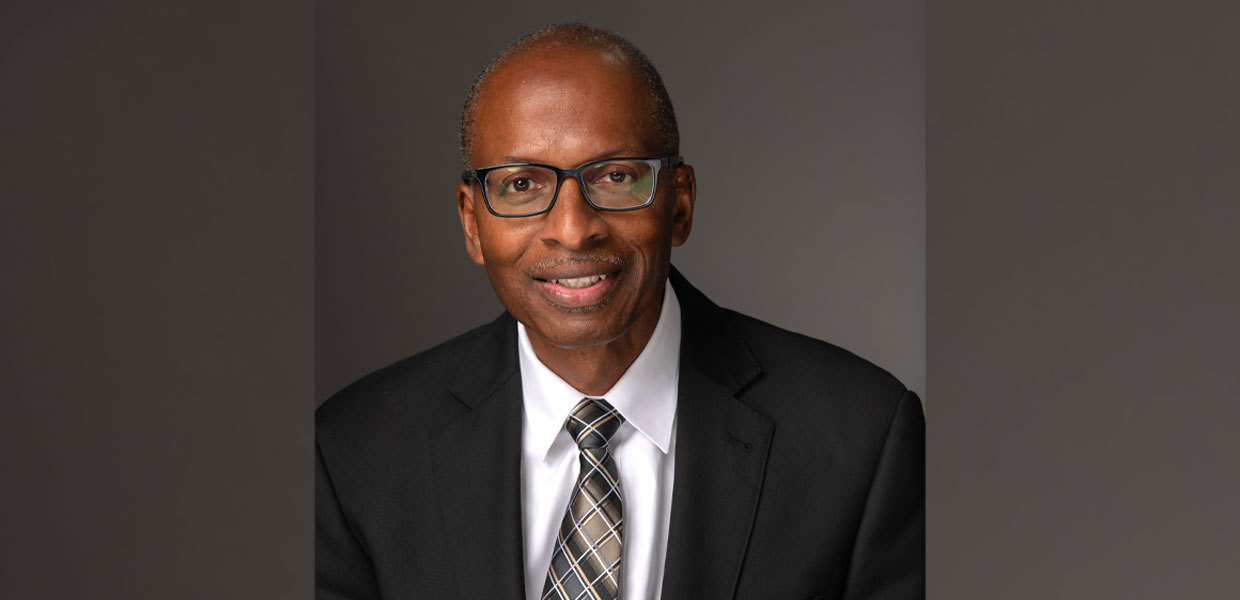 Keith W. Reid
O'livia Woodard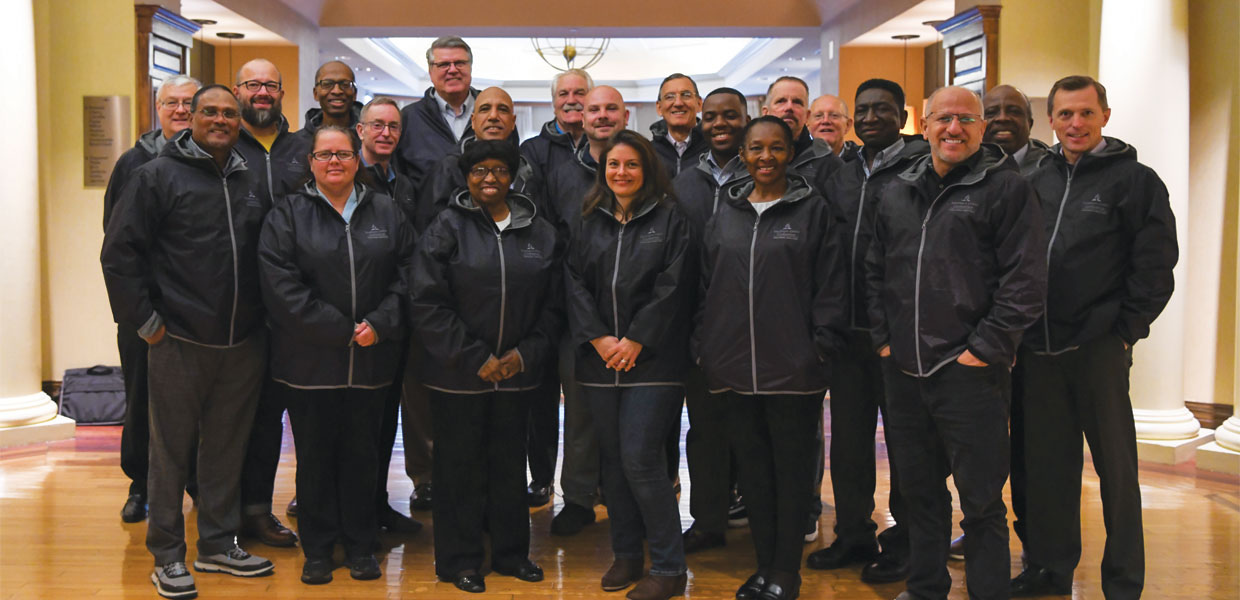 Southern Union and conference publishing directors and associates pose for a photo during the November 2022 Southern Union Departmental Meetings at Stone Mountain Park in Georgia.
Christina Coston
Keith W. Reid was born September 29, 1957, and took his rest in Jesus on June 20, 2023, leaving a rich legacy of dedicated service for Jesus and love to his fellowman. He wholeheartedly served as the associate publishing director of the Southern Union Conference for the past 12 years. He thoroughly enjoyed literature evangelism (LE) ministry, and recruited, trained, and encouraged literature evangelists every chance he could.
He believed in it because God called him to engage in this ministry in 1982. In fact, Keith often testified that God had called him from a career as a graduate of Massachusetts Institute of Technology, a trained chemical engineer with Dupont Corporation, to a full-time ministry in literature evangelism.
Keith grew up on Long Island, New York, in a wonderful family with a loving father and mother and three siblings. His parents believed in and promoted higher education, leading to Keith and each of his siblings attaining degrees. As professionals themselves, they wanted the best for their children.
After he embraced the call from God to wholeheartedly accept Jesus and His message of mercy for this generation, Keith later accepted God's call into full-time literature ministry, hitting the ground running.
The Family Health Education Service publishing director, Clarence Richardson from the Northeastern Conference, informed me that in the mid-'80s, Keith did so well selling Christian books as a full-time career literature evangelist/leader on stipend, that he did not want to take a full salary from the Conference because it would have been a significant pay cut for him.
As a promoter and seller of cutting- edge health books and resources, Keith developed a deeper interest in the medical missionary aspect of literature evangelism, and was certified at Uchee Pines Wellness Center in Seale, Alabama, where he also met the love of his life, Carolyn Rattliff. They were happily married for 34 years. To their union they had one beautiful daughter, Cassia, who has followed her dad's steps in participating in literature ministry.
While serving in Alabama, Keith was recruited by the Alabama associate publishing director of South Central Conference, the late Eugene Anthony, another fully dedicated, high-powered literature minister himself. Keith worked so well and so successfully there with a team of other dedicated literature evangelists, that Alabama, one of the poorest states in the country at that time, became the top LE district in cash sales throughout the entire North American Division. It wasn't long before I asked him to serve as associate publishing director of Kentucky, while I was the publishing director of South Central Conference.
Keith was a wonderful blessing to the leadership team in South Central. His sharp mind was always looking for better ways to do literature ministry. God gave him wisdom to come up with "The Leaves of Autumn" literature distribution program, where local members would buy boxes of small literature to distribute in their community like the leaves of autumn. It was a very successful outreach endeavor. He always believed in and promoted "Total Member Involvement."
As one who was always seeking ways to do literature ministry better, he noticed how career literature evangelists in the Kentucky-Tennessee Conference were doing extremely well with sales, and making a good living for themselves on the Home Health Education Service credit plan. Literature evangelists would run leads, seeing just a few people a day, and they would receive a weekly check in the mail for contracts they would write to on a weekly basis.
Keith trained and worked under Tim Leffew, Home Health Education Service (HHES) publishing director for the Kentucky-Tennessee Conference, and Tim worked with him until he was successful with the new program. He loved it and did extremely well on the HHES credit plan, which is still blessing career literature evangelists today. (To learn more, go to www.literatureministry.com.)
Again, with a God-given track record of success behind him, Keith was called into leadership as the publishing director for the Kentucky-Tennessee Conference. He served well in that position, building up a team that reached thousands of people in the Kentucky-Tennessee area.
After a few years of local conference ministry, when the Southern Union executive committee appointed me to serve as the publishing director of the Southern Union, Keith accepted the invitation to serve with me, as the Southern Union associate publishing director.
What a blessing it was to have Keith on the Southern Union team! It is so important, on a winning team, to work with people who have the same vision, passion, attitude, and motivation that you have to share the message of Jesus to millions. Keith came to the Union ready to reach the more than 62 million precious souls in the eight states with the printed pages.
The Southern Union publishing initiative called BLAST, an acronym emphasizing five key components of literature ministry (B-Books and Tracts, L-Linking Departments, A-All Members Involved, S-Student Fundraisers, and T-Technology), was partially developed by Keith, as well as myself and other team members.
I loved working with Keith Reid and Beverly Perry, Publishing Department administrative assistant, because we all wanted and worked for the same thing, which was to engage all church members in distributing hope-filled literature in the cities they lived in. By partnering with local conferences, we worked with a team of publishing leaders and BLAST event coordinators who were fired up about scattering Gospel literature like the leaves of autumn.
Along with preaching at churches while training local members to do Sabbath afternoon outreach using literature, you could find Keith at large sports gatherings with BLAST teams, distributing thousands of GLOW (Giving Light to Our World) tracts. You could find him at the universities recruiting students to do literature ministry. You could find him on the phone encouraging literature workers and leaders, or at his desk writing encouraging cards to those who were doing hand-to-hand combat with the devil.
Keith was filled with the Holy Spirit, and he was an all-around loving, kind, encouraging, and helpful leader, worker, and family man. Through the years, I loved watching Keith raise and mentor his beautiful daughter, Cassia. Like him, Cassia loved coming up with new and better ways to do things, whether it was a better way to pack boxes with tracts, a better way to navigate through Miami while dropping off hundreds of boxes at local churches for the big Super Bowl game there, or a better way to take pictures at HHES conventions. It was a great father and daughter relationship!
And of course, Keith was truly in love with the love of his life, Carolyn! They were powerful life partners in ministry, traveling and serving together every chance they got through the years. Their music ministry was very inspiring as well. It was a blessing to hear their melodic voices blending, singing praises to God, and it was a treat to hear the clear sound of Keith's trumpet playing at worships at the Southern Union office and various meetings throughout the Union.
He is survived by his wife of 34 years, Carolyn Reid; his daughter, Cassia Reid; his mother, Joyce Reid; his mother-in-law, Carolyn Rattliff; two brothers, Karl (Andrea) Reid, and Kendrick Reid; five brothers-in-law, Fred Berryhill, Frederick Rattliff, Fred Rattliff, Fernandus (Susan) Rattliff, and Freeman Rattliff; sister-in- law, Regina Rattliff; three nieces, Bianca (Ernesto) Rattliff Moseley, Jasmine (Michael) Reid-Silvernagle, and Sarah Berryhill; four nephews, Brandon Rattliff, Andrew Reid, Kenneth Berryhill, and Miles Reid; four grandnieces, Kassidy Moseley, Jada Rattliff, Jhene Rattliff, and Elisia Moseley; one grandnephew, William Moseley; and aunts, uncles, cousins, and other extended family in the United States, Canada, England, and Barbados. Other mourners include Southern Union coworkers, friends, church and community members, and publishing workers in the North American Division territory. He was preceded in death by his father, Kenneth W. Reid, and his sister, Monique J. Reid Berryhill.
God has called His son Keith to rest, leaving behind a path fragrant with the fruit of love from above. Let us continue to pray for his family and loved ones left to shine on for Jesus, until that day when we all will go home with Him!
To hear Keith's life story interview on It Is Written, visit the It Is Written Conversations: Keith Reid.
Southern Union and conference publishing directors and associates pose for a photo during the November 2022 Southern Union Departmental Meetings at Stone Mountain Park in Georgia.
Christina Coston
Southern Union | September 2023