Ellen Hostetler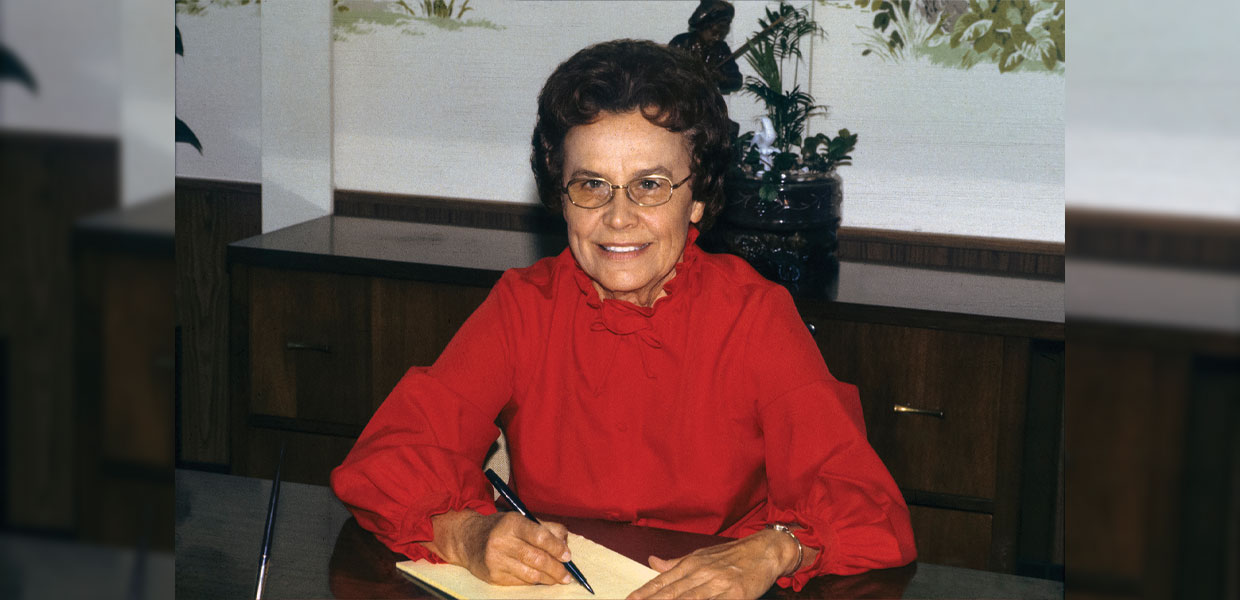 Ruth McKee made a lasting impression that continues to inspire and guide business leaders today.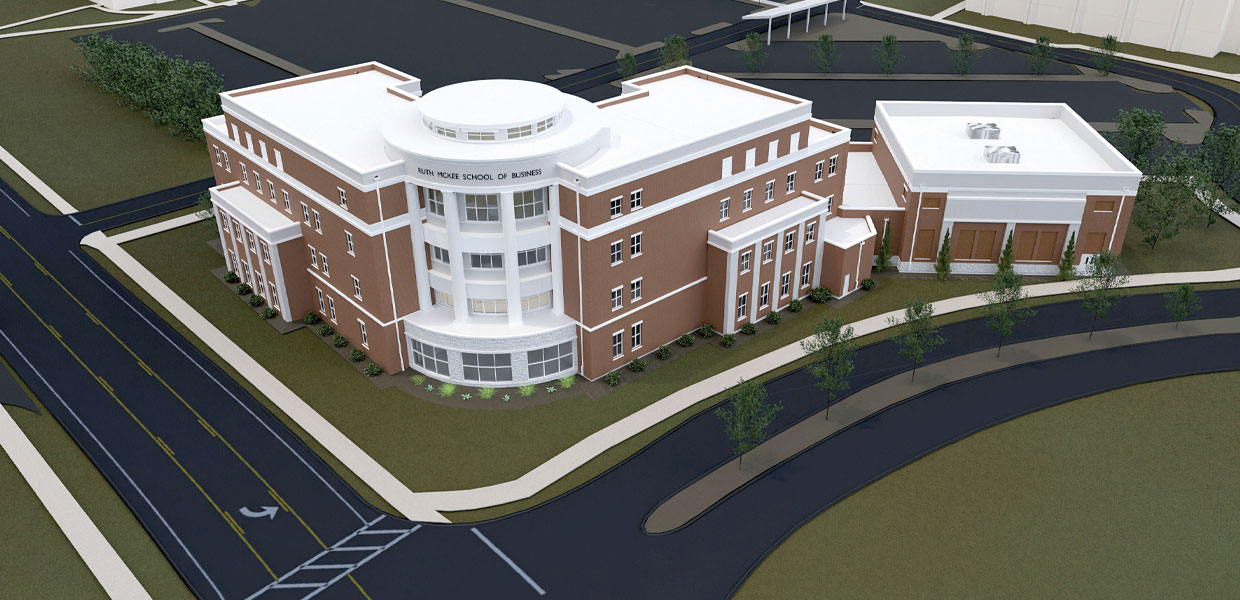 Southern's new School of Business facility will bear Ruth McKee's name.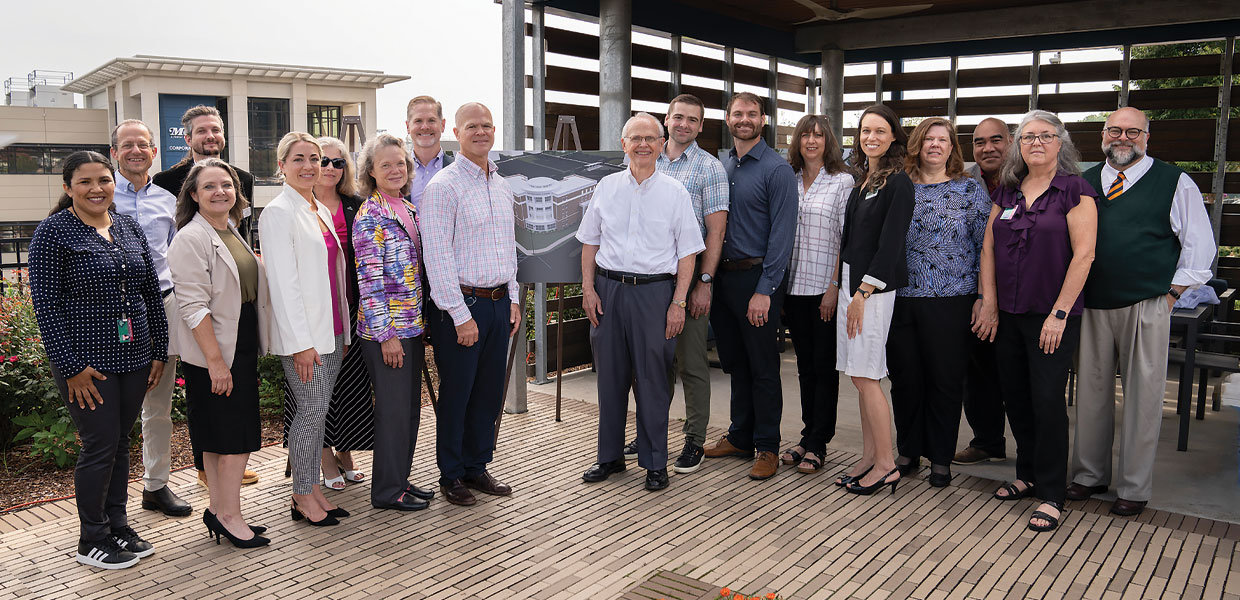 Members of the McKee family and Southern's business faculty gathered to announce the Ruth McKee School of Business renaming.
It wasn't a hard job, not even for a 5-year-old: pruning the flower garden. But, the clippers were difficult to open and close for little fingers, and Ruth's grandson would have preferred to sweep. He pretended to finish his task quickly and told Grammie he was done. She inspected his work, then gently explained what needed to be corrected. The next day, Ruth assigned the same task … with the same hasty incompletion. Again, she patiently explained what was missing and then, while pressing a few coins into her grandson's hands for the work he had done, explained that he didn't need to return to work the next day. He had been fired — by Grammie!
That was Ruth McKee, and her gentle but firm approach left a lasting impression that continues to inspire that grandson, and all of her family members who lead McKee Foods Corporation today. Always a faithful educator, always a clear and kind businesswoman, education ran through everything that Ruth did, even if indirectly.
A 1926 graduate of Southern Junior College (now Southern Adventist University), Ruth left her career goal of being a teacher to run a manufacturing company with her husband, O.D. McKee, but she didn't leave her passion for teaching. Instead, she used their company as a platform for teaching principles of community and Christianity by example.
When the company bought a building for manufacturing in 1954, Ruth immediately removed the segregation signs from the bathrooms; segregation wasn't happening at her company. The lesson rang loud and clear for her employees and the entire community. Another time, after executing a contract for flour at a certain rate, the weather turned and the supplying farm couldn't fulfill the agreement without sustaining a significant loss. Ruth renegotiated and paid the higher going rate, allowing the farm to survive and supply McKee Foods for many more years.
While O.D. excelled in salesmanship, Ruth managed personnel, purchasing, transportation, and all other aspects of a growing business through the days of the Great Depression and while raising a growing family. At the time of her death in 1989, Ruth held the positions of director and senior vice president of the largest manufacturing firm in Tennessee's Hamilton County.
Ruth's faithful, kind, and acute business acumen and leadership has inspired and guided the principles of her children, grandchildren, and great-grandchildren who operate McKee Foods Corporation today by the same principles she instilled. And, they share her passion for Christian education and exceptional business leadership. It's to honor that commitment that the School of Business at Southern Adventist University will be renamed in Ruth's honor.
Plans have been finalized for the new 42,000-square-foot building at the entrance to Southern's campus and appropriately positioned across from the entrance to McKee Foods' corporate headquarters. The new Ruth McKee School of Business building will enable Southern to expand the number of students it serves, and provide space to foster innovative ideas across all departments on campus.
"It's time that the second largest program on campus has its own home," said University president Ken Shaw, '80. "We are so humbled by the opportunity to share Ruth McKee's legacy with our students and inspire the next generation of Christian business leaders."
Ruth's grandson never forgot the lessons she taught him in the flower garden about work ethic, kindness, and determination. It helped guide him as a business management and accounting student at Southern in the 1980s. Soon, in the school bearing her name, Grammie Ruth's lessons will continue for the next generation of students.
Southern Adventist University | September 2023