Cassie Matchim Hernandez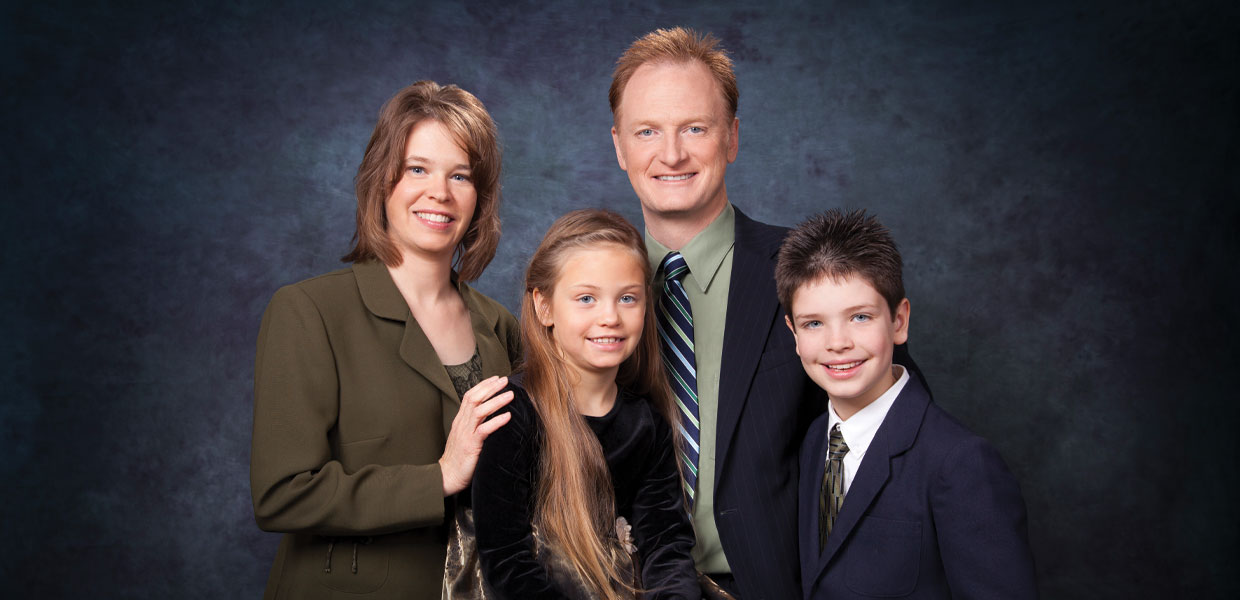 The Bradshaw family in 2011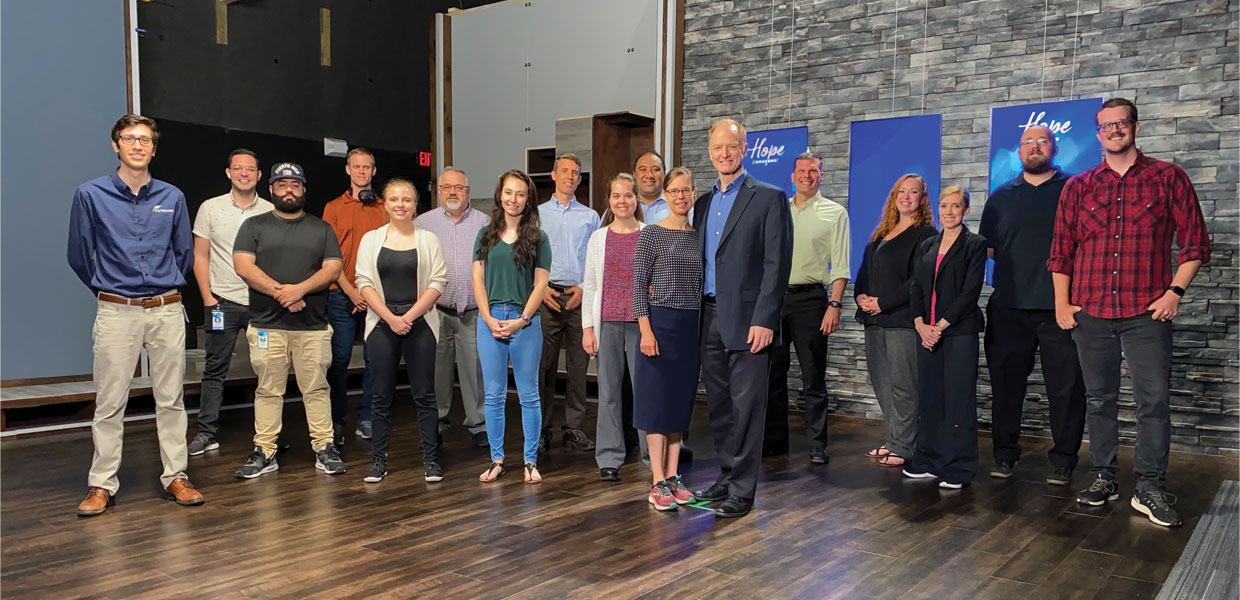 That's a wrap! "The Hope Awakens" production crew poses on the final night, May 16, 2020, for a photo.
In March of this year, It Is Written celebrated its 65th anniversary. When George Vandeman, pastor, founded It Is Written in 1956, he surely did not anticipate that we would be on the Earth 65 years later. Although we don't know the exact date that Jesus will return, the signs show that He is coming soon. It Is Written continues to share the Good News around the globe while we wait. Read about the amazing ways God has led this work in the following timeline.
1956 – It Is Written airs its first known broadcast March 25, and later becomes the first religious television program to air in color. George Vandeman films the initial It Is Written programs in New York.
1958 – George Vandeman conducts evangelistic series in Fresno, California, and Washington, D.C., in order to follow up with contacts established by the TV program.
1970s – It Is Written produces more on- location programs, increasing viewership.
1971 – It Is Written moves from New York to the Adventist Media Center in Thousand Oaks, California.
1975 – It Is Written establishes the Revelation Seminar as a means of follow-up with television program viewers.
1981 – "Teleseminar '81" becomes the first live satellite uplink evangelistic presentation of its kind, reaching 22 U.S. and Canadian cities.
1990 – It Is Written films an eight-part series in the Soviet Union called "Empires in Collision." It becomes the first TV program produced in the Western Hemisphere to be given a time slot on Soviet television.
1992 – George Vandeman retires at age 75, and is succeeded by Mark Finley.
1993 – Mark Finley preaches at the Kremlin and the Moscow Olympic Stadium to follow up on Russian media interests.
1994 – Escrito Está, the It Is Written Spanish-language ministry, begins in April.
1995 – Featuring Mark Finley, Net '95, an evangelistic series available via satellite and the largest series of its time, is broadcast from Chattanooga, Tennessee. Net '96 follows from Orlando, Florida, reaching millions around the globe.
2000 – ACTS 2000, a new evangelistic series, broadcasts via satellite in Africa, Asia, Europe, North America, and South America.
2005 – Shawn Boonstra becomes It Is Written speaker/director.
2006 – Video podcasts are made available on iTunes.
2008 – It Is Written begins My Place With Jesus, a ministry especially for children.
2011 – John Bradshaw becomes It Is Written speaker/director.
2011 – "Every Word,' the It Is Written daily devotional, launches.
2011 – SALT, Soul-winning And Leadership Training, begins as a joint effort between It Is Written and Southern Adventist University, providing training in evangelism and Bible work.
2012 – It Is Written launches the evangelistic series Revelation Today, the first to stream live on mobile devices. Revelation Today has since been held in numerous major cities around the United States.
2013 – It Is Written establishes Eyes for India, giving sight to thousands each year in India.
2014 – It Is Written moves from California to temporary quarters in Chattanooga, Tennessee.
2014 – Every Word is made available in American Sign Language.
2014 – The It Is Written Bible Study Guides are released in English, and soon followed by translations in Spanish, Arabic, Farsi, German, Hmong, Italian, Korean, Mandarin, and Turkish.
2014 – It Is Written Missions is established with medical missionary clinics and evangelistic initiatives in India. This ministry has since expanded to countries such as Ethiopia, Costa Rica, Guatemala, Lebanon, Mongolia, the Philippines, and Zimbabwe.
2015 – It Is Written publishes the first issue of Impressions, the ministry's quarterly magazine.
2017 – It Is Written introduces the My Place With Jesus Bible Guides for children.
2018 – It Is Written TV, the 24/7 It Is Written channel, launches on itiswritten.tv, Roku, Apple TV, Google Play, and Amazon Fire TV. Programs such as "Conversations," "Line Upon Line," and "In the Word," are added to the lineup.
2019 – The It Is Written team moves into permanent ministry headquarters in Collegedale, Tennessee.
2020 – It Is Written begins airing a weekly Sabbath School program, the only program of its kind featuring the authors of the weekly Sabbath School lesson.
2020 – 100,000 people register for "Hope Awakens" and other virtual series conducted in the wake of the COVID-19 pandemic.
2020 – It Is Written launches ACTS 20:21 — a full-cycle evangelism program held by hundreds of churches across North America.
2021 – Buried Treasure, the children's evangelism program from My Place With Jesus, launches.
To learn more about what It Is Written has been up to lately, visit itiswritten.com/impressions.
Southern Union | June 2021