BY Elizabeth Camps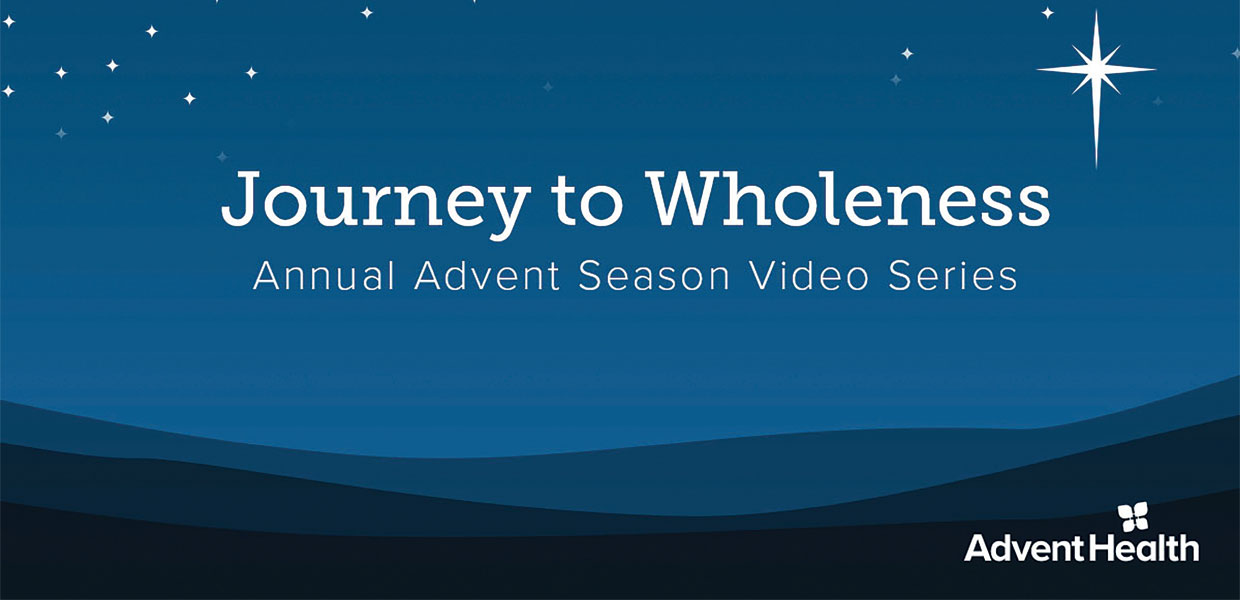 Each year during the Advent season, we turn our attention to amazing stories that help us reflect on God's love for each of us and bring a measure of hope, joy, and peace to our hearts. This year is no different as AdventHealth relives the season in new ways. In this year's Advent series, AdventHealth explores the theme, Journey to Wholeness, an experience that will bring new insights, shared from Mary's unique perspective.
The Advent signals the arrival of someone of great significance — the anticipation of healing, restoration, and wholeness. When we think back to the story of Jesus' arrival on Earth, we read about the moment Mary was told she would give birth to the Messiah, the long-awaited Savior. After generations of people waited on this very message of the Messiah coming down to Earth and completing the promise God made to humanity, the time finally arrived.
"But the angel said to her, "Do not be afraid, Mary; you have found favor with God. You will conceive and give birth to a son, and you are to call Him Jesus. He will be great and will be called the Son of the Most High. The Lord God will give Him the throne of His father David, and He will reign over Jacob's descendants forever; His Kingdom will never end," Luke 1: 30-33 NIV.
As Christians, we often think back on this story in the Bible and what an exciting time it must have been. We think of how the shepherds were delighted to see the newborn King and the wisemen who traveled far to see Jesus. Even the angels rejoiced in Heaven, singing, and praising the arrival of the Messiah on Earth.
"Suddenly a great company of the heavenly host appeared with the angel, praising God, and saying, 'Glory to God in the highest Heaven, and on Earth peace to those on whom His favor rests,'" Luke 2: 13-14 NIV.
But what was that experience like for Mary? How did she feel physically, mentally, and spiritually?
AdventHealth's Advent series explores these questions as Mary journeys from Nazareth to Bethlehem and experiences the long-awaited arrival of Jesus. Her story of faith and courage is rich with lessons and inspiration that remain relevant today. Mary's journey can be our journey too if we trust in God's plans for our lives and rely on Him to guide us.
To see the Advent series, visit AdventHealth.com/VideoUpdates.
Elizabeth Camps is the senior stakeholder communications specialist at AdventHealth.
AdventHealth | December 2022