meshach mauia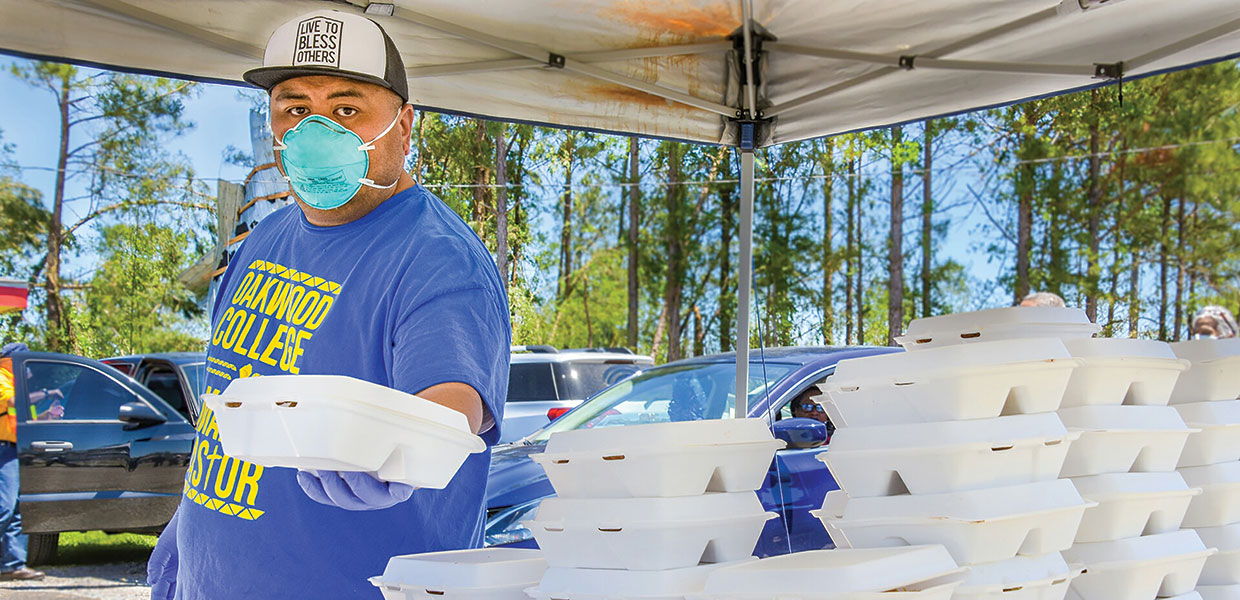 Meshach Mauia, senior pastor at the SoSo, Mississippi, Church, and the SoSo members, passed out food to the community.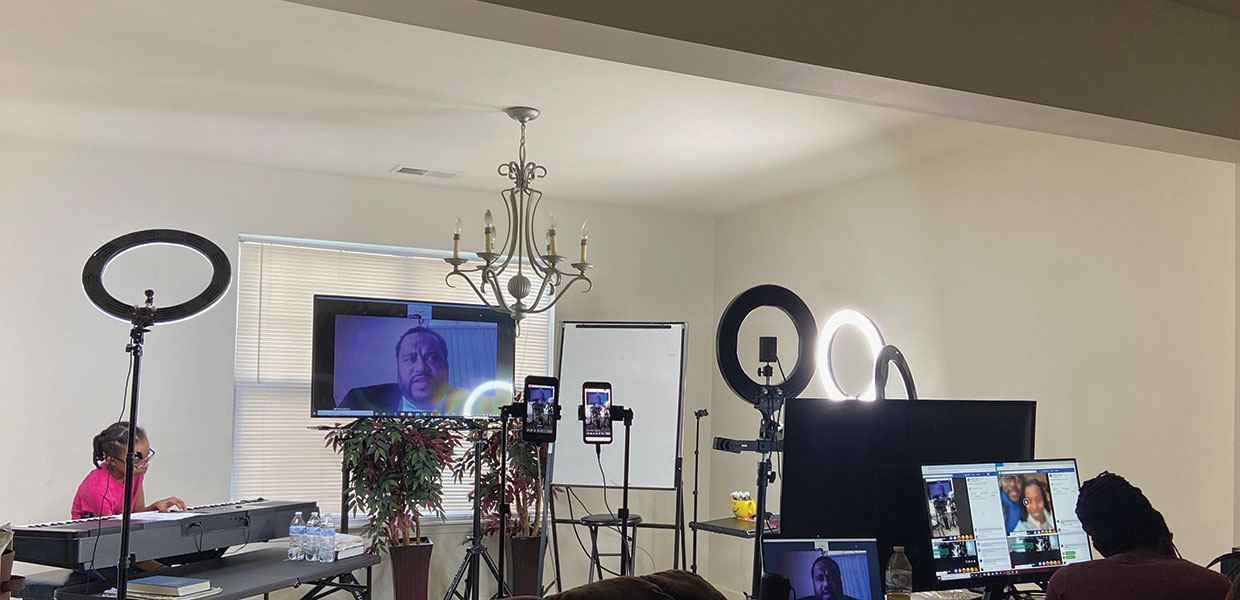 This South Central pastor and his family prepares for the Sabbath morning virtual church service.
COVID-19 is the most recent pandemic to sweep the globe. It has put restrictions on places we usually gather in groups, such as celebrations ranging from birthdays to anniversaries to celebrations of life. Gatherings in large numbers have been put on hold in hopes of slowing down the rate in which COVID-19 is spreading. As a result, it has impacted and interrupted the way we gather, especially in churches.
I am currently privileged to pastor the district of Macedonia and SoSo in southern Mississippi. COVID-19 has forced me and many of my colleagues across the Southern Union to find different avenues to minister to parishioners. As I speak with them, I am encouraged because ministry has not stopped. If anything, I'm discovering pastors and leaders are finding innovative, creative ways to minister during these times.
In Lexington, Kentucky, Winston Taylor, pastor of Lima Drive, is holding an online evangelistic series entitled "Believe in Jesus Campaign." As I asked Taylor about his motivation for the online evangelistic series which is held every day, he said, "It is to provide comfort for the people of God."
In Huntsville, Alabama, Debleaire Snell, senior pastor of First Church, and David Lee, pastor of Madison Mission, recently partnered with about 40 different congregations to bring to their churches an online communion experience. Among the churches who partnered with Snell, 30 different countries were represented. They sent out a link on how to prepare communion bread, followed by instructions to their members on how to participate from their homes. More than half of the congregation took the challenge of making their own unleavened bread, and the others were given an opportunity to pick theirs up at the church. Snell said part of the motivation behind holding an online communion was to "create an opportunity with a fresh perspective and family involvement." Snell added, "It gave a space for families to explain to their children the importance of the ordinances and the deeper meaning of communion." It was a huge online success.
Also, in Huntsville, Carlton Byrd, D.Min., senior pastor at Oakwood University Church, is still producing amazing online content, and recently found a way to make up a virtual choir to minister during their online services, which went viral on the internet.
In smaller districts in the Southern Union, pastors are also finding creative ways of ministering to their parishioners. Many have used phone conferences, Zoom, YouTube, and Facebook to have Prayer Meeting, Sabbath School, and Sabbath worship during the pandemic.
For example, I have recently partnered with Kyle Crawford, pastor of Lintonia Chapel in Yazoo, Mississippi, and Rising Star in Rolling Fort, Mississippi, to co-pastor our districts during this time of quarantine. Together, with the leading of the Holy Spirit, we have created an online worship experience to encourage the members, and currently live-stream weekly via Facebook. We have invited our churches into an interactive experience where those who are watching are engaged, and are leaving prayer requests during the live feed and throughout the week.
Not only is online content being pushed out to encourage the people of God, but there are pastors who are impacting their communities during this time of need. Many pastors across the Southern Union are practicing social distancing while still meeting the needs of the community through service.
Bryant Stewart, pastor of the College Hill Church, in Knoxville, Tennessee, has partnered with local churches of different denominations to provide groceries every Tuesday, and hot meals every Thursday for those in need. Edward Harden, pastor of Berean Church in Jackson, Mississippi, is serving the community via a drive-through food bank. In Natchez, Mississippi, Marcus Mcintyre, pastor, has partnered with Mississippi Food Network to release 8,000 pounds of food to those who are in desperate need.
COVID-19 may have shut down the buildings in which we gather, but we are understanding more than ever that we are the Church. Our buildings are shut down for now, but ministry is still taking place. It doesn't matter if you're in a big church or a small church district, God has granted different ways to share the Gospel in innovative, creative ways with the gifts which He has blessed us with. Be encouraged! Maranatha!

Meshach Mauia is the senior pastor at the SoSo, Mississippi, Church.
South Central | June 2020