by joseph hyde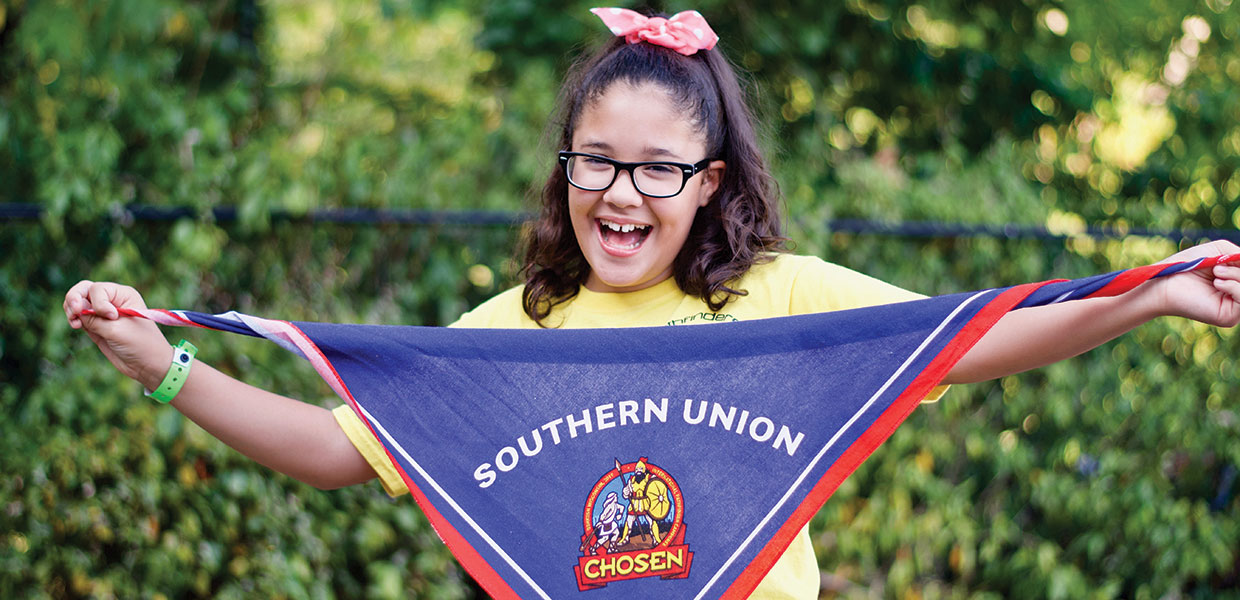 Melanie Ayala shows off her Southern Union scarf. Ayala is part of the Atlanta First Hispanic Church Constellation Pathfinder Club in Tucker, Georgia.
Don Kim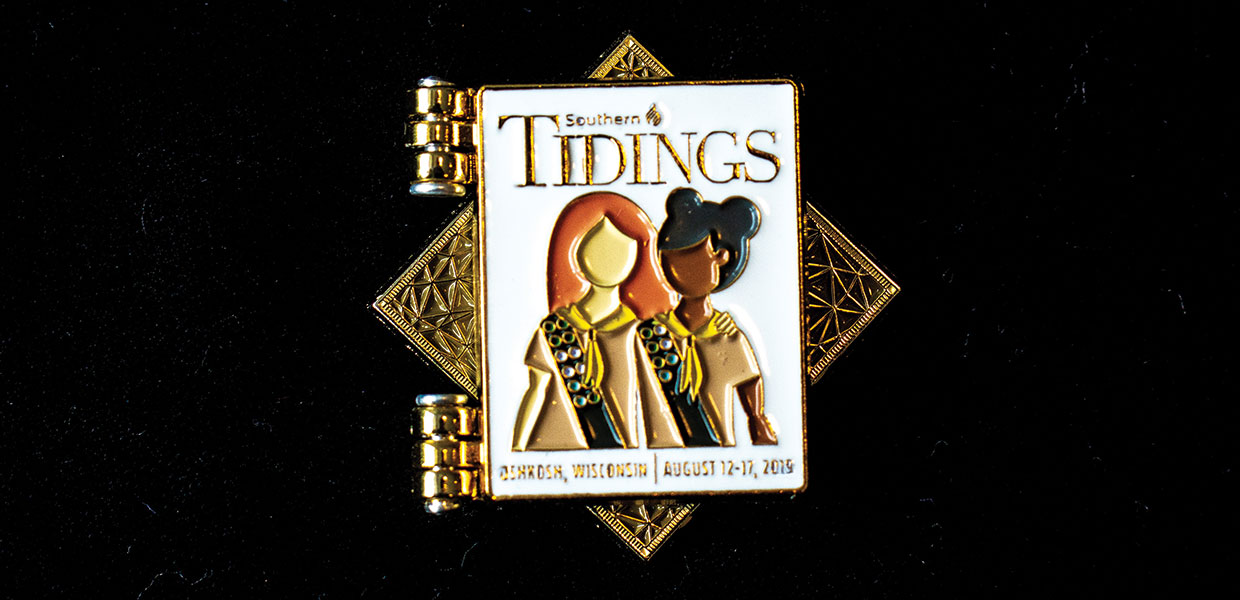 Southern Tidings trading pin
R. Steven Norman III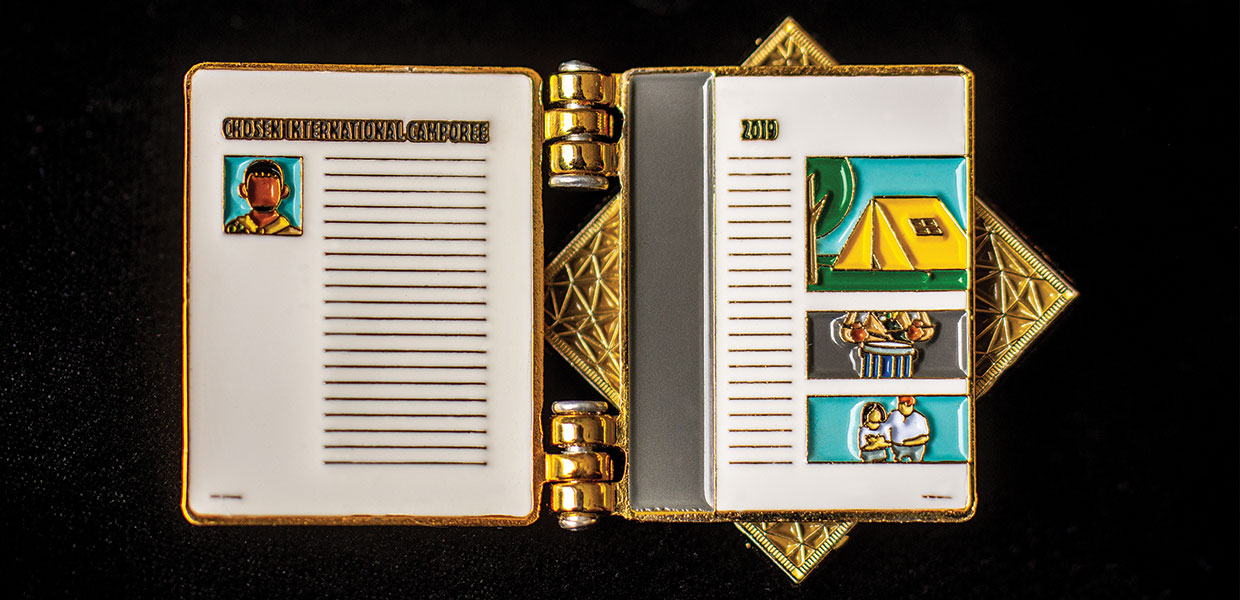 R. Steven Norman III
At previous International Pathfinder Camporees, the Southern Union youth ministries department has given a pin to every Southern Union Pathfinder who attended. But, that's not what they did this time.
"We wanted to do something different," said Ken Rogers, Southern Union youth ministries director.
While visiting camporees in Europe, Rogers noticed each conference had their own "friendship scarves" that Pathfinders can trade. From here, the idea for a Southern Union scarf was born.
The idea for the Southern Union scarf was that Pathfinders could either trade it or use it to collect signatures from people around the world. "It was fun to look out among the crowd and spot the Southern Union scarves," said Lyle Petry, a volunteer at the Camporee.
The scarf wasn't just something to wear. While meandering through the busy, well-worn roads of the campgrounds, Pathfinders would often be seen displaying their pin collection proudly attached to their scarf.
One of the pins rarely traded was the limited edition Southern Tidings pin. Pathfinders were proud they had earned this pin by meeting a few requirements.
Southern Union Pathfinders, ages 10 to 18, were asked to write a 100-plus word story about their experience at the 2019 Chosen International Pathfinder Camporee. When they completed their story, they received the pin. Their story was then posted on the Southern Tidings website, and a selection of these stories are featured in the Pathfinder Memories section of this Southern Tidings.
Each day campers had the opportunity to enter the Southern Union tent and tell their story of the Camporee. From stories about broken down buses to ancient padlocks, they became a reminder of God's faithfulness in written word.
The pin helped to introduce the Southern Tidings to campers. "Before the pin, I hadn't heard of the Southern Tidings," said Tiezza Saint-Hailaire, a Pathfinder camper.
Parents were even impressed by how Southern Tidings was encouraging campers to be good writers. "It's more than about getting a pin," said Thomas Owangay, a parent who brought campers to participate. Being able to share their story with others gave them "a lifetime- changing experience," said Owangay.
The campers enjoyed both new features that were given to them this year. The pin was produced to serve two purposes. The first was "to connect young readers to the Southern Union," said R. Steven Norman III, Southern Tidings editor. The second, and most important, was to inspire the next generation to become journalists for the cause of Christ. The scarf was made to get campers to meet new people from all over the world, which, after all, is one of the great benefits of attending a Camporee like Chosen.

Joseph Hyde is a senior mass communication major with a concentration in photography at Southern Adventist University in Collegedale, Tennessee.
Southern Union | October 2019