jim davidson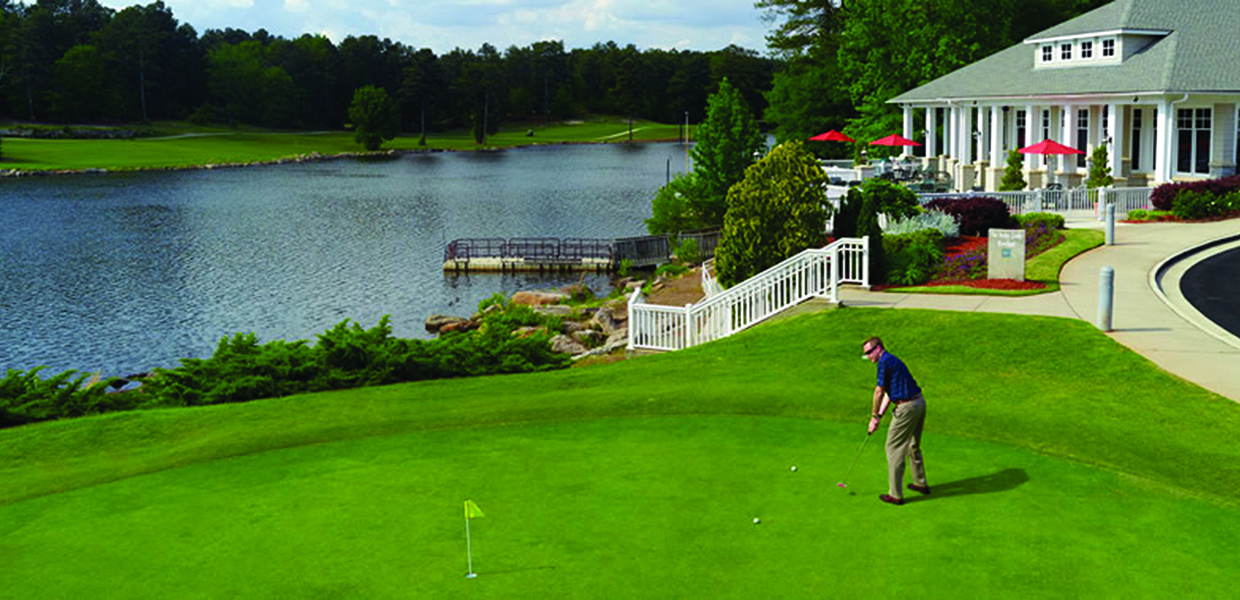 Stone Mountain Park has two 18-hole golf courses; one is five minutes from the convention hotel.
The growth of the Seventh-day Adventist Church has truly shown the blessing and providence of God's leading. From a handful of believers in New England in the 1800s to 20 million strong in 215 countries worldwide. As the Church expanded, often the first line of work that was begun in a new area was health ministry, utilizing mission doctors, dentists, nurses and other health professionals. As clinics and hospitals were created, not only were the physical needs of patients met, but their spiritual needs were met as well. As the medical work grew, so, too, did the Church.
This divinely ordained plan continues to benefit the growth of God's work into the 21st century. In recognition of those who serve in the medical field, the Southern Union Conference has for more than 50 years provided continuing education, inspiration, and fellowship for health professionals throughout the Union. This year's convention begins on Thursday evening, September 27, 2018, and will be held at the beautiful, internationally known Stone Mountain Park and Resort in Stone Mountain, Georgia. Accredited continuing education units will be offered for physicians, dentists, optometrists, nurses, and physical therapists. In addition to the many family opportunities the Park offers, there will be a golf tournament on Friday afternoon.
But, perhaps the most beneficial and unique aspect of this convention, is the time spent in sharing ideas of how to make medical work an ever more effective evangelistic ministry of the Church. The theme for this year's convention is "Making Patients Whole." There will be inspiring testimonies of how God is enabling medical professionals to witness for Christ with their patients. The weekend special speaker will be Randy Roberts, D.Min., senior pastor of the Loma Linda University Church. Jennifer LaMountain will bless everyone through her music.
Here is what just a few of the past attendees have said about this convention:
• "It's important to network with other Seventh-day Adventist professionals so that you can find the support in that type of community. If you have a question, or you get stuck, you can rely on the sound advice from people with similar values, principles, and backgrounds." – Melissa Kemink, D.D.S.
• "Being a Christian in the medical field is not easy in the first place — trying to reach certain patients in a spiritual way. It's nice when you have other people who are going through those same struggles. You can talk with them, you can network, bounce ideas off each other, and see what works." – Eli Kim, M.D.
• "We enjoy meeting new friends and seeing old friends and former classmates." – Jonathan Fritz, M.D.
• "I can't tell you what you're missing because if you've never been here, you've never experienced it. But, I can tell you that once you come to this convention, you want to come back." – Danny Chacko, D.D.S.
The reason the Southern Union continues to foster the medical/dental/health professional work is because of the recognition of the vital role the many health professionals in this territory play in the furthering of the Gospel. The admonition was given by Ellen White many years ago, "When connected with other lines of gospel effort, medical missionary work is a most effective instrument by which the ground is prepared for the sowing of the seeds of truth, and the instrument also by which the harvest is reaped. Medical missionary work is the helping hand of the gospel ministry," The Review and Herald, September 10, 1908.
The Southern Union is thankful for the army of health professionals who are daily helping to spread the Good News of Christ's soon coming.
For more information about attending this convention, including an early bird discount, which expires August 31, 2018, please go to www.southernunion.com/medicaldentalconvention.
Southern Union | June 2018