by Roger Alvarez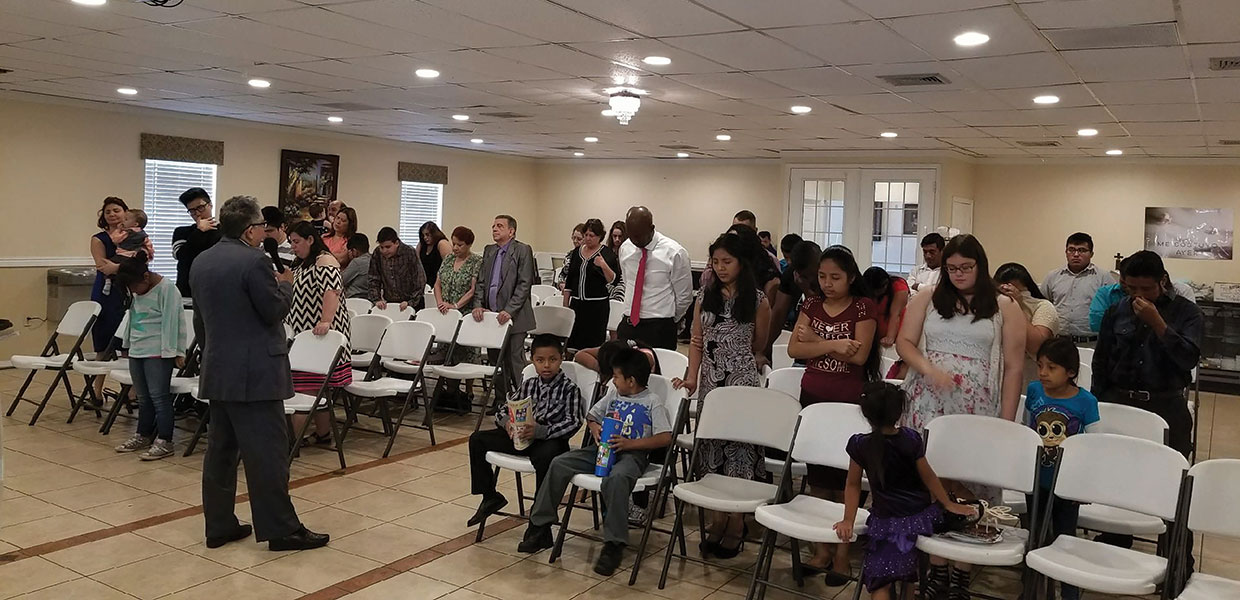 Members of the new Maranatha Hispanic Church in Fort Meyers, Florida, gather for worship. Maranatha has also secured a permanent place for worship.
Roger Alvarez
Following the mission-driven theme of the Southeastern Conference administration, and the evangelistic vision of the Southern Union, Hispanic ministries is pleased to report the birth of three new congregations during 2017. To God be the glory!
The first church was planted in the beautiful city of Pompano Beach, Florida, under the leadership of Milkos Hidalgo, pastor. According to the most recent census, Pompano Beach has a population of 99,845, out of which 15.54 percent are Hispanics. The Lord has blessed with a very vibrant, faithful group of 40 members, ready to become an organized company.
The second church was planted in the Tampa, Florida, area, under the leadership of Abel Morrobel, pastor, and Plinio Cruz. Tampa is a city located on the Gulf Coast of the state of Florida. Today, they are blessed with the birth of another church with 30 dedicated members, eager to spread the Good News of salvation, and looking forward to becoming an organized company during the month of December.
The third church was planted in the city of Fort Myers, Florida, with a population of 77,146, out of which 32 percent are Hispanics. Under the leadership of Daniel Olaciregui, pastor, 28 mission-driven disciples are impacting their community with a message of hope. By the grace of God, they are looking forward to becoming an organized company next year.
All of the Hispanic members are thankful for the prayers and support from the Southeastern administrators and the Southern Union Hispanic Ministries Department.

Roger Alvarez is the Hispanic coordinator at Southeastern Conference in Mt. Dora, Florida.
Southeastern | December 2017