Rolando Morgado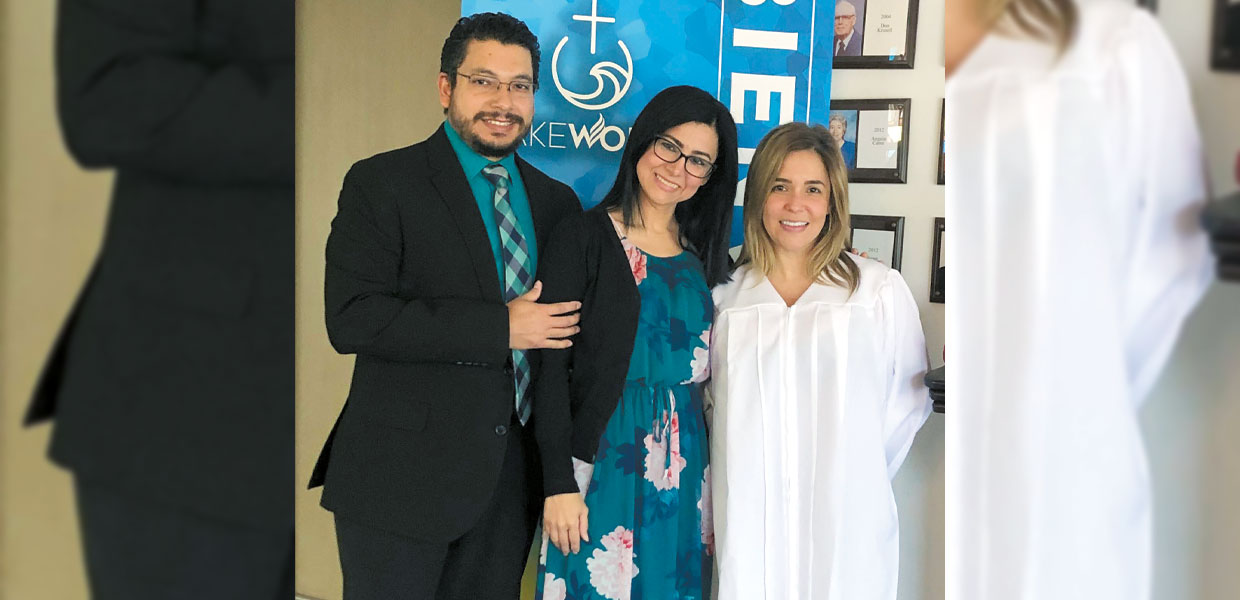 Adriana Garcia (center) was a prayer warrior who never gave up praying for her sister, Fabiola Angulo (right). Also pictured is Adriana's husband, Eric.
Rolando Morgado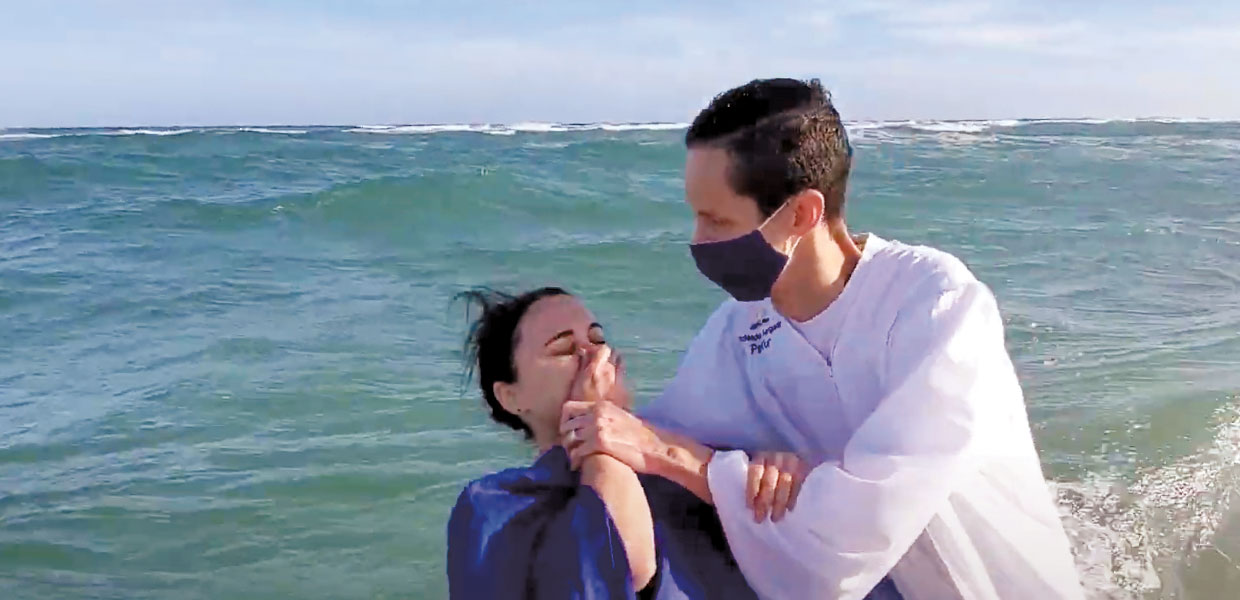 Rolando Morgado, pastor, baptized Fabiana Angulo after she received Bible studies from Eric and Adriana Garcia, her brother-in-law and sister.
Eric Garcia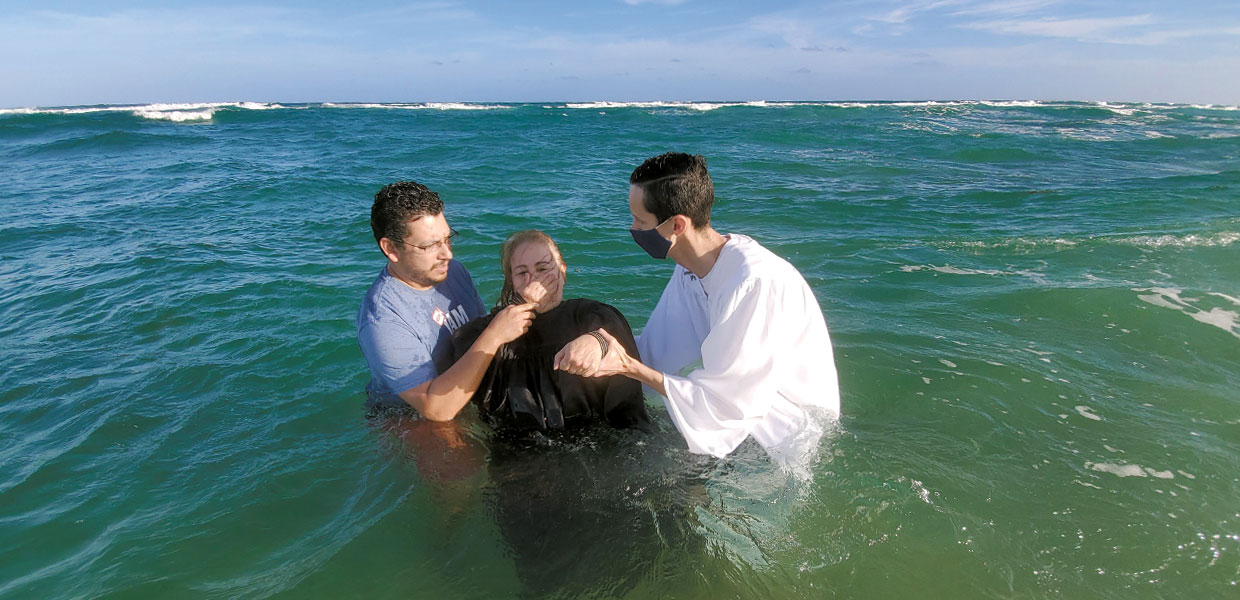 Rolando Morgado (right), Lake Worth pastor, baptized Iraima Carrizo, assisted by her son-in-law, Eric Garcia.
During the pandemic, our church service at Lake Worth Spanish Church went 100% online. For many, it was hard to understand this new concept. Even though I am the pastor, I was the first one to be skeptical, but God always has a purpose in the middle of the storm.
One of our church members, Adriana Garcia, was praying for her sisters and her mother to give their hearts to Jesus for quite some time. During the online services, she shared our programs with everyone she could. However, imagine her surprise when she saw one of her sisters from Utah, the other sister from Miami, and her mom, who also lives in Miami, connected and commenting on the live programs of her church in Lake Worth every Saturday!
One day, talking with Adriana and Eric, her husband, Adriana asked me to continue praying for her family, because she knew God was doing something beautiful in their lives. As the church family continued praying and asking God to do miracles in the middle of a crisis like this pandemic, Adriana and Eric started Bible studies with her two sisters and her mother. On January 2, 2021, her sister, Fabiana Angulo, came from Utah, and her mom, Iraima Carrizo, came from Miami to get baptized at the beach surrounded by their family. The next Saturday, in our church, the other sister, Fabiola Angulo, who also lives in Miami, gave her life to Jesus Christ.
Sometimes, it is hard to see a purpose in the middle of a crisis, but God is still working and doing great things even in the middle of the situation we are going through. He never stops calling people to give their lives to Him. He is still doing great miracles in the middle of the storm.

Rolando Morgado is the district pastor of Lake Worth Spanish, Northwood Spanish in West Palm Beach, and Jupiter Spanish churches.

Florida | July 2021