Amanda blake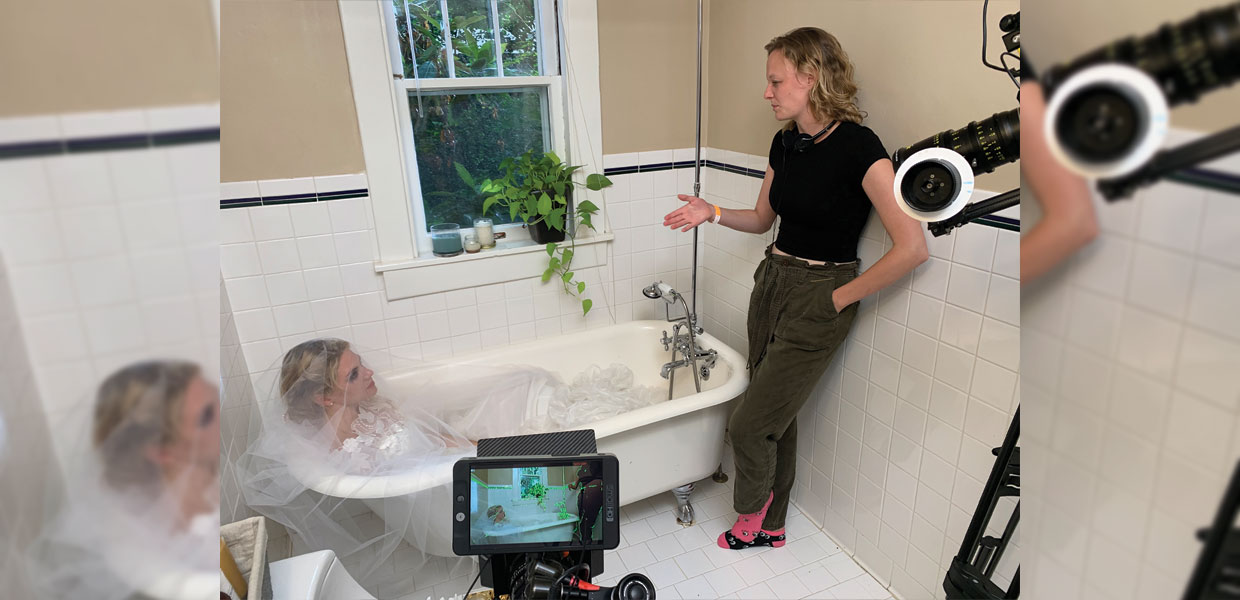 Southern alum Sydney Tooley (right) directs the main character in her faith-based feature film, "Sun Moon."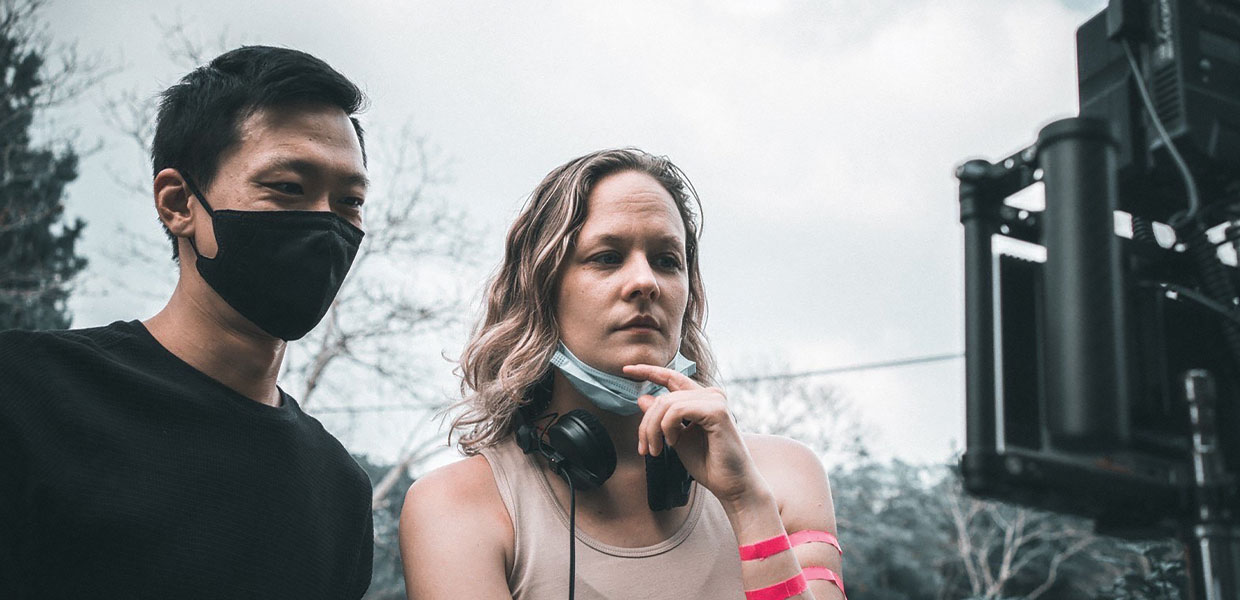 Sydney Tooley (right) filmed much of her film on location in Taiwan, where she had served as a missionary.
When Sydney Tooley began writing a short film based on her experience teaching English in Taiwan, she never dreamed it would become a 90-minute feature now streaming on Pure Flix.
"I aspired to test creative boundaries as a film production student, and even planned to direct a feature film before I turned 30," said Tooley. But, that path to success seemed to skew when, on a whim, she quit film shortly after graduating from Southern Adventist University in 2017, flew to Taiwan, and began instructing at a Seventh-day Adventist school.
Four years later, the faith-based branch of Sony Pictures Entertainment picked up Tooley's screenplay.
"When my producer pitched the film to Sony Affirm, I honestly didn't expect anything," said Tooley. "Then he told me we were making a movie with Sony! I went from being a little filmmaker who'd never created anything longer than eight minutes to a feature director with a $1.2 million budget and a studio."
Tooley's motion picture, titled "Sun Moon," explores the reality of mission work: the hardships, required vulnerability, and journey of falling in love with a place and people. Partly autobiographical, it follows a young woman left at the altar who runs away to start a new life as a teacher in Taiwan. While Tooley was not a jilted bride, the protagonist's interactions with her students in the film mirror Tooley's experience. The struggles portrayed were inspired by real events, and most scenes were filmed at the Taiwanese school where Tooley worked.
"The idea for 'Sun Moon' began as a scene in a classroom; I wanted to give people the sense of what it feels like to drown as a teacher," said Tooley. "For many students, the only place where they can receive parental affection is school, so as a teacher, I ended up with 60 of my own children. Still, despite that sense of being overwhelmed, everything about Taiwan became home for me; the kids impacted me so much. I wanted to show everyone why I love the country, so making a film just made sense."
Last December, Tooley requested that the movie's premier screening be on Southern's campus. While the University was not involved in production of the feature, the film was met with enthusiastic applause from both students and employees.
Tooley credits Southern's School of Visual Art and Design with teaching her the language of film and providing her with a support system of friends that remains today.
"My capstone project as a senior gave me a taste of the emotional and spiritual journey I would eventually go on with my feature film," said Tooley. "I realized that no matter what happened, no matter how my relationship with God ebbed and flowed, whether I succeeded or not, I had to trust Him. I had to let Jesus take the wheel."
Tooley currently is writing her next project while working as an adjunct professor at Lipscomb University in Nashville, Tennessee, where she received a master's degree in screenwriting and directing. She enjoys mentoring a new generation of artists with ambitious dreams.
Southern Adventist University | June 2023