by Bryan Lankston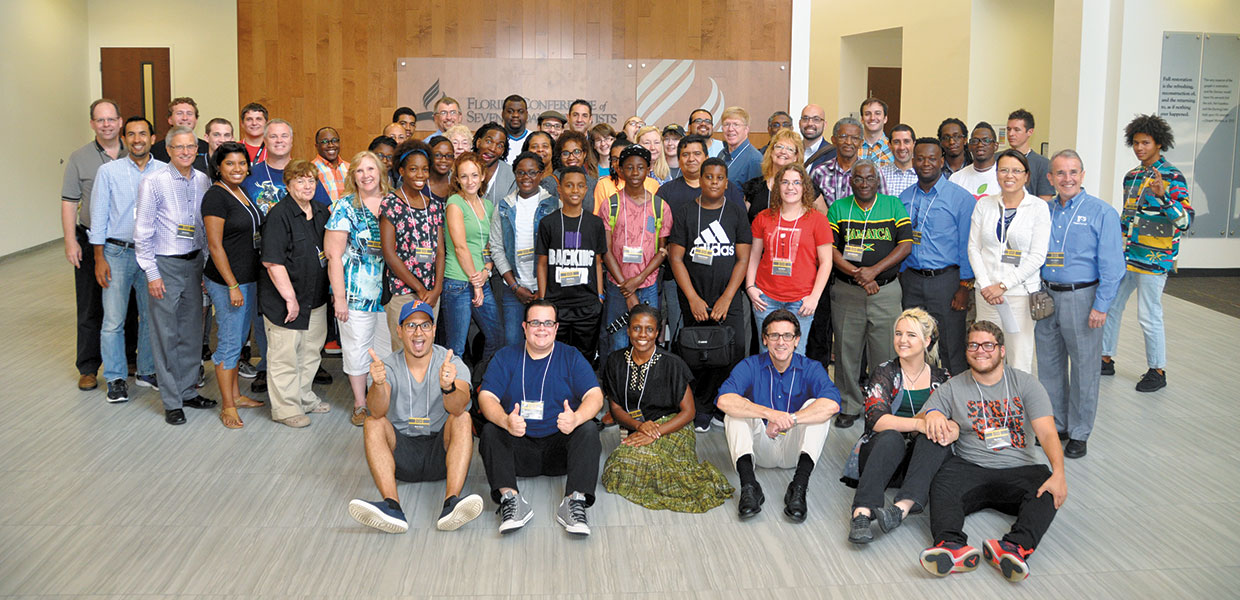 Attendees pause for a group photo during the 2016 SONscreen | Ignite workshop held August 13-14, 2016, at the Florida Conference office.
Martin Butler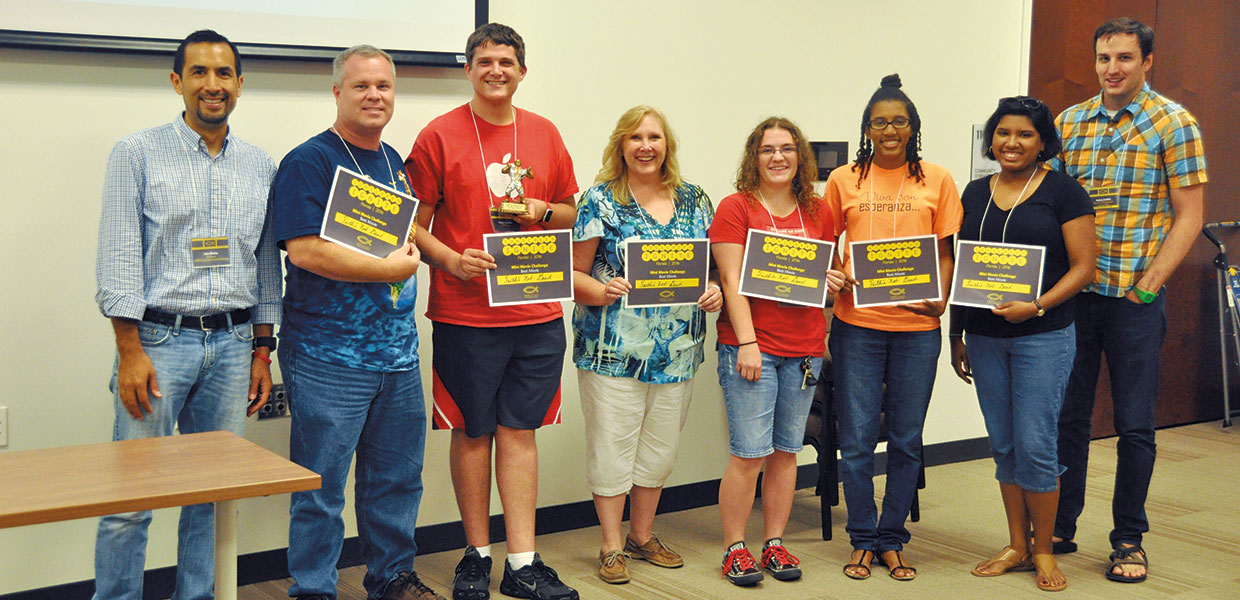 Bryan and Kathy Lankston (third and fourth from left) were on the Mini Movie Challenge team that won SONscreen | Ignite's Best Movie category for their production, Faith's Not Dead. Rodney Ramey (second from left) helped produce the film while Kari Nelson (fifth from left) and Bre Barclay (sixth from left) helped write the script. Also shown are Alondra Suarez, cast extra (second from right); Julio Muñoz (left), North American Division SONscreen Film Festival director; and workshop presenter Nathan DeWild.
I attended the SONscreen | Ignite Film Workshop sponsored by the Florida Conference Communication Department on August 13-14, 2016. At this two-day event, excellent speakers covered every aspect of filmmaking for professional and local church use. This was the second year that my mother, Kathy, and I attended.
I am pleased to say that I was a member of the 2016 Mini Movie Challenge winning team. Our group consisted of members of my New Port Richey media team, a Florida Conference teacher from Altamonte Springs, and an actress from Fort Pierce, Florida.
During the workshop, we learned some great lighting techniques and networked with other attendees to improve what we were already doing in New Port Richey. We are using ideas we learned in the breakout sessions during our Sabbath School and church presentations.
My mother is working with her Adventist Christian Academy third- and fourth-grade classes on photography, and they are making a short film based on a modern day parable. Creating a desire to use media to further Christ's message has become a part of the Bible program in her classroom.
Thanks to some of the people we met at the workshop, we are also using media and drama with the school choir that my mother conducts. We are striving to impact others and share the Gospel message with as many people as possible.
Florida | January 2017