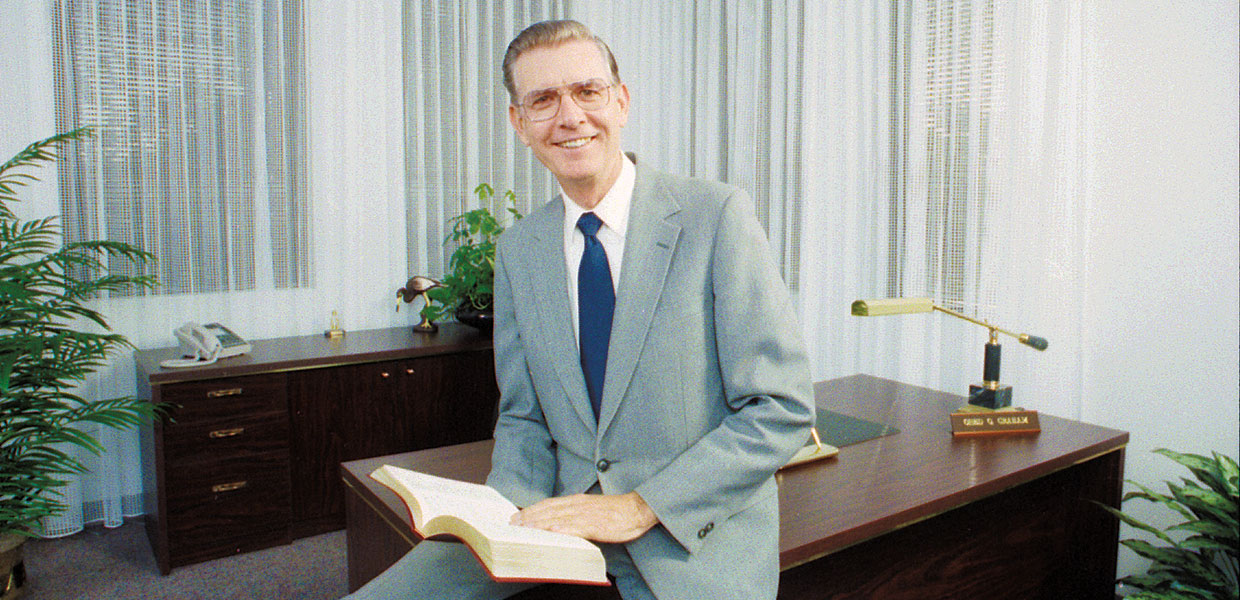 Dale Clark, photography
Obed O. Graham, 90, was born September 10, 1928, in Ashland, Georgia, to the late Elzie and Amanda Graham. He was number eight of nine children. Graham passed away on April 14, 2019. A memorial service was conducted at North Lake Church in Leesburg, Florida.
The family moved to Chattanooga, Tennessee, where Graham attended Graysville Academy (now Collegedale Academy). He was baptized at age 15 by W. C. Webster in 1943.
While Graham was at Southern Adventist University, students from all over came to attend a colporteur rally. He met Coretta, who was attending with a friend, and they began writing to each other. They were married on July 31, 1949, in Dade County, Georgia. They finished college in 1954 with Obed receiving a B.A. in theology and Coretta graduating as a Bible worker.
His denominational work encompassed many positions: educator, singing evangelist, pastor, departmental director, and secretary in five conferences: Gulf States, Texas, Georgia-Cumberland, Chesapeake, and Florida.
The Graham children remember singing in the car while traveling to churches for their dad to preach. He loved being contacted for his creative abilities for building schools and churches, and his plans were used for the Tampa First and Miami Temple churches in Florida.
In 1990, Graham became president of Florida Conference. Under his leadership, churches were encouraged to design their local evangelism program, and own it rather than implement and operate a Conference-designed plan. At the beginning of his presidency, the membership was 29,900. Through the work of the Holy Spirit and under Graham's leadership, Florida pastors and laity worked to bring the membership to 40,090 in 1996. More than 14,000 were baptized during his term of service.
After he retired in 1997, he remained involved in ministry. He and his wife donated the land and assisted in the building of the North Lake Church in Leesburg, Florida. The church he dearly loved was dedicated free of debt just one month before his death.
Through the years, Graham conducted marriage ceremonies, baptisms, committee meetings, special meetings, numerous sermons, and used his musical talents whenever needed. He always had a warm smile, willingness to help, and a love for all those he came in contact with.
He is survived by his wife of 69 years, Coretta; two sons, Chester (Ivy) Graham, and Randy (Angela) Graham; two daughters, Karen (Gary) McFadden, and Cindy McMillan; one sister, Corrine Young; two grandchildren; and five great-grandchildren.
Florida | July 2019