by meghan brescher halley
More than 200 breast cancer survivors have directly benefited from the Pink on Parade proceeds.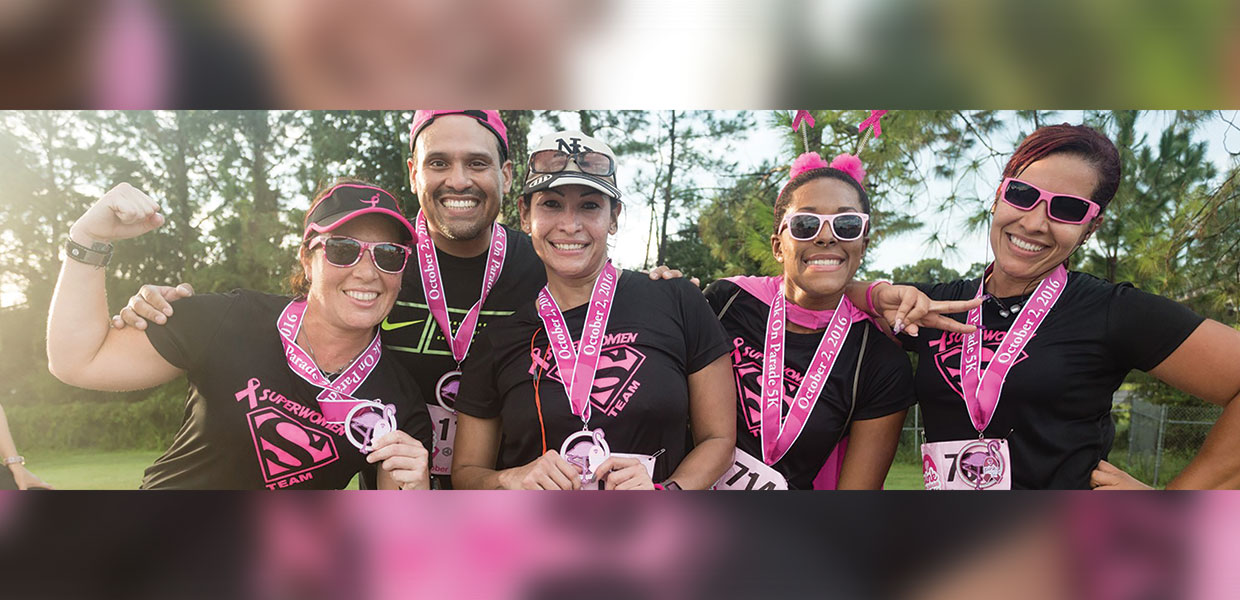 Men and women come dressed in pink to unite for the cause, and raise money to benefit those battling breast cancer.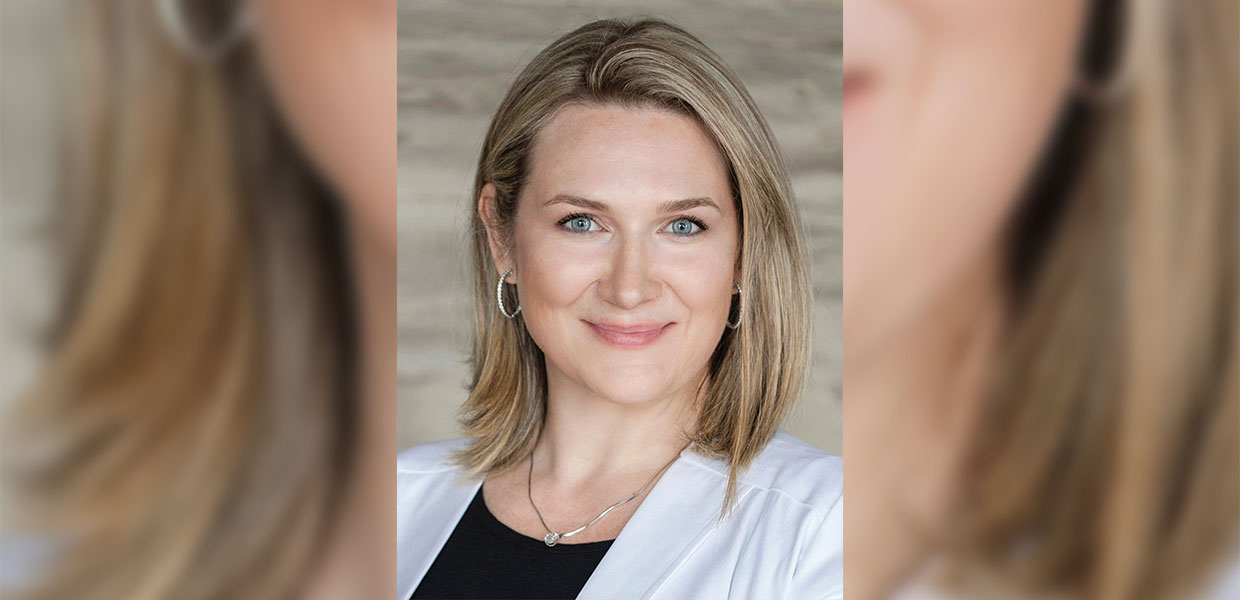 Olga Ivanov, M.D., medical director of the Comprehensive Breast Health Center at Adventist Health System's Florida Hospital Celebration Health, started Pink on Parade to raise funds for breast cancer awareness, research, and treatment.
The best way to predict the future is to create it": a line made famous by Abraham Lincoln that has inspired many to take chances, stay strong, and make their own path. This line is a personal favorite of Olga Ivanov, M.D., medical director of the Comprehensive Breast Health Center at Adventist Health System's Florida Hospital Celebration Health, and has led her to do something truly remarkable.
Ivanov wanted to do more for her patients, whether they were just beginning their battle against breast cancer or had already won, and she saw a need to build a support system and community to help their healing long after treatment. In 2013, with the help of Florida Hospital, the Pink on Parade 5K came to life — where those touched by breast cancer could come together, all affectionately wearing pink to say, "I won't let cancer win."
"This parade touches thousands of lives. Breast cancer doesn't discriminate. It can happen to anyone, at any age. Pink on Parade allows us all to unite for the cause, and make a real difference in our community," said Ivanov. "I am inspired by the strength of my patients, and I wanted to find a way to give back to them, to honor them, and I couldn't think of a better way than pinking out the town of Celebration."
The year 2017 marks the fifth consecutive one for Pink on Parade. Since its start, the event has brought together more than 3,500 participants, has benefited more than 200 breast cancer survivors, and has raised nearly $200,000, all of which has gone to women battling breast cancer within the central Florida community.
"This money goes to an important cause of supporting every single patient that gets treated for breast cancer at Florida Hospital Celebration Health," explained Ken Bradley, chief executive officer at Florida Hospital Celebration Health. "It is part of our mission to care for others as though they were family, on all levels — body, mind, and spirit — and this unique event gives us the opportunity to do just that."
Pink on Parade proceeds are distributed into three specific buckets: innovative research, patient assistance, and wellness packets.
Currently, Florida Hospital Celebration Health is in the process of receiving a relaxation pod, ORRB X, that breast cancer patients will sit in immediately before their first appointment to help clear their mind before getting any news. This technology is only one of two in the entire nation being used within a hospital to provide a positive environment to enhance patient retention.
Treatment can get pricey, and many patients find it difficult to stay financially afloat. The last thing they need on their minds is stress and worry about affording life-saving treatment. In an effort to relieve that burden, a portion of the proceeds goes to helping them pay bills — whether medical or personal. Ivanov shared that these proceeds have paid mortgage bills, and even helped buy a plane ticket so that a mother could be with her recently diagnosed daughter.
A wellness packet worth more than $500 is also given to each and every patient to provide whole-person healing of the body, mind, and spirit. This package includes one-on-one counseling with a cancer-certified dietician to develop a nutrition plan that can help prevent a reoccurrence of disease, metabolic testing, functional movement assessment from an exercise physiologist, a lymphatic massage, and more.
Linda, a breast cancer survivor who is a patient of Ivanov, explained how the wellness package helped her heal more effectively and more quickly: "The wellness package truly made my body and mind feel clearer. It was just one more showing of kindness, love, and support from our hospital caregivers."
On the day of the event, the streets of Celebration, Florida, turn pink as participants lace up their sneakers and come together in their fight against breast cancer. The community wraps its hands around these individuals, empowering them to stay strong, and to create their own future.
"It is very emotional to show up here and see this wave of positivity," stated K.T., a breast cancer survivor and patient of Ivanov. "Who knew a bunch of women with crazy pink wigs and pink outfits could be so inspiring?"

Meghan Brescher Halley

Brand specialist at Adventist Health System
Adventist Health System | October 2017