By Meryl James-Sebro, Ph.D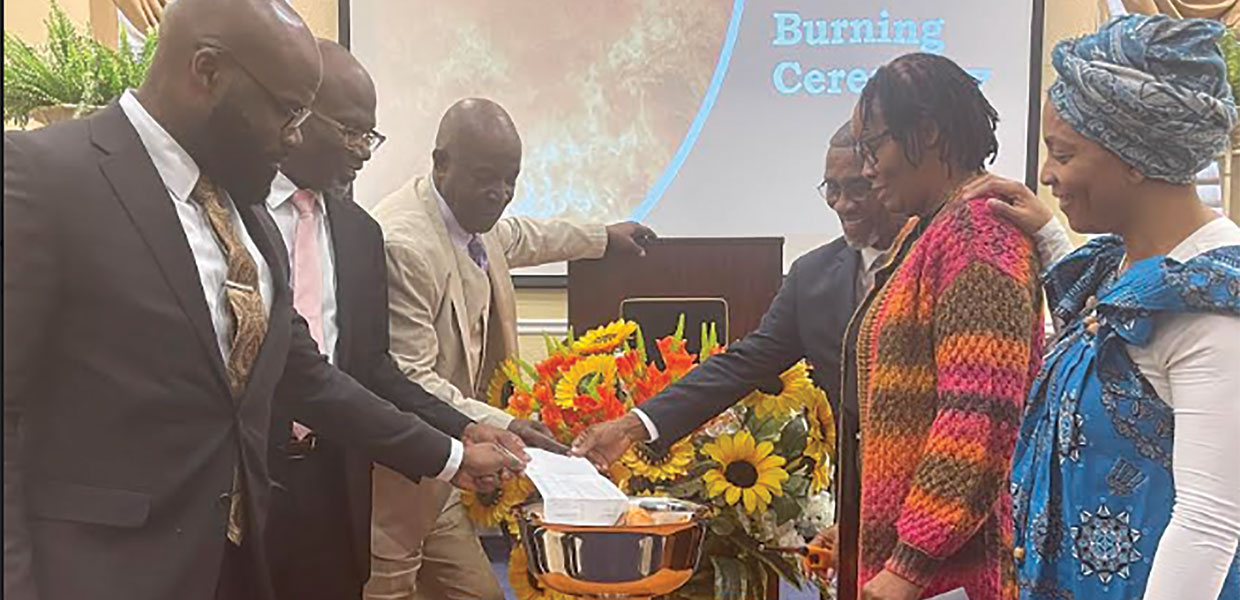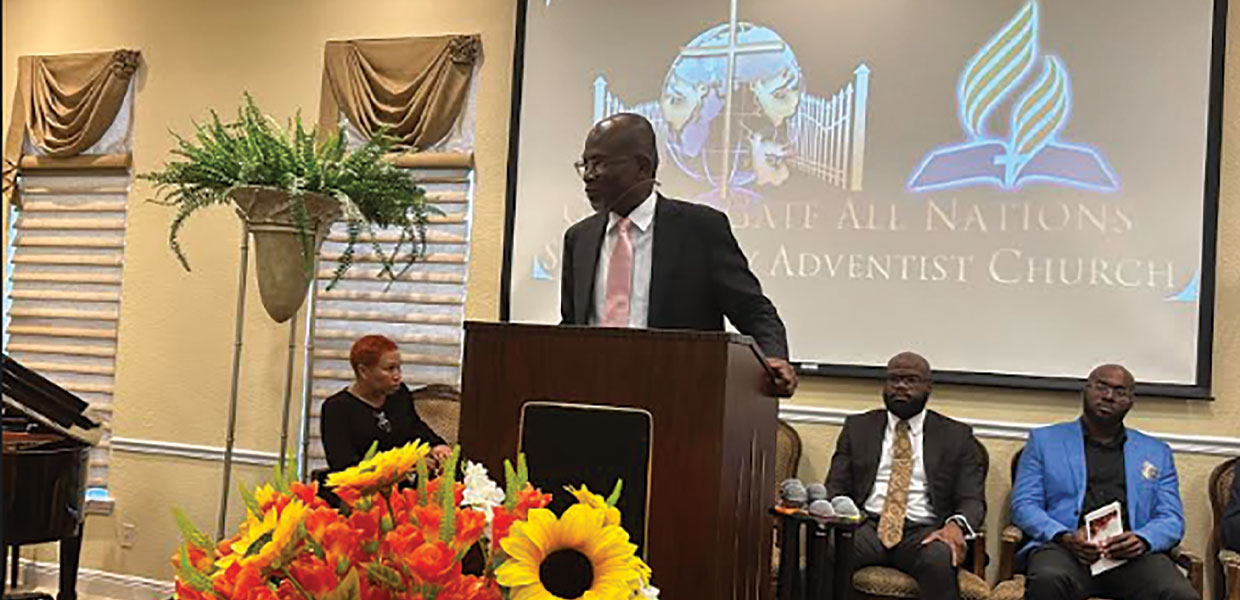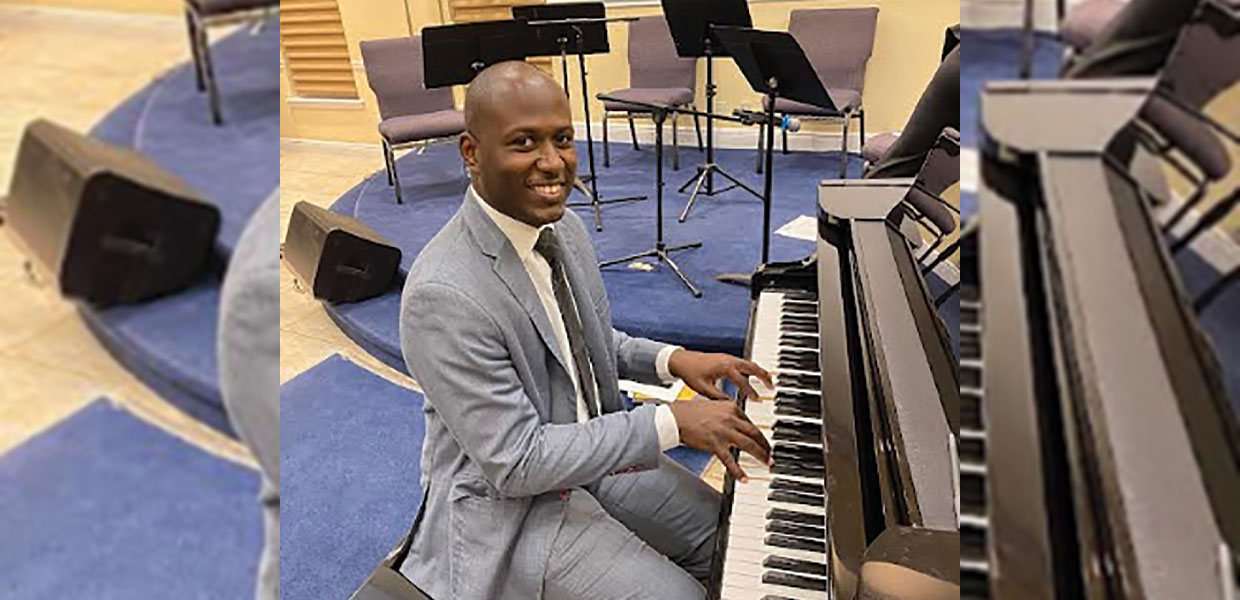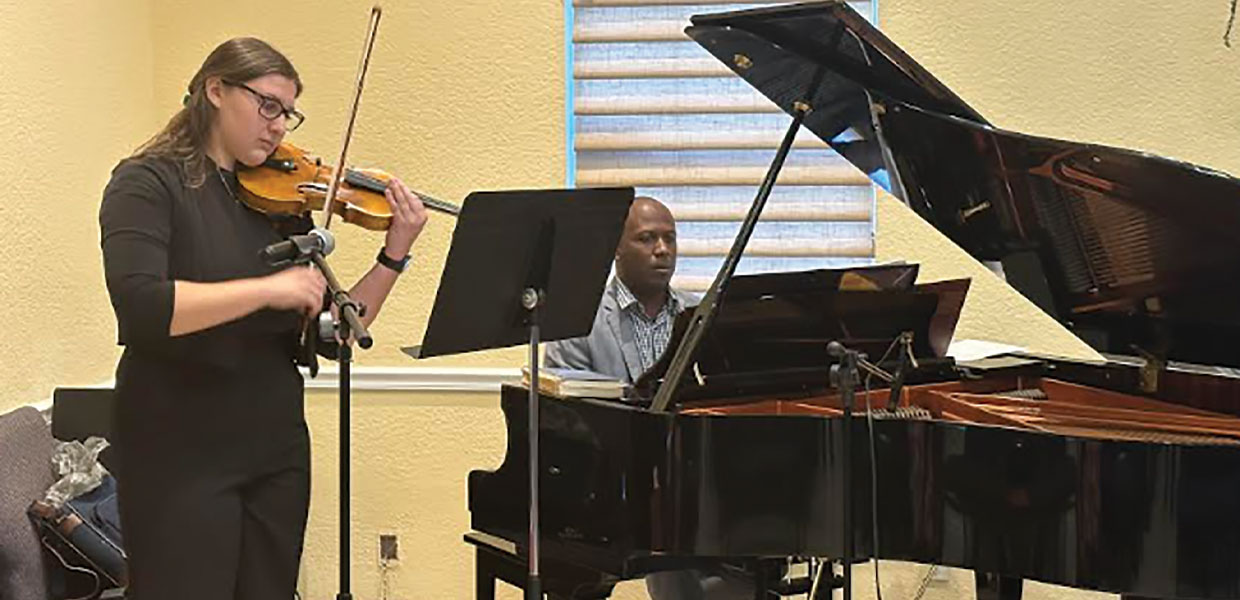 It was Christmas Eve Sabbath, and Golden Gate All Nations, Naples, Florida, choir had rehearsed Handel's Hallelujah Chorus with great gusto, under the directorship of William Byas, M.D., a young, classically trained musician. The choir sang spiritedly on the Christmas Eve Sabbath to an appreciative congregation.
Early the next day, one of the basses, James Ivan Ogieste, was rushed to the hospital. He died a week later on New Year's Day.
He was a beloved elder, Sabbath School teacher, lay preacher, soloist, and gentleman farmer, with a passion for prison ministries. His sudden passing was tough for Golden Gate All Nations members. At Ogieste's funeral service, memories were shared of his native Tobago, West Indies, and a humorous ditty about his beloved plantains was composed and sung by four of his daughters — their rendition of "Beulah Land," his favorite hymn, and that of Ruth, his wife of 56 years. Tears flowed from seasoned men and women.
True to the divine promise, joy sneaked through the next morning at Sabbath service. It was also a mortgage-burning service for the Fellowship Center that now serves as the sanctuary. However, this was no ordinary mortgage burning; it cleared the path for the building of the long-awaited church sanctuary. In addition, among the members who had initiated the faith-filled decision to establish the church in 1994, were Michael Owusu, D.Min., president of the Southeastern Conference, and his wife, Brenda Owusu, D.N.P., who were present.
The Owusues had joined Edwin and Lynda Gayle, and Manzie and Hyacinth Marlowe in meetings for the establishment of a new church, later starting the church as a company under the Mahanaim French Church. The company navigated a rugged journey of renting different facilities for worship services before purchasing, in 2001, 4.6 acres of land on Rivers Road in the Golden Gate Estates of Naples.
Three years later in February 2004, the church broke ground for the building of the Fellowship Hall, which was completed in December of 2006. Owusu served as pastor from 1994 to 2002. He was followed by Larry Harris, pastor, who served until 2005. Walter Douglas, Ph.D., came out of retirement as chair of church history and founder and director of the Institute of Diversity and Multiculturalism (now Office of Inclusion and Culture) at Andrews University, Berrien Springs, Michigan, to pastor Golden Gate All Nations Church for 14 years until his retirement in 2019. He still worships there. Dolphy Cross, D.D., pastored the church until his assignment ended in 2022. A new pastor is soon to be announced.
After the service, the congregation and attending guests were treated to a delicious alfresco fellowship luncheon, followed by a concert by William Byas, M.D., and Jessica Byas, M.D., both medical practitioners. The Drs. Byas and Byas Philharmonic performed hymn arrangements, classical piano, and southern gospel.
The Philharmonic was formed in 2010, and engages world-class musicians from the best local music schools and audition videos. One such musician, Naples-based Natalia Rosen, an accomplished violinist, moved hearts with a soul-stirring performance of "Amazing Grace" during the morning Sabbath service, and then again with a Matt Riley arrangement of "All Creatures" in the afternoon concert. Jessica Byas, a master vocalist, along with Jennifer Rodriguez and Jessica Preston, brought the congregation to their feet with a joyful rendition of "The Holy City" that demanded an encore. The Philharmonic was composed of two trumpeters, a cellist, a violinist, a clarinetist, and three singers, accompanied by William Byas, a gifted piano virtuoso.
The Byases are recent additions to the Golden Gate All Nations Church Music Department, under its director, Yvonne Douglas. Their stated intention is "to make music one of the strong arms of evangelism, since people flock to where their souls are fed." This objective is in sync with Owusu's message of the power of establishing and developing relationships through mingling, avoiding the "fortress mentality," and focusing on building bridges to spread the salt and light of the Gospel. William Byas plans to do this through community concerts, local after-school music lessons, and creating ways to musically enhance the worship service. The Drs. Byas and Byas Philharmonic has already conducted fundraising concerts for international causes: Haiti, after the 2010 earthquake; Syrian refugees in Lebanon; Adventist Health International through Loma Linda; and a hospital in Liberia during Ebola.
William Byas is eager to adapt his talent to his audience after careful examination of his audience. His has a holistic approach that embraces different musical styles: "We tailor our concerts to the needs of our audience with familiar songs. We love to introduce some songs that may not be familiar to broaden their horizon. I'm all about feeding my audience. My music program is a full meal. If spice is not warranted, there will be no spice. But, many may not be satisfied with just rice," said Byas.
The Drs. Byas and Byas Philharmonic has operated in New Jersey, New York, Massachusetts, California, and Florida. The premier concert in Naples promises happy feasting on heaps of "musical spiced rice" at Golden Gate All Nations Church, even as they await a new pastor.
is the communication director at Golden Gate All Nations Church
in Naples, Florida.
Southeastern | April 2023