by JAcob fisher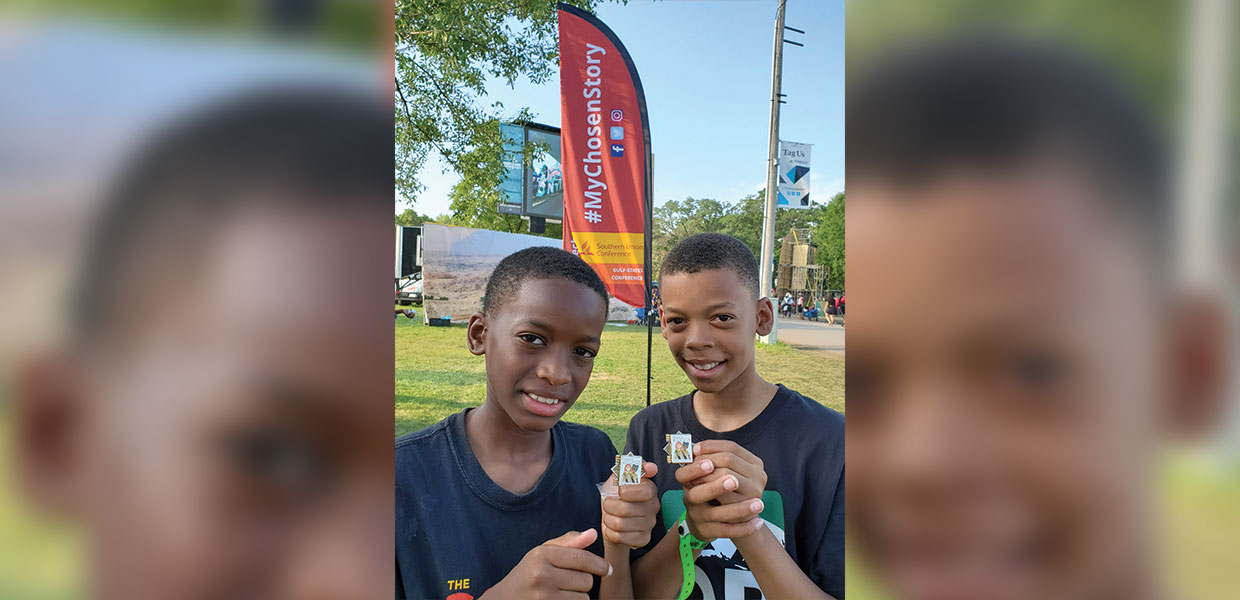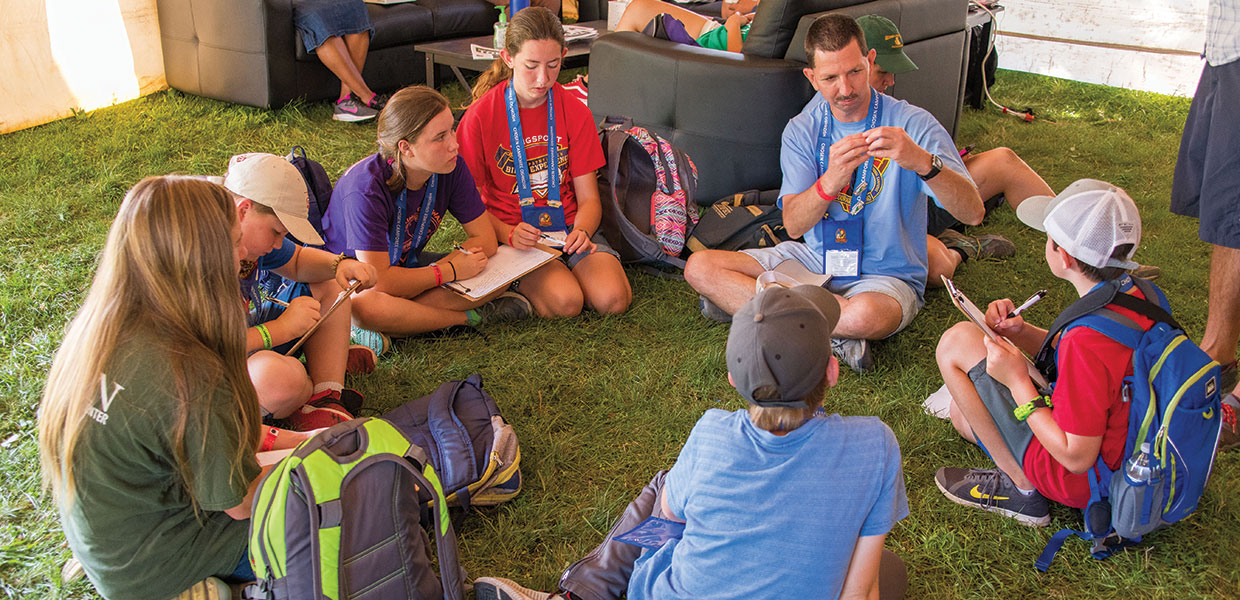 R. Steven Norman III
In this modern world ripe with the over-saturation of media messages, it was time for a radical new solution that would bridge the generational divide, and teach young Southern Union Pathfinders about the rich world of storytelling. This year at the International Camporee in Oshkosh, Wisconsin, such a program was initiated, and the voices from hundreds of Pathfinders could be heard. From the southernmost tip of Florida, to the rolling pastures of Kentucky, Southern Union Pathfinders now tell their Oshkosh 2019 stories to their friends, families, and churches back home.
The inception of this new undertaking began at the World of Coca-Cola, of all places. The editorial team of the Southern Tidings was visiting the factory for an inspirational boost to methods of powerful outreach with the Gospel. Mental notes were taken and strategies memorized, and when the group retired to a nearby restaurant, R. Steven Norman III, Tidings editor, listened to new ideas that would launch the Tidings into a new frontier. It was brought up that Coca-Cola was utilizing trading pins, and that they were actually the organization that housed and managed the trading pins for the Olympics. As Norman put it, "When I thought about utilizing Pathfinder trading pins in an attempt to reach young people … it was as if a brain tornado went off with a revolutionary idea!" Idea after idea was volleyed across the table, and eventually the pieces were put in place for a week-long program that would reward Southern Union Pathfinders for engaging with the Southern Tidings both on social media and in print.
The idea relied upon a team of hardworking journalism students working in concert with the Southern Tidings and the Southern Union. Once word spread that an exclusive limited edition pin was being offered, Pathfinders were anxious to get hold of it. However, it would not just be given away or bought, but earned through writing a news story about an experience surrounding the 2019 International Camporee.
Before fingers hit the keyboard, interested Pathfinders were given a quick tutorial on the ins and outs of writing a good news story. From the freedom of the press to the ethics surrounding plagiarism, the Pathfinders carried their newfound knowledge to computers and took on the task of writing their very own Oshkosh Southern Tidings news story.
These stories range from first-time impressions of the Camporee to endeavors of cross-country bus trips. Each story possesses its own personality, stemming from diverse Pathfinders coming from multiple walks of life. On top of this enriching experience, Pathfinders were also encouraged to share their story visually through social media. Using #MyChosenStory in their posts, campers were given the opportunity to appear on a jumbo screen overlooking one of the main intersections at the campsite.
Rachel Beaver, senior public relation major at Southern Adventist University in Collegedale, Tennessee, and instructor for this new program, expands on how the week of working with Pathfinders impacted her: "It was interesting seeing the reaction to journalism information that I know as common knowledge …. I loved watching them take the information and just run with it .…" Beaver continues, "Because this was about Oshkosh, I got to witness the event through the eyes of hundreds of different and creative people."
Club leaders and Pathfinders alike reacted positively to the exploratory program that rewarded story writing with a shiny new pin. Lorrie Ilchuck, a club leader from the Georgia-Cumberland Conference, responded to this new initiative, "I think it's great for the kids to write a story … it helps them get their thoughts together about what they enjoyed, and it also gives feedback to their conferences in the hopes that they will keep this traditional Camporee going."
The notion of having to write for a pin may have surprised some Pathfinders, but Ruthie Austin, a young camper from the same club as Ilchuck, giggled as she summed it up perfectly: "It was actually more fun than I thought it was going to be!" That was one of the goals of this program, to present the career of journalism as fun and rewarding — not as a joke or as an outlet which only spreads lies, but as an outlet for truth and integrity.
Because these Pathfinders have engaged with the Southern Tidings in this way, they can claim that they have written for the Tidings, and that in turn ignites a spark in them to carry the Gospel message further. In this effort the Tidings hopes to encapsulate multiple generations of Pathfinders and years of attending different International Camporees. Norman sums it up perfectly, saying, "Young and old will be able to gather around this magazine and find their identities, then come together in the spirit of Pathfinders."
If the Gospel message and journalism are expected to thrive in the modern age, steps like this must be taken in all aspects of the Church. A unified effort to reach the young people of the Church will not only save lives for the Kingdom, but welcome the second coming of Christ.
Donna and Ron Streeter sit at the Pathfinder Museum. Ron is the retired Pathfinder and youth director for the Columbia Union Conference. He directed the Friendship Pathfinder Camporee in 1989.

Jacob Fisher is a senior digital broadcast journalism major in the School of Journalism and Communication at Southern Adventist University in Collegedale, Tennessee.
Southern Union | October 2019