Don Keele Jr. and Gregory Taylor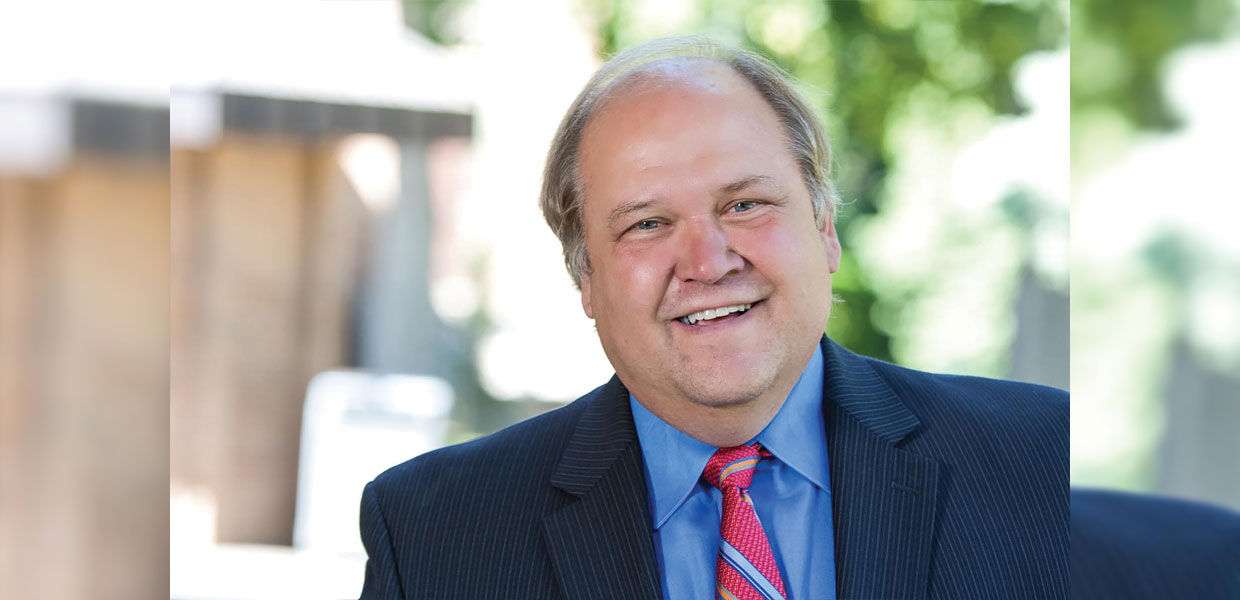 More than 1,000 individuals gathered on April 1, 2023, at the Collegedale, Tennessee, Church, with another 253 watching via livestream, to celebrate the life of Kenneth E. Rogers, recently retired youth and young adult director for the Southern Union Conference. "Pastor Ken," as he was affectionately known, lost his battle to renal failure on March 17, 2023, at the age of 68. He passed peacefully to his rest and is awaiting the resurrection call of Jesus.
Pastor Ken spent almost all of his career serving the youth and young adults of the Seventh-day Adventist Church, first as a youth pastor in numerous churches, later as chaplain of Southern Adventist University for many years, as vice president of student life at Walla Walla University, and finally serving as the youth and young adult director for the Southern Union Conference, the position from which he retired in January of 2023.
Many of those Pastor Ken served during their formative and growing-up years remember him as a mentor, a kind and compassionate pastor, a person who they knew always cared for them. Pastor Ken believed that empowerment of young people lay at the core of his ministry philosophy, and relationships were the currency that he used to empower them. He forged strong, often lifelong, relationships wherever he served.
Rogers was honored by the North American Division in January 2023, with a Lifetime Achievement Award, the highest honor the Church Ministries Department bestows on a person. When presenting the award, North American Division associate youth and young adult director, Vandeon Griffin, D.Min., said, "We thank God for the ministry, the leadership, the humor, and Ken's commitment to God and to students across the North American Division."
In his last position, he worked with all the Southern Union Conference's youth and young adult directors, Pathfinder directors, and camp directors. We asked this group of Rogers' colleagues about his impact on their life and ministry. Here are some of their responses:
"Ken's leadership was one of a kind. His childlike spirit was always twinkling in his eyes, and he taught me to never lose the sense of childlike love for Jesus. 'Keep it about Jesus,' is what he would tell me. And, it was in his shared smiles and kindness that I saw God reflected in him," said Theresa Stride, year-round program director for Camp Kulaqua.
"Ken had a unique ability to make you think that you were the most important person he had ever talked to. He had a gift of valuing and fostering meaningful relationships," said Gregory Taylor, former Kentucky-Tennessee Conference youth director and current Southern Union Conference youth and young adult director. "I thank God for using Ken to remind us all of the need to disciple young people and to ask God to help us create lifelong followers of Jesus," said Pedro Perez, Florida Conference club ministries director.
"Ken was my friend, and Ken was fun," said Rick Faber, Carolina Conference senior director of camp ministries."
"Ken epitomized the gentle leader. He led from the side. He would come alongside you and lead. We ministered together during the 'Discover the Power Camporee,' and I witnessed his gentle leadership of the overflowing, enriched talent of the praise team, as he gently led them. I admired that about him," said Roger Wade, South Central Conference communication director and former youth director.
"Ken was a man of many talents. He shared with me how he felt a calling from God when he was a teenager at Sunset Lake Camp in Washington state. He was also a tremendous choir director. I've never seen anyone who could lead the Vespers on Friday night at Southern any better than Ken. He could preach. He loved sports and was a great tennis player and golfer. He was involved in youth ministry as a leader because it was in his heart. He heard God's call when he was a teenager at camp, and he never backed up from the challenge. Faithful to the end, we look forward to the day when Ken hears Jesus say, 'Well done my good and faithful servant,'" said Phil Younts, Florida Conference camp ministries director.
"Ken was a guest speaker my freshman year at Forest Lake Academy. His sermon, which I still remember to this day, changed the trajectory of my life. He returned my senior year and solidified God's calling on my heart to join the ministry. Afterward, in college and beyond, he gave me great wisdom, empowered me to become stronger, and gave me opportunities as a young man to have influence in the lives of my peers," said Juan Rodriguez, Florida Conference youth and young adult ministries director.
"The past 10 years, we have worked closely in developing Young Adult and Adventist Christian Fellowship Ministries, both in the Georgia-Cumberland Conference, as well as in the Southern Union. I miss his wisdom, wit, leadership, and most of all, his friendship. I look forward to the day soon when we can gather around the Throne of Jesus and swap stories for eternity," said Don Keele Jr., director of Georgia-Cumberland Conference's young adult and Adventist Christian Fellowship Ministries.
While Pastor Ken will be deeply missed, we can find hope as we resonate with the words of Viv Cook, left on Rogers' Facebook page a few days after his passing. "Ken, until then our hearts will go on singing … until then our joy will carry on … until that day when our eyes behold that city … Until the day God calls us ALL home."
To watch his memorial service, go to https://livestream.com/collegedalesdachurch/churchprograms, and select "Ken Rogers' memorial service" from the list on the right.
Southern Union | August 2023