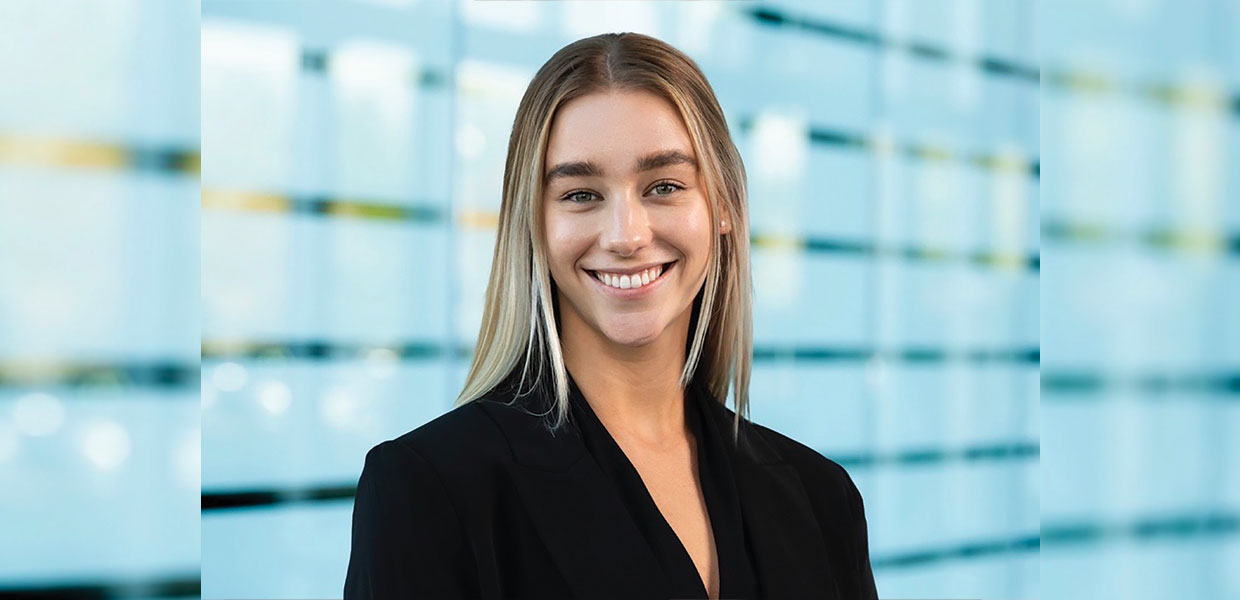 Alexis Schultz
Throughout my time as a resident at AdventHealth, I have come to learn that everyone has a personal journey that has led them to a pivotal next step in their lives or career. For me, that journey started a long time before I became a resident. Growing up in central Florida as a Seventh-day Adventist, I learned from a very young age about AdventHealth, a health system that has since become one of the largest non- profit, faith-based health care systems in the United States, with more than 50 hospitals and more than 1,200 care sites in nine states. As with many of my friends and classmates, it seemed that we all had a connection to AdventHealth. If your parents didn't work there, chances were someone you knew did.
Ever since I can remember, I've felt a calling for health care and joining the AdventHealth team. However, I thought my passions were on the clinical side, perhaps as a physician. After taking several personality tests to learn more about myself, I discovered my interests were focused on the administrative side of health care. A few years later, I would get the privilege to intern at the AdventHealth West Florida Division offices and intern virtually during the pandemic. I felt blessed to join the 2021 residency cohort with an emphasis on strategic planning and marketing.
The last year and a half of my residency at the AdventHealth Leadership Institute has been beyond anything I could have imagined. The residency lasts three years. During this time, I will rotate through multiple teams in the marketing and strategy areas of AdventHealth. It can be a little overwhelming since marketing and strategy encompasses many things, but that is also what I see as the biggest blessing. As a resident, I have the opportunity to be involved in different areas of work, such as developing regional business plans, and building out the consumer experience for a new AdventHealth ER as part of an alliance with Walt Disney World Resort, as well as corporate strategy management, event production, and creative marketing projects.
In addition to tactical projects, I've also had the honor of working alongside talented leaders who come from many unique backgrounds. When I joined this company, one of the biggest factors that guided my decision was the mission and culture of AdventHealth. Through my experience, I have seen the mission come to life in the work we do, the way we interact with our team members and patients, and how we think about the future of care delivery at AdventHealth. This is my first time working with an organization long-term, and it has been very fulfilling as I continue to develop connections with the teams I work with in a way that extends beyond the workplace.
A pivotal moment happened during my first few months. My rotation supervisor set up weekly meetings with me to talk about my experience and see how I was doing personally. This was unexpected given his busy schedule and the fact that I was new to the organization. This set the precedent that has carried on throughout my experience of ensuring the people around you feel cared for. To feel connected to the people you work with is critical, and I see this in practice every day.
The Leadership Institute teaches residents the principle of "Lead Self, Lead Others, and Lead Results," the three main pillars to guide our thinking in our development as leaders. The philosophy behind this idea is that one must take care of the body, mind, and spirit before leading and influencing others. By leading others, you are also taking care of them, and that is when you drive true results. I try to always emulate these principles as I move from team to team. I "Lead Self" by intentionally taking care of my body, mind, and spirit. I get the opportunity to fully "Lead Others" when I'm given autonomy over a project, or when I help onboard new residents and interns and share a glimpse into the deeper meaning behind the work we do and how we can adapt it to the small things we do. Each pillar of this framework is connected. By successfully doing the first two, you can achieve the third: "Lead Results."
Serving as a resident has been a blessing, and I can't think of a better way for me to extend Christ's healing ministry to others around me.
AdventHealth | August 2022