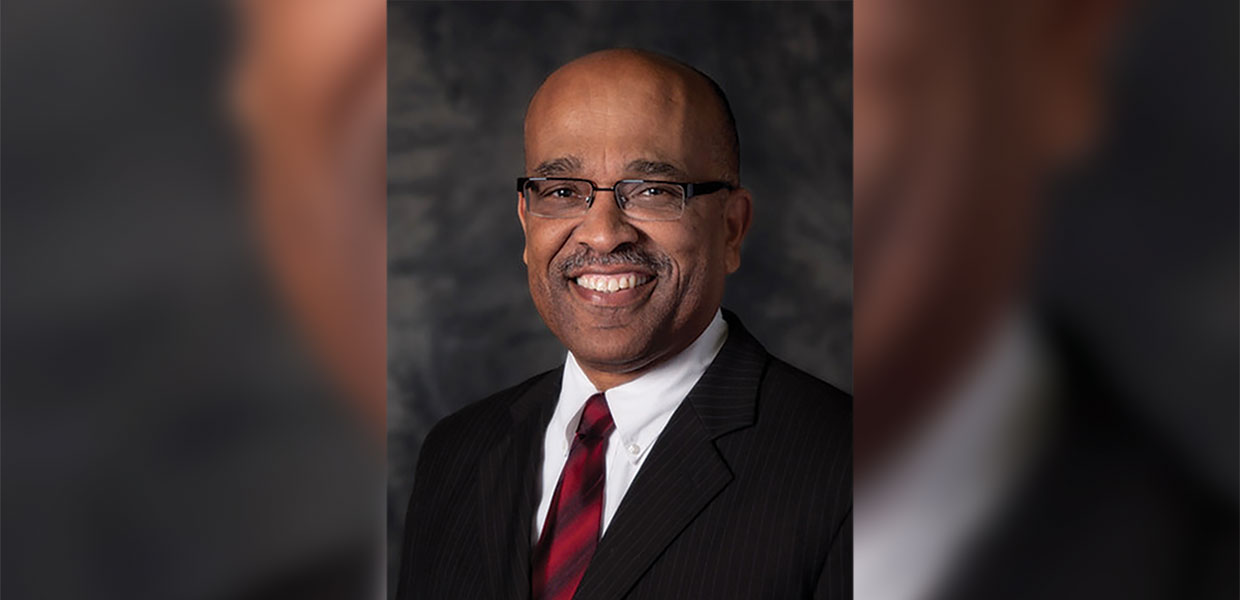 Roscoe Joseph Howard III, D.Min., 64, born September 9, 1954, died January 21, 2019 in Apopka, Florida. He was full of faith and trust in Jesus. When Jesus gave Ethel Howard and Roscoe J. Howard Jr. the beautiful gift of a son, they called him Roscoe and counted themselves blessed to have him. He was a mix of mischief and pure joy from the start, with a special spirit of humor, love, and unflagging energy as well. God had big plans for his life from the very beginning.
Roscoe spent his early years on the wide-open prairies of Casper, Wyoming, where he was the youngest of four siblings and the only boy among three older sisters. There he learned about the love of Jesus and that Scripture is a spiritual staple. In Sabbath School he learned about the stories of Moses, David, and Daniel, and hid them in his young heart where God could water the spiritual seeds that would later bloom into unshakable faith and trust in Him. Roscoe moved to Harrisburg, Pennsylvania, at 6 years of age after his parents' divorce. It was during this time in his life, living in poverty, want, and need, that he would forge his sterling character and an unbreakable bond with his sisters. His faithful mother, Ethel, also spent many sleepless nights praying for God to save her son, raise him, and help him to be a blessing to the world. How God would come to answer those prayers later on!
When Ethel died in 1969, Roscoe moved to San Diego, California. One night he turned on the TV to find Billy Graham speaking on screen and seemingly pointing straight at him, saying, ''Young man, where will you be at the time of God's judgment?" Feeling the Holy Spirit touch him that night, Roscoe gave his life to Jesus all over again and never looked back.
Roscoe had begun his education at an elementary school in a humble community in Harrisburg. He then attended Auburn Academy in Washington, followed by Pacific Union College in Angwin, California, and then went on to spend a short stint at Oakwood College (now Oakwood University) in Huntsville, Alabama, where he met his wife and the love of his life, Osceola Wimbish. He then earned a master of divinity from Andrews University in Berrien Springs, Michigan, and a doctorate of ministry from Fuller Theological Seminary in Pasadena, California.
Using education and experience, God shaped Howard's life in a unique way to help him become the talented, multifaceted leader God would later use in many instrumental and diverse ways.
He began his call to ministry as the pastor of a two-church district in Oak Harbor, Washington. The Lord next directed him to accept a call to Emerald City Church in Seattle, Washington.
Before long, the North Pacific Union Conference called him to serve as the youth director and vice president of regional affairs. As he spent time serving on various committees around the Division and speaking on issues in an articulate, intellectual, and well-thought-out manner, it didn't take long for recognition of his gifts to spill out beyond the borders of the North Pacific Union. The Mid-America Union Conference called him to serve as the executive secretary of its territory. As he continued to grow and demonstrate his administrative prowess, the North American Division asked him to serve as their executive secretary. After he had served in this capacity for several years, the Mid-America Union Executive Committee asked Howard to return and serve as union president, and he said, "Yes."
Howard served as president of the Mid-America Union Conference for a relatively short period of time before Adventist Health System (now AdventHealth), Altamonte Springs, Florida, asked him to serve as vice president of missions. He accepted their call in December 2010, and served with distinction, dignity, and creativity until he was struck with ALS (amyotrophic lateral sclerosis), a progressive nervous system disease that weakens muscles and impacts physical function. Roscoe Howard took on the disease the same way he did every assignment he ever had — with courage, faithfulness, and an unshakable trust in God.
Throughout Howard's ministry and various assignments, he never lost sight of what was most important — his family. He was always able to keep them his top priority no matter what he was working on, and together they were able to stay a tight-knit unit throughout his ministry and life.
He fought a good fight, and he triumphantly finished his course. His family also promised to meet him around the tree of life. He is survived by his loving, devoted wife, Osceola; his daughter and "loving angel," Heather; his "faithful son," Seth; his three sisters, Twila, Taya, and Aryonna; and his father, Roscoe J. Howard Jr.; as well as a sweet host of nephews, nieces, family, and friends who will also miss him fiercely.
Southern Union | November 2019