BY Amanda Blake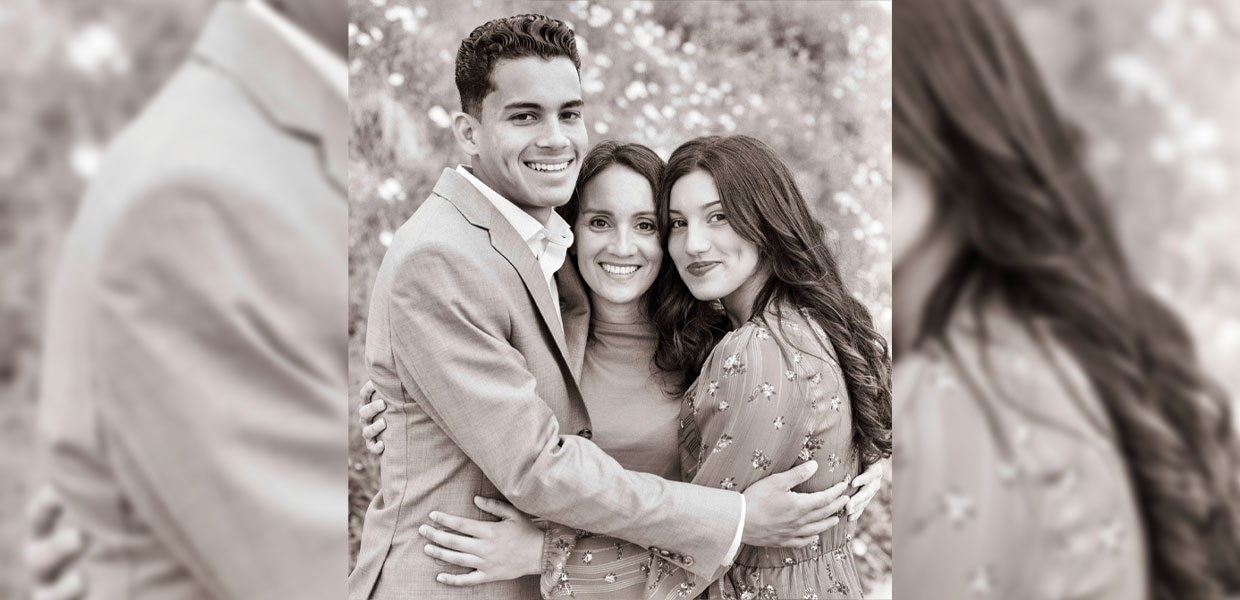 Zander Vasquez, Wendy Chacon, and Kaitlyn Vasquez
If someone had told Wendy Chacon several months ago that she would attend Southern Adventist University this semester alongside her son and daughter, she would have scoffed in disbelief. Now, Chacon is bursting to share her story as she relishes the God-given opportunity to study business management through Southern's Adult Degree Completion (ADC) program after a 22-year absence from school.
A New York City native, Chacon was raised as a Seventh-day Adventist but left the Church when she was a teen. She attended multiple colleges but never completed a degree. Juggling work and study became a battle, made more challenging by marriage, a move to the Dominican Republic, and having children, requiring her to place academic goals on the back burner.
Eventually, Chacon separated from her husband, moved to northwest Georgia, and was rebaptized. She commenced life as a single parent and began participating in a medical missionary program.
"I loved the program, but, at the same time, my kids really needed me. The overseas move and divorce were hard on all of us," Chacon said. "I decided to focus on giving my all to my kids because they are God's most important work for me."
With God's help, Chacon enrolled her children in Adventist schools, eventually sending both to Collegedale Academy and moving to the area.
Chacon's daughter, Kaitlyn Vasquez, now a freshman biology major at Southern, describes her mom as an inspiration.
"Her faith gave her strength to put me and my brother through Adventist education," she said.
Shortly after her children graduated from the academy, Chacon began researching affordable adult degree programs in Tennessee and contacted Southern's ADC director, Cynthia Wright.
"I asked God, 'Wouldn't it be amazing if, after all these years of sacrifice, I had a shot at Adventist education, too?'" Chacon said. "I didn't get my hopes up because I was scared of the price tag, but Cynthia guided me through the entire process in person. She empathized with me because she was also a single mother when she went back to school."
Wright's insightful direction made selecting classes simple for Chacon.
"I'm here to help adult learners navigate the pathways to finishing their degrees," Wright explained. "The Adult Degree Completion program is excellent for Wendy and others like her, because classes are offered online, and the tuition is affordable."
After receiving financial aid, Chacon spent only $10 more at Southern than what she would have paid at her second-choice school, which was a public university in the area.
"My mom sacrificed many years of her life to raise us in the best way possible," said Zander Vasquez, a freshman computer science major. "I am thankful to God for providing a way for my mom to finish her degree, and I'm proud of my mom for undertaking this challenge."
"The three of us are here at Southern on scholarships and grants — our whole little family," Chacon said. "God is awesome, and I can't stay quiet about that."
Amanda Blake is a junior journalism major at Southern Adventist University in Collegedale, Tennessee.
Southern Adventist University | December 2022