by Amireh al-haddad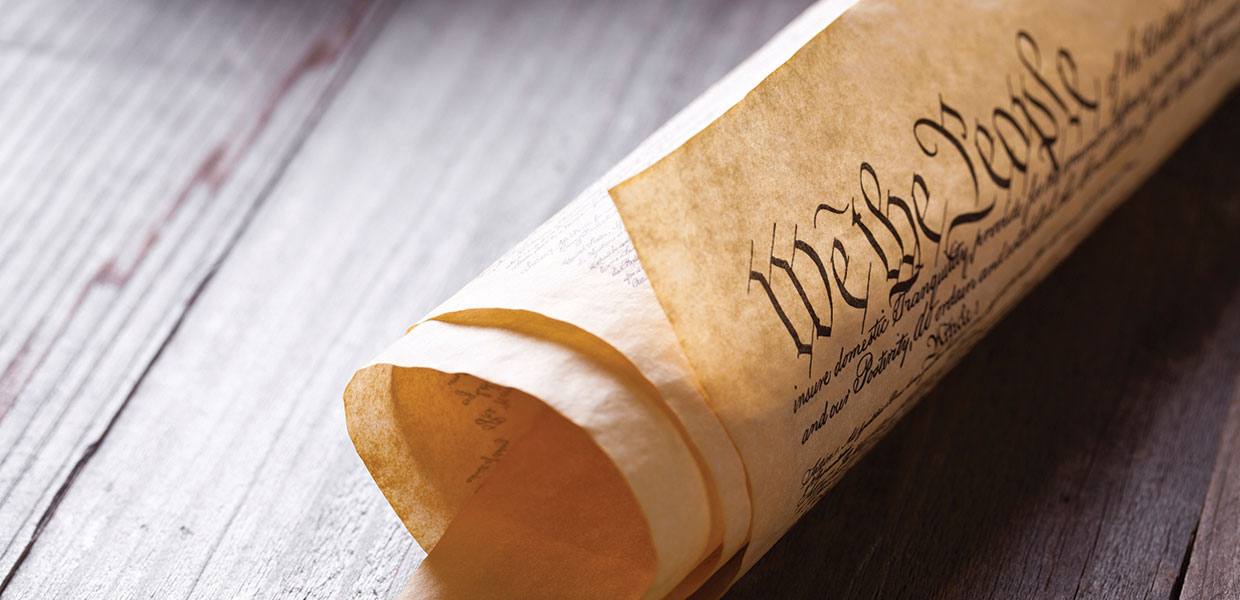 The preamble to the Constitution states without hesitation or restraint these words, "We the People of the United States, in Order to form a more perfect Union … secure the Blessings of Liberty …."
Whether you love the election results, were standing with open mouth at the election results, or are planning to move to Canada because of the election results, I have news that blows the election results out of the water. No matter who rules here on Earth, God still rules the universe!
For many years our early Church leaders debated whether or not Adventists should engage in the political process of voting. As part of the second great awakening, our Church began during an historic, politically-troubled time. By the time we had officially organized as the Seventh-day Adventist Church in 1863, the United States was in the midst of our first, and so far only, Civil War.
Our stand on voting, military service, and conservative protestant doctrines, as well as our understanding of prophecy, has left us with a very distinct denominational personality as viewed by secular and religious scholars. While we have become more diverse in our voting habits over the last 20 years, we have continued to be seen as more moderate in our political views. One of the biggest reasons for this hinges on our stand of religious liberty and our approach to government on this subject. We understand that religious liberty must be handled very delicately, as the balance to this first freedom is so precarious. Thus, our approach to this subject matter keeps us centered amid political debate and party strife.
The world once again got a view of the Church's approach to religious liberty when they started questioning who Seventh-day Adventists were during last year's election. That election cycle held some very historic moments for Adventists. It was the first presidential election to ever have had an Adventist vying for nomination to president. And, for that moment in time, it gave the Church another opportunity to explain and remind the public, as well as ourselves, that Seventh-day Adventists believe keeping church and state separate are good for both.
Those who are engaged in the public affairs and religious liberty arena must always keep before us the goal of defending and preserving religious liberty. Remember, the First Amendment starts out, "Congress shall make no law respecting an establishment of religion, or prohibiting the free exercise thereof …" As the two political parties in America have become more polarized, we as Adventists should be first and foremost in and among our communities to bring people to common ground. We should be leaders in making friends and inviting those friends to sit at a table where all are represented and can find some consensus with our elected leaders. As Seventh-day Adventists we have been placed here for a purpose — and maybe even for such a time as this.
Students of prophecy know that we should never suppose for a moment that one political party will do better than another. Each party has issues, and as defenders of freedom we must safeguard against anything that endangers religious liberty in America today. Part of safeguarding those freedoms must include dialogue with opposing sides.
The Public Affairs and Religious Liberty Department engages in dialogue with your elected officials on a constant basis, but never in order to gain political power for ourselves or the Adventist Church. The goal for religious liberty advocates is to keep all sides talking and agreeing that religious freedom is important to all who reside within the borders of this great nation. We don't believe you have to make America great again; we believe America is already great, and specifically because of her longstanding position on religious liberty.
Over the last year, I've encountered members who told me they never vote, others who say they always vote, and some who complained to me this year that for the first time they were refraining from voting. No matter your stand on voting, we all have a duty as future citizens of Heaven to make sure that liberty and justice are protected for all. We have been given the awesome responsibility of ensuring that God's gift of free choice is preserved and defended for all mankind. Join me this year as we continue to protect this first freedom.

Amireh Al-Haddad is the director of the Southern Union Public Affairs and Religious Liberty Department.
Southern Union | January 2017