by Angela Baerg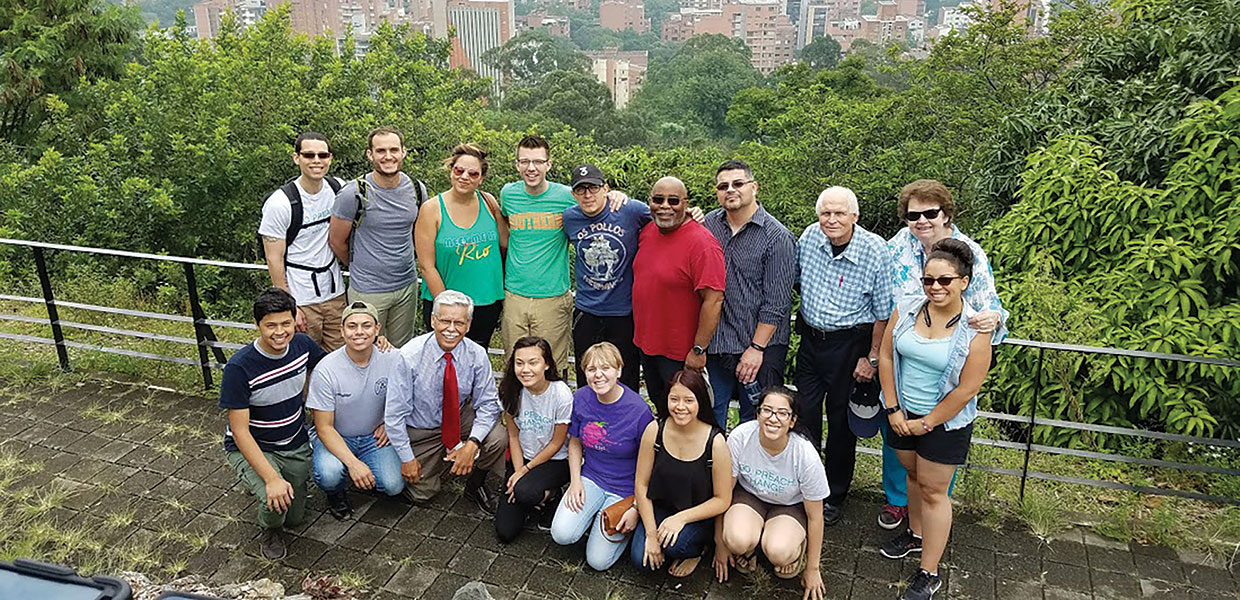 Southern nursing major Genesis Serrano (quatting, right), and others in her evangelistic team, preached in Colombia this past summer.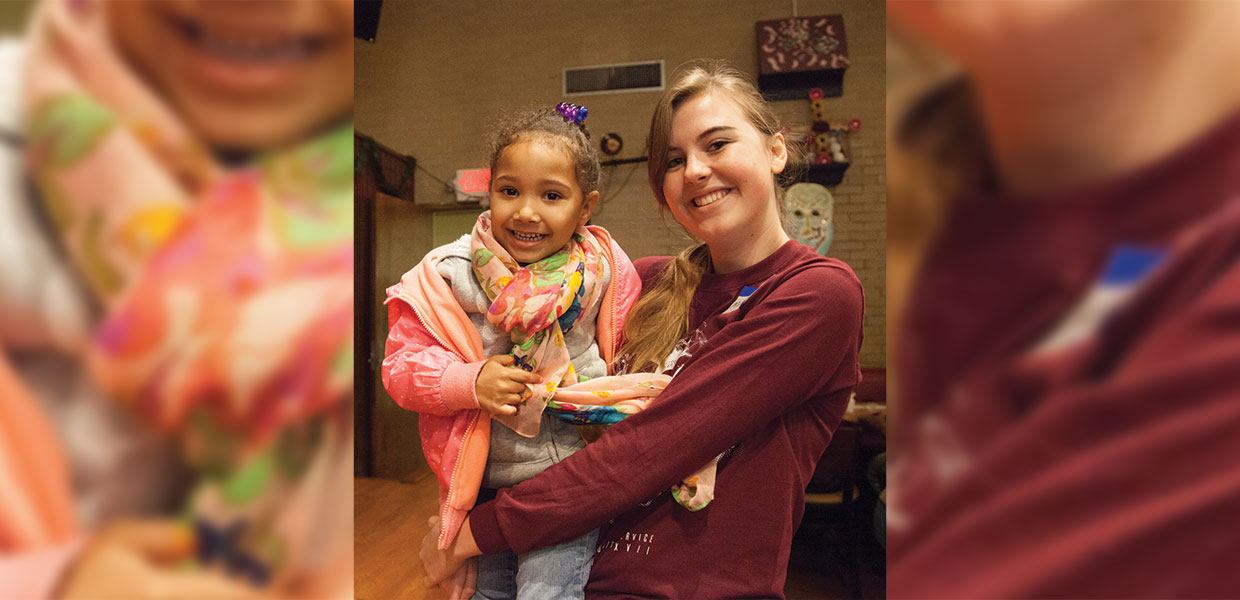 With a wide variety of service options, students are able to match their passions with local or international needs to find a mutual blessing.
One hundred twenty-five years ago, Southern Adventist University began as Graysville Academy. Much has changed over the years, but Southern's goal of helping students develop a spirit of mission and service remains the same. In fact, service-learning and community service are considered so essential that they are built into the graduation requirements.
Students have numerous local opportunities to choose from, such as singing praise songs for the community through One Praise Gospel Choir, or reaching out through friendship evangelism with West Side for Jesus in Chattanooga's inner city. Frequently students connect with a nonprofit organization and continue to volunteer above and beyond what is required.
Overseas missions also continues to be a priority at Southern. Last year 58 student missionaries made a one-year commitment in 19 different countries. For those who long to serve internationally but cannot go for an entire year, other opportunities abound. Last year 191 students went on short-term trips through Southern's uQuest Missions program, serving in ways related to their majors and future careers. Additionally, 78 students traveled abroad this summer as volunteer evangelists with the School of Religion's Evangelistic Resource Center (ERC).
Volunteer Evangelism at Work
When the ERC first launched its missions program in 2001, only theology majors were sent. In 2005, other majors began participating as well. Today non-theology majors form the majority of ERC teams. Over the last 17 years, the ERC has sent 1,222 preachers to 79 destinations. Team members preach in evangelistic series that range from one to four weeks and have resulted in 33,218 baptisms.
The ERC also does follow-up trips to strengthen the faith of believers. This summer Genesis Serrano, a nursing major, preached 16 sermons in Apartadó, Colombia. In one sermon, she preached about the new Garden of Eden, and how it gives hope to those who have lost loved ones and have accepted Christ as their Savior. When she made her altar call, a woman came to the front to share her story. She had been baptized five years ago, but after her son was killed and mutilated last year, she became so angry with God that she left the Church. With tears streaming down her face, she said that after hearing the sermons in Serrano's series, she was now certain that her son's death was not God's doing but Satan's.
"She said we had given her hope that she'll see her son again," Serrano said. "In that moment, I realized how God had used me to share His Word and reach His daughter who had been lost and was now ready to come back home."
As we mark Southern's 125th anniversary this year, we invite you to join us in this tradition of serving others. This year our goal is to collect 125,000 hours of service, and everyone is invited to participate. Visit southern.edu/125 to enter your community service hours and watch our progress.

Angela Baerg is a Montessori preschool teacher who graduated in 2006 from Southern Adventist University in Collegedale, Tennessee.
Southern Adventist University | September 2017