by Rachel Beaver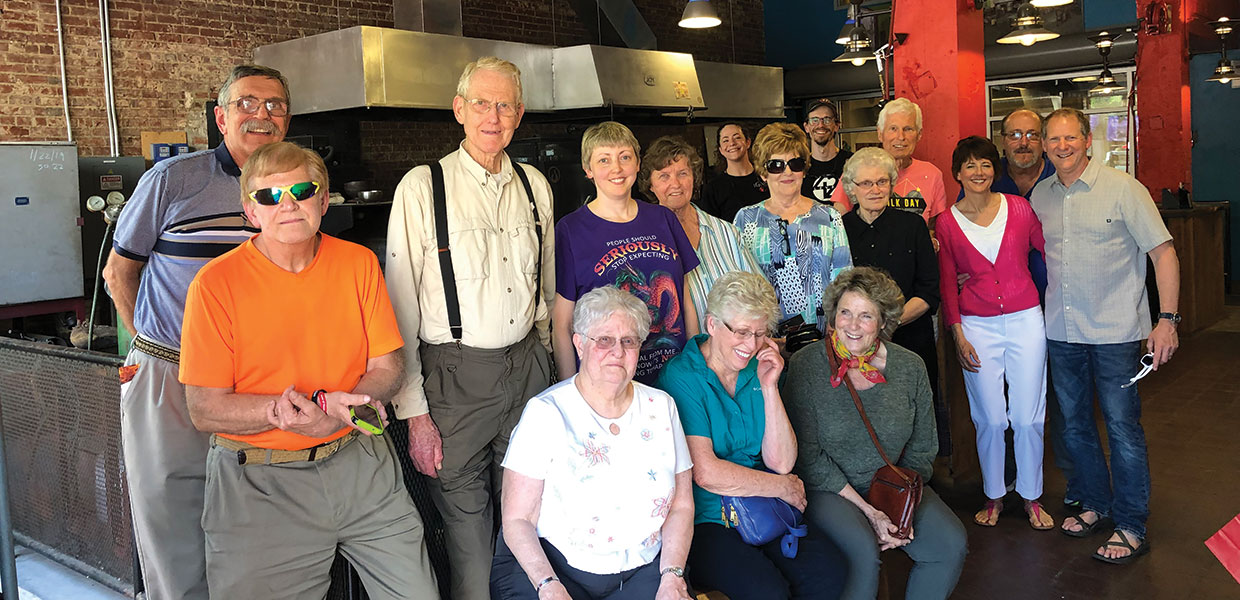 Lights Volunteers, who give generously of their time to Southern, enjoy an outing together during the University's "Volunteer Appreciation Week."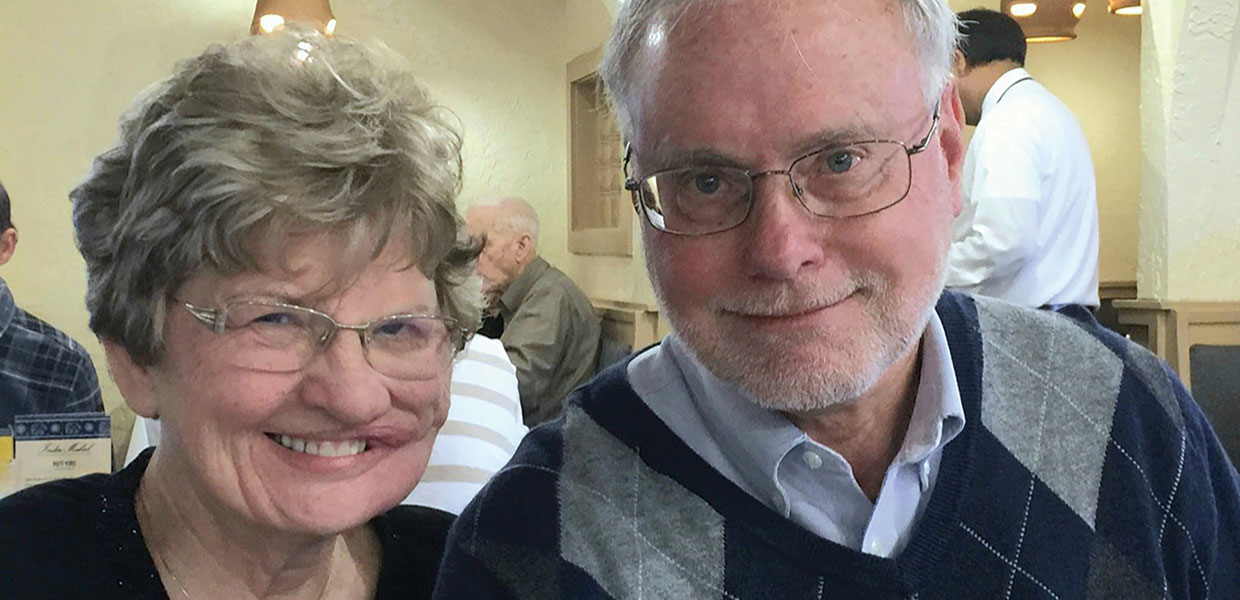 Lila and Dennis Tidwell have volunteered at Southern for several years.
Great things are accomplished when individuals give of their time and energy for a cause in which they believe. In 1892, George and Ada Colcord accepted the call to start a school in southeast Tennessee. With no existing structure to build on or outside financial support, the couple started Graysville Academy with money from their own pockets. Through their hard work, dedication, and passion — along with that of numerous other individuals through the years — Graysville Academy would eventually become Southern Adventist University.
Southern continues to benefit from this same mission-minded volunteerism. Today, more than 120 community members, retirees, and employees participate in the University's Lights Volunteers program. This group assists with many aspects of the University and the Collegedale Church, including transportation, tutoring, office work, food services, and much more. These volunteers have a true heart for the mission of the Lights program — lighting the world through a life of service.
Two of these volunteers are Dennis and Lila Tidwell. Lila Tidwell began volunteering in 2014 and her husband, Dennis, followed a year later. The couple has had a hand in many areas of service for both Southern and the Collegedale Church, including providing transportation, moving students into the residence halls, working during alumni events, helping with graduation, and more.
The Tidwells have a long history of volunteer and missionary work. For example, they established ADRA Vietnam in 1993, becoming the first Seventh-day Adventists at the time living north of the former demilitarized zone. However, the couple sees their service to Southern through Lights as particularly special because of their son, Nathan, who graduated from Southern in 2001.
"If I'm ever tempted to feel bored or wish I was doing something else with my afternoon," Dennis Tidwell said, "I tell myself that I'm doing it for Nathan — not for him directly, but for someone else's child. Hopefully, that student's parents appreciate it like we would have if someone had done it for Nathan."
Volunteering with Lights has also helped the couple connect with the local community.
"When we moved here, neither I nor my husband had attended Southern or had any connections with Southern other than our son," Lila Tidwell said. "But, I wanted to connect with people in the community, so when I heard about Lights, I signed up, and I felt like I was part of something — a part of the University and contributing something to it. It was affirming for us."
Another regular volunteer through Lights is Keith Snyder, Ph.D., chair of the Biology Department. In his personal time, he frequently helps maintain the extensive hiking and mountain biking trail system on Southern's campus.
"I volunteer because I think the end goal is worth achieving," he said. "The trails are a tremendous representation to the larger community. We meet people up there from Knoxville, Nashville, Atlanta, Birmingham — all over the place — who sort of get an introduction to the school through that. It begins a connection with people who we wouldn't be able to meet any other way."
The work done by the Tidwells, Snyder, and the numerous other Lights volunteers is a great blessing to Southern. While individual tasks may seem small on their own, together they are a huge contribution to making university life the best it can be for students.

Rachel Beaver is a senior public relations major at Southern Adventist University in Collegedale, Tennessee.
Southern Adventist University | June 2019