Stefanie Green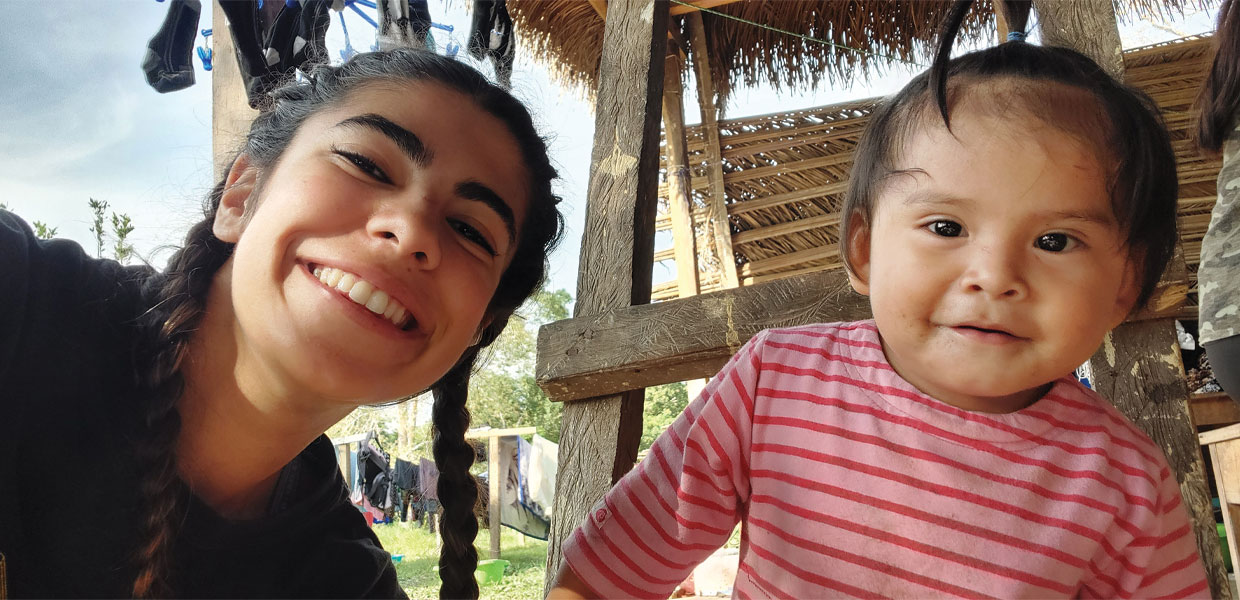 Mornings start early for Evelin Velinova, a senior film production major at Southern Adventist University who is spending the year as a student missionary (SM) at Familia Feliz orphanage in Bolivia. She tries to fit in exercise — often a run — and devotional time before the children she takes care of wake up. Spending time with God is a priority for Velinova because it gives her strength for her day. By 7 a.m., she heads to the group home to spend the day with "her" children.
"We have worship and breakfast together like a typical family would," she explains.
Velinova helps care for a group of 16 boys and girls ranging from ages 1-17. Throughout the day, she keeps an eye on those who are too young to be in school, helps the older students with their homework and chores, assists with meals and evening worship, and in general is there for the kids. After a full day, her shift ends by 8 or 9 p.m.
However, her role goes beyond childcare. In the nine months she plans to be in Bolivia, she aspires to be a positive influence on those around her. Through her gentleness and patience, she is showing the children Jesus' love, and she finds that the love she extends is reciprocated many times over.
"The children pour out their love to us volunteers," Velinova says. "I may never see the impact I make on these kids in the long run, but that's okay, as long as I did my part."
Additionally, Velinova is making use of her film production major while there, gaining experience in her field and capturing the work she and other SMs are doing. Currently, she is helping to create a professional promotional video for the Familia Feliz website as well as videos the SMs can send to their churches back home.
"The kids love being in front of the camera!" she says. "They get so excited to have their pictures taken or to be part of a video."
Velinova is one of 50 Southern students currently serving around the world as SMs. It is a life-changing opportunity to be the hands and feet of Jesus while making lasting friendships and meaningful memories. As Velinova interacts with the children and other volunteers, she feels God's presence at Familia Feliz.
"He is helping me to be there for the kids in the way that they need me to be," she says. "I don't know what He has planned right now, but I know that as long as I keep seeking His guidance, He will accomplish His will through me."
Southern Adventist University | December 2021